Malawi is highly reliant on tobacco for its export earnings, but the industry is subject to increasing international pressure over child labour. Tendai Marima reports from Blantyre.
Patchy rainfall in Malawi's tobacco fields signals a difficult harvest season ahead for the farmers gathering the country's "green gold", but even greater storms could be about to break over an industry coming under increased international pressure to reform its child labour practices.
Tobacco accounts for 11% of the country's GDP and more than 60% of its export earnings, but the low prices that farmers receive from dealers mean many are highly reliant on child labour, a practice that deprives children of their education and ultimately fuels the cycle of poverty. The International Labour Organisation (ILO) sets the minimum age for employment at 14 in less-developed countries.
On 1 November 2019, the US restricted imports of tobacco from Malawi. Its Customs and Border Protection (CBP) agency issued a withhold release order on tobacco and products containing tobacco from Malawi, meaning that the products will be detained at all US ports of entry. In a statement, the agency said that the action was taken on the basis of information that "reasonably indicates the tobacco from Malawi is produced using forced labor and forced child labor".
Companies that can offer proof their products are not made in whole or part by child labour or other forced labour will still be able to import their produce, but such restrictions will undoubtedly have an impact on tobacco growing in Malawi.
Law firm threatens action
In a separate development at the end of October 2019, London-based law firm Leigh Day announced that it was preparing a class action on behalf of thousands of Malawian children and their families to demand compensation from British American Tobacco (BAT), one of the world's largest cigarette makers, for "unjust enrichment" from the alleged use of child labour in the country.
In a statement, the firm said that it had sent a pre-action letter to BAT, and that if no satisfactory response were received it would take action in the High Court. It said that the children and their families accuse BAT of making huge profits from leaves picked by tenant farmers who are "effectively forced to work for very little pay under fear, duress and false pretences".
Local dealers buy the tobacco and sell it on to the big firms such as BAT, and the latter, says Leigh Day, effectively determine the price. The law firm asserts that the tenant farmers receive so little for their produce that they have "no option but to rely on their children to work". In the last season, it says, "total earnings were on average no more than £100 to £200 [$130-$262] for the work of a family of five for 10 months".   
The statement alleges that the children do "gruelling" work, often for 10-12 hours a day, which regularly prevents them from attending school. They do "much the same work as the adult farmers including building ridges for planting, harvesting tobacco leaves, applications of toxic pesticides and bundling tobacco leaves".
Were the case to come to court and the judgment go against BAT, it would have a big impact on the situation in Malawi: "If a high court rules that BAT is responsible for the wages and conditions in their global supply chain, it will be forced to adopt higher standards and hopefully others will follow suit," Human Rights Watch senior researcher Margaret Wurth told the Daily Telegraph of London in November.
Farmers too poor to hire workers
Farmers who spoke to African Business bear out Leigh Day's assertion that they are too poor to hire extra hands due to the low selling prices of Malawi's leading cash crop. But they are nonetheless apprehensive about the consequences of the international pressure.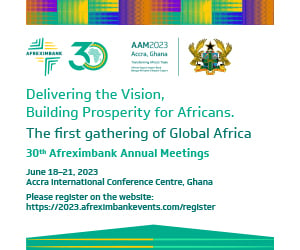 A tenant farmer from a small district in the central region, Johnson, 53, fears lower selling prices as the industry comes under global scrutiny. Given the US restrictions, he is unsure of what price to expect from the local merchants. Low prices and tighter labour rules could dent his earnings when the main tobacco-marketing season begins in April.
"I have a target I can meet if we get more rains, but if the buyers want my tobacco for cheap it will be very hard. Farmers are always fighting for better prices, but now if buyers reduce the price of my product or they refuse it because of children working then how will I live? ""
Johnson works on a small plot with his wife and his five children, who work when they're not in school. He says that he can't afford to pay labourers for the 10 months of the year spent on farming tobacco so he relies on his family for support.
"This is how we survive as a family," he says. "This is how my children go to school and I don't think I could find the money to pay extra people to help me. The [selling] prices are low so if anybody was to dig my field, how much would I pay them?"
BAT rebuts allegations
London-listed BAT, which Leigh Day says acquires tobacco from between 20,000 to 35,000 farms in Malawi, says that it expects dealers from whom it buys tobacco to comply with an international code of conduct that prohibits the use of child labour and marketing tobacco to anyone under 18.
Simon Cleverly, group head of corporate affairs at BAT tells African Business that the company has a strict policy against forced and child labour which applies to employees and suppliers: "British American Tobacco takes the issue of child labour extremely seriously and strongly agrees that children must never be exploited, exposed to danger or denied an education. All our policies and standards on child labour are aligned with ILO convention 138 on minimum age."
Towards a solution?
Malawi's minister of agriculture, Kondwani Nankhumwa, says that the government is making efforts to eliminate child labour. "There are only pockets where this happens," he tells African Business. "Government is making efforts to create some conformity and order." 
According to the 2015 National Labour Survey, child labour prevalence is at 38%, mainly in tobacco and tea farming. To curb the use of minors under 14, Malawi's minister of labour, Martha Chanjo Mhone, says the government plans to increase its capacity in conducting routine inspections on tea and tobacco farms.
However, Sheila Chikonde, the wife of a tobacco farmer, doubts the effectiveness of the plans. "I don't know how inspection will help us. If we could plant different crops so we have something to sell all year then maybe our children would not have to work so hard in the farms and get sick. It would be better," she says.
Subscribe for full access
You've reached the maximum number of free articles for this month.
Digital Monthly
£7.00 / month
Recieve full unlimited access to our articles, opinions, podcasts and more.
Digital Yearly
£56.00 / year
Recieve full unlimited access to our articles, opinions, podcasts and more.