The IMF has approved a $247m loan to support Angola's reform plans after the country stuck to its economic diversification programme and slimmed its deficit, "despite challenges," the multi-lateral lender said.
The lifeline is part of a three-year credit facility of $3.7bn, agreed in December 2018 to promote deep structural economic and governance reforms. 
The latest tranche brings the total IMF disbursements to Angola under the current programme to about $1.48bn, and was approved by the executive board on December 5 following a health check of the country's economy.
The IMF commended Luanda's progress in diversifying its economy, and reigning in spending:
"The authorities' commitment to fiscal consolidation has been illustrated by the outperformance of the end-June 2019 non-oil primary fiscal deficit target by a wide margin," said the fund's deputy managing director, Tao Zhang.
Zhang urged the government to "persevere" in mobilising non-oil revenues, and to "continue reducing deficits" by cracking down on mismanagement of state finances and parastatals.
"Sustained fiscal discipline is needed to address debt vulnerabilities. The conservative fiscal stance is expected to continue in 2020," he said. The lender of last resort also advised the National Bank of Angola to maintain its tight grip on the local currency, the kwanza, to control inflation.
Promise of change
The country's fortunes are pegged to a tough global economic environment, which is weighing on its economic outlook, the IMF adds.
Angola's economy has been beset by drying up oil fields, a 2014 oil price slump and dwindling foreign investment. As Africa's second largest oil producer, 95% of its export revenues and 70% of the country's taxes come from crude sales.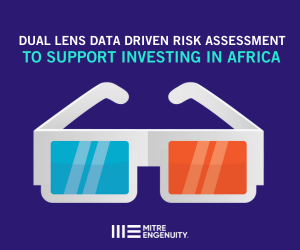 Despite possessing diverse and formidable natural resources, ranging from petroleum to diamonds and fertile land, a gulf also remains between Angola's wealthy elite and 30m population, many of whom live on less than $2 a day.  
Since coming to power in 2017, Angola's president João Lourenço has upheld the promise of change, vowing to wean the country off oil revenues, and clean up institutional corruption by putting former officials on trial. As part of its diversification drive, the government is plotting to sell off state assets, including a stake in state oil company Sonangol, within the next 3 years.
The OPEC country also plans to expand its refining capacity, as it currently imports 80% of its refined petroleum products, despite churning out around 1.5m barrels of crude a day.
Aside from convincing international oil giants to recommit to the nation's energy sector, which will create a multiplier effect on other sectors of the economy, Lourenço has also attempted to directly attract foreign investment into agriculture, industry and infrastructure.
Since securing the IMF loan package last year, Angola has managed to raise $3bn from its first bond sale in November.
The IMF predicts that the oil-rich country's economy will contract -0.3% in 2019. 
Subscribe for full access
You've reached the maximum number of free articles for this month.
Digital Monthly
£8.00 / month
Recieve full unlimited access to our articles, opinions, podcasts and more.
Digital Yearly
£70.00 / year
Recieve full unlimited access to our articles, opinions, podcasts and more.