Former UK PM Tony Blair talks to Shoshana Kedem about his work on governance projects in Africa, where his institute is working to help countries adapt to globalisation.
In 2007, in a tin-roofed township across the river from Freetown, 149 of Sierra Leone's paramount chiefs gathered at Mahera village to welcome a new chief into their fold. Seated on a wooden throne in the shade of a mango tree, enrobed in tribal regalia, then British prime minister Tony Blair was crowned to the chorus of women singing "It is over, it is finished. The chief is crowned."
Two months before the end of his premiership, Blair was being awarded the highest traditional honour for sending British troops to Sierra Leone in May 2000 to halt the advance of murderous Revolutionary United Front rebels on the capital.
The intervention marked a high point of Blair's adventures on the continent, and eventually ended Sierra Leone's brutal civil war that had raged for 11 years.
Championing the continent
While Blair's ill-fated military intervention to remove President Saddam Hussein in 2003 was condemned by many at home and in Iraq, his action in Sierra Leone saw him celebrated as a hero.
During his decade in office, he championed the continent. UK aid to Africa trebled, while other foreign policy successes saw him charm Libyan leader Muammar Gaddafi into rescinding his nuclear arms project in exchange for normalisation of relations with the West. 
Since leaving Downing Street in 2007 and serving for nearly eight years as envoy for the Middle East Quartet – the EU, US, UN and Russia – he decided to focus more on philanthropy and governance projects in Africa.
In 2012, Guinea became the fourth African country – after Rwanda, Liberia and Sierra Leone – to hire Blair as an official advisor through one of his organisations, the African Governance Initiative (AGI). The deal coincided with a new mining contract signed by the government of mineral-rich Guinea and the Abu Dhabi sovereign wealth fund, then named the Mubadala Development Company, which also employed Blair as an advisor at the time, according to the UK's Daily Telegraph.
By 2016 he had closed most of the consultancies that he had built into a multi-million-pound empire, and founded the Tony Blair Institute for Global Change, which continues his work in the aforementioned countries. In a statement at the time he said he would retain "a small number of personal consultancies for my income," and would deposit the "substantial reserves" of around £10m from Tony Blair Associates, and other consultancies into his charities.
The newly formed multi-tasking NGO and advisory, which incorporates two of his older charities – The Tony Blair Governance Initiative, including AGI, and the Tony Blair Faith Foundation – runs international programmes to combat religious extremism in over 30 countries. It also helps countries deal with the challenges of globalisation, which Blair has championed during and after his time in office.
Actions not words
AGI is now the institute's biggest programme, with almost half of its 229 staff embedded in projects across 14 African countries. Blair sees his role as helping leaders deal with the same challenges he once faced in office. 
"The challenge to governments is getting things done, and the problem with politics is that people are good at talking but not at doing," he told African Business at a recent agriculture conference in the Ghanaian capital, Accra.
From infrastructure to healthcare, agriculture and technology, the institute focuses on helping leaders deliver priorities, he explains. "In my 10 years as prime minister, after my first term I changed the way the centre of Downing Street worked, so that we could focus on implementation and delivery rather than simply grand schemes and speeches. The whole thing that our institute does, is whatever your priorities as a government are, we help you deliver them."
Blair and his team have worked alongside President Paul Kagame of Rwanda for 11 years, helping to set up a culture of management in government agencies, such as the Rwanda Development Board, by pairing external experts with government officials for coaching, mentoring, and performance management.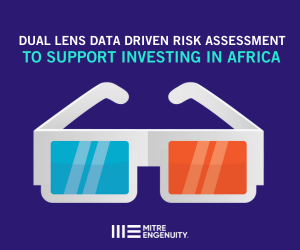 One outcome of the work at the Rwanda Development Board and Rwanda's Energy Utility was helping to broker a deal for a $30m solar energy plant with Netherlands-based solar project developer Gigawatt Global. The plant added 8.4 MW to the grid, almost 6% to the country's total energy supply, that's enough to power 15,000 Rwandan households. It was also built on land owned by a charity for children orphaned by the Rwandan genocide, with the proceeds from the rent going towards the orphans' upkeep. 
Business or philanthropy?
In 2016, when Blair set up the institute and wrapped up most of his businesses, British political commentator Robert Peston quoted Blair's friends as saying he was tired of the media scorn poured over his activities for a perceived conflict of interest between his charitable work and business interests.
Blair says that the organisation to which he now dedicates 80% of his time "for free" operates on a not-for-profit basis. Its activities are funded by donors such as the Bill & Melinda Gates Foundation and USAID.
A "minority" of donations come from African governments such as Rwanda, who fund programmes carried out by the institute in the country, according to Jonathan Said, head of inclusive growth and the private sector development practice at the Tony Blair Institute for Global Change.
"The government does fund our work in Rwanda on the basis of the Strategic Capacity-Building Initiative, which is something they set up as a government project funded through the budget," says Said.
Investing in a new world order
Blair believes that leaders need to find ways to tap into foreign capital to solve challenges from a lack of institutional capacity to strengthening the rule of law and cracking down on corruption. 
"I still think we're missing a huge trick in the international community, because you've got massive needs in infrastructure, you've got a lot of international capital looking to invest, and we are still struggling to find the right way to put the capital to work in Africa, where it would earn reasonable returns, and where the evidence is that the political risk in such projects is in fact less than parts of the Western world," he says.
As African countries adapt to a new regional trade reality, globalisation, deeper integration and mass migration will bring new challenges, he says. 
"The point is you should deal with these problems, and not stop globalisation, because in the end globalisation will continue because it's driven essentially by people and by technology. 
"The biggest single challenge for all governments today is to understand the technological revolution, to access its opportunities, and mitigate its problems. And that's what we should be focusing on. But if you get into a crazy argument about whether free trade or globalisation are a good idea, this is just nuts, you'll pull the world backwards."
Africa is one of the last frontiers for Blair in the global march towards greater integration, with the institute working to ensure that no country is left behind, says Said. 
"[The goal is] to really have globalisation for the many poor countries that need to benefit from it [because] Africa is where general and extreme poverty is concentrated much more. Partly because of its population growth and because it hasn't achieved the level of development that we've seen elsewhere."  
Marriage of interests
For Blair, his work on the continent also symbolises a marriage of interests between the West and Africa. On receiving the "extraordinary honour" of being crowned a chief in Sierra Leone, Blair told journalists and villagers: "Investment in the future of Africa, if we are sensible, will repay not just you in Africa but us in the developed world many times over." 
Subscribe for full access
You've reached the maximum number of free articles for this month.
Digital Monthly
£7.00 / month
Recieve full unlimited access to our articles, opinions, podcasts and more.
Digital Yearly
£56.00 / year
Recieve full unlimited access to our articles, opinions, podcasts and more.