Yolisa Phahle, CEO: General Entertainment, MultiChoice Group
Good morning, and welcome
I'm the CEO for General Entertainment for the MultiChoice Group (MCG) and have seen first-hand how economic success is often correlated with a national focus on arts, culture and in the case of Hollywood and Bollywood, a thriving film and television industry.  
I've also seen how in recent times countries like Mexico, Turkey and Scandinavia have made their mark on the international stage with film and television that has found global audiences and brought great economic success.  And as a South African who's lives and breathes the African dream, I know that we can also deliver incredible economic benefits because African storytelling can also find a home in the hearts and minds of global audiences. 
And I say this because the clip I'm going to play is about to be viewed across the globe.  It's an MCG production that was co-produced with HBO's Cinemax who will broadcast it on their channels in most territories in the world.
 Trackers, an African story, written by a South African writer.  It features a South African cast, with local production crew and just this series created jobs for more than 1000 people and at the same time attracted millions of Rands of foreign investment spent in SA. Now imagine 100 productions of this nature across Africa and the power of job creation becomes real. 
It's a fantastic example of how we can leverage our collective capabilities – technical, digital and creative — for great success and in so doing, take African stories to the world.  
It's a breakthrough moment for us, and something we really want to build on. It's living proof of what can be done if we leverage the best local talent, the latest film-making techniques and technology, and the abundant great African stories that have been written.
  I know we can do it. And so do the thousands of creatives who work in the industry, but what we need to make this a reality is a national agenda.  
Lebo M who created the music for the Lion King has spoken many times about the economic value lost to Africa as this movie was made by Disney rather than an African studio.  We've all seen the power of Black Panther and again, this is an African superhero.  Let's make sure that the next African superhero is created by an African studio and that the taxes and revenues flow back to Africa.
African animation is another opportunity.  On average it takes around 300 animators to produce a feature length film. And whilst animation productions are fun to watch, it can be hard for African students to access the skills training needed, but Triggerfish, an award-winning animation studio based in Cape Town, is looking to change that. 
They've partnered with the German Federal Ministry of Economic Cooperation and Development to launch "Triggerfish Academy", a free digital learning platform which guides students into picking up the craft. Triggerfish have also partnered with Disney and earlier this year, Netflix picked up an animation from them about an all-girl group of Zambian spies as its first children's animation from Africa. Animation is the perfect intersection of technology, and content creation and presents infinite scope for us to develop a local industry that can surprise and delight local and international audiences
To realise these opportunities, we need a public private partnership and alignment on how we leverage our creative, technical and digital human capital. We need continued access to broadband. Broadband prices are falling, and as they do, we can better reach the people who want to hear our stories. 
And we need the rest of the private sector to partner with us and invest in the creative arts. This way we can shape the kind of society we all want to live in – a society that values creativity, that understands our painful and punishing history, and that is mobilised and motivated to build a better society, a stronger nation, a unified continent, that has a significant place in the new, globalised world.
Nigeria is a country that inspires me. Did you know that Nollywood is expected to bring in $1 billion a year in export revenue next year? And that mobile phone viewers spend approximately $2 billion a year watching local content? Or that the Nigerian film industry provides employment to close to 2-million people?  
Nigeria has worked hard to put systems in place which directly support the film industry –  
It's no wonder that they are now the sixth biggest film industry in the world. 
South Africa, by the way, is way down the global rankings – we don't even make it into the top 20. The only African countries that make the top 20 are Nigeria – which, as I said, is number 6 – and Egypt, which is number 7.
As South Africa revels in the glory of a Rugby World Cup rugby victory, it's worth asking: who's going to tell the Springbok story? Who's going to bring Siya Kolisa's phenomenal life journey to the screen?
We'd better hope that it's South Africans, and that we don't have an African American actor twanging his way through the scrum, or Matt Damon playing the role of Faf du Plessis… No disrespect to Invictus or Morgan Freeman (or Matt Damon), but surely, it's time South Africans brought more of their own stories to the world stage and screen?
This can only happen if we see consistent and growing involvement in the South African creative arts by government and the private sector in particular. The biggest and most influential economies in the world all have strong film and television industries. They are a huge part of their national identity and their content travels the world.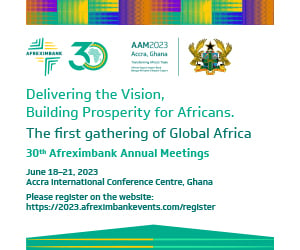 Film, in my experience, often has more impact on the national psyche than many politicians. Great stories contribute to democracy, to social cohesion, and to personal development.
Think of the impact of The Colour Purple on young women's lives, and black women in particular. Or how An Inconvenient Truth got us all thinking about climate change. Or, in South Africa, the way a series like Yizo Yizo reflected the life struggles of many young people on the margins of society.
A massive stimulus package for the South African film industry would undoubtedly speed up transformation, build our economy, and strengthen the national consciousness at the same time.
Earlier this year Femi Odugbemi, Academic Director of the Multichoice Talent Factory, highlighted the tremendous opportunities that exist right now because of the advances in technology – points we should bear in mind as we approach a new future for all of us involved in creating content in this new technological environment.
Speaking at the Lagos International Animation Festival, he said, and I quote:
"The creative industries across the world are in the midst of a pivotal shift, driven by emerging technologies. The extraordinary growth of digital devices, platforms, apps and games has created amazing ways for people to connect with each other and with new ideas and concepts and to share data and content in user-friendly ways. 
"This appetite for content is creating new opportunities for digitally-driven storytelling that Nollywood needs to embrace. Because Content is the foundation of the audience's 'connected experience,' the challenge for Nollywood's future is how to leverage every available technology to deliver generation-next content that creates compelling experiences. We need to start distilling the trends that will fundamentally transform how this content is created, distributed and consumed in the immediate future."
Femi concluded: "There's never been a better time in history to be a 'Storyteller.'" 
And I couldn't agree with him more. 
Artificial intelligence and machine learning – a lot of which is on display at this conference — enable us to dub and sub-title South African content into pretty much any of the worlds' thousands of spoken languages.
The same technology also enables us to better understand what audiences like and want. Audience algorithms help us to define – in advance – what works and doesn't, and to continually improve the potential impact of our work. 
But we cannot achieve any of this if we are inward looking. We need to work together and collaborate, so that we can realise and release the full potential of South Africa's and Africa's creative industries.
Which brings me to my final point – and here, too, I'd like to share some more content with you so I can tell the story better. 
If there's one South African who's as well-known as Nelson Mandela, it's Shaka Zulu.
Shaka Zulu means so many things to so many people. His story is one of courage, intrigue and love. It inspires every nation that was involved in wars against colonialism, and in the defence of land and heritage. 
Shaka Zulu's story is, possibly, the greatest African story of all time. And it is one that appeals to people all over the world.
There have been a couple of attempts to tell that story – but they have not been told through our eyes. It's time we re tell the Shaka Zulu story and MultiChoice is working to doing that. 
And when we do, we'll not only be taking a great African story to the world, or leveraging digital and human capabilities, we'll be making history, our own history in our own way. 
Thank you.
Subscribe for full access
You've reached the maximum number of free articles for this month.
Digital Monthly
£7.00 / month
Recieve full unlimited access to our articles, opinions, podcasts and more.
Digital Yearly
£56.00 / year
Recieve full unlimited access to our articles, opinions, podcasts and more.