Despite concerns about profitability, Uber is continuing to expand in Africa and remains firmly committed to the market. General manager Alon Lits explains the e-hailing firm's strategy to David Thomas.
As one of the highest-profile and most valuable tech IPOs in years, Uber's May debut on the New York Stock Exchange was supposed to be the triumphant culmination of years of breakneck expansion and a chance for enthusiastic investors to buy into the future of the disruptive e-hailing firm.
But shortly after the celebratory bell-ringing on 10 May – which made billionaires of the company's founders – it became clear that optimistic expectations had not been met. By the end of the first day's trading, the stock was down to $41.57, valuing Uber at just shy of $70bn, some 7.6% below its IPO price. Today, the share price languishes at $34 as analysts openly question the firm's zeal for endless expansion and ask whether Uber will ever turn a profit amid fierce e-hailing competition and global regulatory pressures.
Yet in Africa, where Uber says it has some 2.7m active monthly riders and just over 59,000 drivers, the firm says its commitment to expansion remains undimmed. Speaking to African Business on the sidelines of the World Economic Forum in Cape Town, Alon Lits, general manager for sub-Saharan Africa, says that renewed scrutiny around the IPO and Uber's path to profitability has not impacted growth plans.
"From our perspective it's business as usual. We're still very committed, we're looking at expansion opportunities into new countries… If you think about future growth for a company like Uber, Africa can be a huge growth engine and I think our senior leadership team acknowledge that. That hasn't changed following the listing."
Consolidation and expansion
Since launching in Johannesburg in August 2013, Uber has expanded into 14 cities in sub-Saharan Africa. It has consolidated in major hubs such as Cape Town, Nairobi and Lagos while moving into secondary cities including Benin City, Nigeria, and Kumasi, Ghana, and broadening its offer beyond the sedan vehicles that dominate in mature markets.
In East Africa, the firm offers UberBoda, a product allowing riders to hail motorcycle taxis, while UberPoa caters for the humble tuk-tuk (auto rickshaw) market. Lits says that meeting the expectations of local consumers informed the introduction of cash payments on a continent where credit card ownership remains low.
"The feedback we had from riders was we need an alternative payment system… It's almost like going back to traditional ways of paying, but if I had to identify probably the most pivotal moment in the Uber story in Africa it was allowing cash into the ecosystem because cash is ubiquitous. Now it's available in all countries across the continent."
Having made inroads in East Africa by appealing to local tastes, Lits says that Uber hopes to broaden consumer choice in Nigeria, where it has set its sights on reshaping the traffic-choked metropolis of Lagos.
The election of Babajide Sanwo-Olu as Lagos state governor has boosted the firm's hopes of working with a supportive regulatory partner, and in June, Uber's global chief business officer, Brooks Entwistle, visited for talks.
"Nigeria is a very exciting market for us with the new governor coming into power in Lagos," says Lits.
"We've really seen a change in approach by regulators there and think there are a lot of prospects for growth. A lot is happening in the transit space with things like buses and waterways opening up as potential modes to overcome traffic restrictions and challenges. We're hoping to launch a boat product so that people can request a ferry on an app."
Struggle for profitability
Uber's struggle for profitability – and the potential limitations of a commodified taxi product that could be undercut on price by competitors such as Lyft and Bolt (formerly Taxify) – has led analysts to speculate that Uber will develop into an integrated platform for multiple transport and delivery services.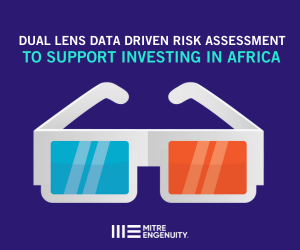 "The best comparison I hear our CEO speak to is that Amazon started as a bookstore, but today it's an everything store… We want to be an app that evolves to meet all of your mobility needs. In the context of Lagos, that might be that you get a tuk-tuk to the ferry, go to the ferry to avoid the traffic and get a high capacity vehicle like a bus on the other side. We want to be a go-to solution for commuters across the cities where we operate."
Whether regulatory bodies will welcome this remains an open question. The firm's controversial model, under which drivers are not formal employees, remains the focus of intense criticism. Appearing with Lits on a "gig economy" panel at the World Economic Forum, Winnie Byanyima, executive director of Oxfam International, accused the firm of exploiting drivers and complained that governments had "let rich owners of the technology run away with the benefits and crush millions of people."
Lits says that the firm is tackling African unemployment and insists it has become much more engaged with regulatory authorities.
"[Early on] we had to launch, prove the model, scale. We've now got a track record, we're here for the long term. They're seeing that commitment and benefit, and there's more engagement from regulators to hear us out. In new cities, we don't just want to launch and the first time a regulator hears about it is reading a newspaper."
And yet operating across multiple markets and transport sectors necessitates huge investment at a time when Uber's impatient investors are asking where the profits will come from in a model heavily dependent on driver financial incentives and rider discounts. In September, the firm announced its biggest-ever quarterly loss of $5.24bn in Q2, and revenue growth lagged expectations. In IPO filings Uber warned it may never turn a profit.
Analysts from Goldman Sachs warned of "intense competition, regulatory issues, and operating pressures," but Lits insists the strategy is one of choice.
"What you've seen globally is that a lot of expenses within the Uber world are Uber controlled, the major expenses being rider and driver incentives. If you look at income statements which are publicly available that's where a lot of the investment is going. What's good about that is that's largely within our control and if Uber wanted to become profitable globally, they could reduce those incentives and become profitable relatively quickly because those are controllable expenses. Obviously within that there's a trade-off, do you want to invest and grow quicker or invest less and grow at a slower rate?"
Will investment continue?
Chief executive Dara Khosrowshahi argued that 2019 would be the firm's peak investment year before reductions in 2020 and 2021. For now, Lits says incentives are important for African growth.     
"I think as a general theme, when we launch in a new country that [incentivisation] would be critical," says Lits.
"If we launch a new product like UberBoda we need to prove the business case to drivers and provide some comfort around earnings, so yes we would invest. But to your point, it doesn't make sense to invest in perpetuity, but it's important to have some investment up front to get that initial growth and traction."
Are the African operations profitable?
"Obviously being in this environment I can't really go into detail around profitability. I can say we're very committed to the markets we're in and we're not going anywhere." 
Subscribe for full access
You've reached the maximum number of free articles for this month.
Digital Monthly
£7.00 / month
Recieve full unlimited access to our articles, opinions, podcasts and more.
Digital Yearly
£56.00 / year
Recieve full unlimited access to our articles, opinions, podcasts and more.