One of the surprising facts in the African Development Bank's new report on jobs, is that there is no shortage of employment in Africa. The problem is that the jobs, in subsistence agriculture and the informal sector, are very poorly paid. The question is, how do you create decent jobs on the continent? Shoshana Kedem talks to one of the report's authors to find some answers.
It perhaps comes as a surprise to learn that Africa's labour market is actually booming, with one of the lowest unemployment rates in the world. At just 3%, it sits smugly with European and Asian powerhouses, Germany and Hong Kong.
Yet if so many Africans are employed, why are one in three living below the global poverty line? This is one of the questions some of the world's leading labour and development economists set out to address in a recent report published by the African Development Bank (AfDB) titled 'Creating Decent Jobs'.
Shadow economy
Researchers found that a lack of jobs in Africa isn't the problem. With agriculture forming the backbone of the continent's economy, around 70% of Africans live in rural areas, toiling on family farms for their livelihood. Yet with an underdeveloped agri-processing sector that lacks access to the big market, many of these jobs are unproductive and poorly paid.
At the same time, according to the International Labour Organisation, in urban areas more than 66% of Africans are casual workers in the informal economy, plying their trade in transport and vending services. This means that while employment rates hold steady, they obfuscate the real problem – a lack of decently paid jobs in Africa.
"In Africa you have this coexistence of people who think they are employed but are very poor. That means the time they spend and whatever they do is not enough to bring in the income to lead a good life," one of the report's authors, Dr Abebe Shimeles told New African.
"In this report we try to decouple employment from under-employment. If we want decent jobs, then the African economic structure and the labour market structure has to change," says Shimeles, who manages the AfDB's development research division.
Using a combination of labour surveys at country and corporate levels and case studies in regions with similar labour structures to Africa – such as Asia and Latin America as Africa – researchers concluded that you can't lay all the blame for a lack of decent jobs on governments.
"Jobs are created by citizens themselves. One becomes a business owner and employs others, or external businesses come and employ people. How do you create demand? How do you nurture a private sector that is strong, starts small and then grows, and is able to create more and more decent jobs?" Shimeles asks.
According to the AfDB's researchers, many traditional approaches to labour market solutions, like providing better training to employees, simply don't work on the continent.
"They help but they cost a lot," Shimeles says. According to the report, setting the right working conditions for employees and providing the private sector with access to finance and infrastructure, are key to helping the job market to flourish.
More strategic policies needed
Policymakers need to be more strategic about reforms and fund allocation by investing their meagre resources and administrative capacity not in "generic, broad-based reforms or vaguely defined 'priority sectors', but a small number of strategically targeted programmes, reforms, and industries in which private firms can emerge and become competitive domestically and internationally and create strong demand for formal sector employment," says the report.
The cost of bureaucratic red tape can also be expensive for the continent's budding labour markets, especially those with limited access to finance, the report says. Although labour-market regulation in Africa is no more intensive than elsewhere, heavy regulation and unionisation can make African firms reluctant employers. In addition to access to finance, businesses should find it easier to hire and fire.
"The main focus is really economic transformation, and allowing the private sector to emerge, to grow, provide for citizens to create their own jobs, be very good entrepreneurs, and improve infrastructure," Shimeles says.
One way governments can transform their agricultural sector and boost productivity and wages in the informal economy, is by connecting them to the formal economy. In the case of modern agriculture, the report recommends connecting producers with distributors who are supplying the market.
"We have very good experiments in western Africa where farmers were linked with processing factories," says Shimeles. The agreement is that the factories would buy all of their crops at pre-agreed prices and help farmers with transportation and storage. "The farmers who are linked with the factories have done extremely well."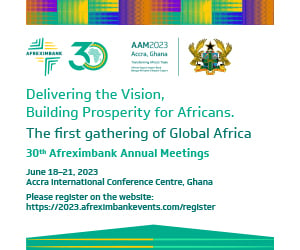 Minding the infrastructure gap
One solution that solves the problems of infrastructure, access to finance, red tape and even low productivity in the informal sector, is for countries to develop industrial parks, agri-processing zones, or special economic zones, like their counterparts in China have done.
Any business operating in Africa has first-hand experience of navigating the continent's gaping infrastructure deficits. For instance, companies looking to develop agri-processing plants outside cities must rely on their own transit routes, while others face the costs of generator- based electricity supply.
Regional spending on basic infrastructure such as transport, power, water and communications ought to be around $170bn a year, based on AfDB estimates.
African countries such as Kenya, Rwanda and Senegal are thinking creatively about ways to lure investment and businesses, not aid, by following in the footsteps of China in developing world-class industrial parks. These not only guarantee 24-hour electricity and stable broadband, but cut the red tape for foreign firms, and provide extra government support.
"So many African countries are now using this model, which is borrowed mainly from China and other Asian countries," Shimeles says.
Population boom – demographic dividend or liability?
The future of young Africans also depends on careful and targeted government investment in education and reforming education systems on the continent, the report finds.
"One thing this report recognises is that even though the numbers are good in terms of labour force, the quality of our labour force is not good. Our young people don't get good education, even from the early years.
"Our primary education, secondary education, tertiary education, they're all below world-standard. Our teachers are not paid well, schools are not very well run," comments Shimeles.
With Africa's booming youth population predicted to grow from 250m today to nearly 840m in 2063, the continent needs to generate around 1.7m jobs a month. Africa is nowhere near that number, the report says.
The report highlights how manufacturing can help provide better prospects for long-term economic growth by generating economies of scale and encouraging industrial and technological innovation – all of which have big multiplier effects.
As African countries gear up to embrace the opportunities of the global digital economy, new technological developments combined with human creativity can give policymakers new possibilities to address pervasive problems of unemployment, underemployment, irregular migration, and environmental degradation, the report says.
The AfDB is currently working on a strategy that aims to lift 80-90% of Africans from low-productivity or subsistence work into better quality work, including industrial agribusiness.
According to the bank's president, Dr Akinwumi Adesina, the plan aims to ensure that African economies grow more rapidly and in ways that create quality jobs for its teeming youth.
"Africa must arise and pull itself up and develop with pride. For there is no pride in the massive unemployment of youths. There is no pride in seeing thousands drown in the turbulent waters of the Mediterranean.
"That is why the African Development Bank is pursuing a major Jobs for Youth in Africa initiative, to help African countries create 25 million jobs for its youth," says Adesina. 
Subscribe for full access
You've reached the maximum number of free articles for this month.
Digital Monthly
£7.00 / month
Recieve full unlimited access to our articles, opinions, podcasts and more.
Digital Yearly
£56.00 / year
Recieve full unlimited access to our articles, opinions, podcasts and more.