Corporate corruption does great damage to businesses and economies across Africa, but few cases are ever brought before a judge. Tom Collins investigates the problem and what can be done to solve it.
In an address to the African Union last year, Vera Songwe, executive secretary of the United Nations Economic Commission for Africa (UNECA), put the annual figure lost through corruption in Africa at $148bn: around 25% of average GDP across the continent.
For many citizens in Africa and elsewhere, a stereotypical image of corruption is that of a politician on the make siphoning off public sector money. Private enterprise is often overlooked as a sector in which graft may rival its public counterpart. The confidential nature of most business dealings makes it hard to detect corporate corruption, much less prosecute it. Yet bribery, project overpricing, shell companies and nepotism dog the continent's private sector, eroding profits and efficiencies at even the best-run companies.
This issue was recently brought sensationally to light on primetime Kenyan television when two giants of East Africa's private sector expressed frank views on the topic.
"Today what the focus should be is on the private sector," insisted Joshua Oigara, CEO of Kenya Commercial Bank (KCB), the country's biggest lender by assets. "There is always a giver and taker and until today we haven't seen a challenge or prosecution with private sector individuals."
Bob Collymore, Oigara's peer and CEO of Safaricom, went one step further. "Not a single private sector corruption case is incoming. Are you saying the private sector are not bribing? Of course they are."
The leaders then revealed that between them they had fired around 90 employees last year as a result of alleged corruption.
Economic harm
Speaking to African Business, Mark Pyman, founder of Transparency International's Defence and Security Programme and a leading independent adviser to the UK government on the management of major contracts, argues that the effect of corporate corruption on the vitality of the private sector can be crippling.
"It's a major issue and it shows no sign of going away just yet," he says. "In almost every sector, with few exceptions, you will find that the scale of corruption is at a minimum 10% of the sector's GDP. In many countries it can easily halve the growth rates of the particular industries or in the case of things like the extractive industries it can be crippling to them." 
A 2017 study by professional services firm EY found that 51% of more than 4,000 respondents across 41 countries in Europe, the Middle East, India and Africa said bribery and corrupt practices were common in their industry.
Further still, 77% of board directors and senior managers surveyed were willing to justify such behav­iour to help their businesses survive. One in three were willing to offer cash payments to win or retain business. In the telecoms sector for example, companies may offer kickbacks to government entities either for contracts or regulation manipulation. Sub-contractors might then offer bribes to the larger companies in order to secure the uptake of their equipment and services.
A 2015 study by Transparency International, which spoke to 43,143 people across 28 countries in sub-Saharan Africa, noted that citizens are beginning to recognise private sector corruption. In Kenya, 79% of those interviewed by EY said that they perceive corruption to be present in business.
Closed doors
But very few private sector corruption cases are ever brought before a judge. In the rare cases in which the corporate malfeasance is investigated, the cases tend to be extremely high profile.
French billionaire and maritime infrastructure magnet Vincent Bolloré was arrested and detained for questioning last year in France over allegations that he indirectly influenced election outcomes for governments in West Africa and secured lucrative port contracts for the Bolloré Group in return. The Bolloré Group denies the allegations.
Two oil giants, ENI and Shell, are currently on trial in Milan, accused of bribery in one of the biggest corporate corruption scandals in history. The pair are accused of paying $1.1bn for an oil block off the coast of Nigeria in a deal involving Nigeria's former oil minister Dan Etete.
While high-profile trials can be an important milestone in bringing large multinationals to heel, exemplary justice may do little to change the lower and more widespread levels of corporate corruption. John Campbell, US ambassador to Nigeria and South Africa during the 1990s and 2000s, says that a distinction between high-profile cases and run-of-the-mill corruption means that the lower ranked offenders are often ignored.
"There's a big distinction between small bribes and the wholesale looting of oil revenue," he says. "There's a kind of acceptable level of corruption and then there is the unacceptable."
But the difficulty in making any real headway is the innate opaqueness of the private sector. For the 2014 edition of its Transparency in Corporate Reporting report, Transparency International investigated 124 of the world's largest publicly traded companies.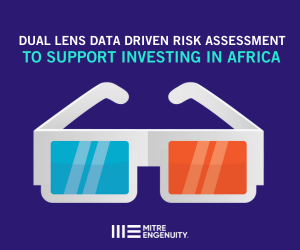 The report states: "The combined market value of the world's largest publicly traded companies exceeds US$14trn, a staggering number that dwarfs the GDP of most countries. These powerful companies exert huge economic and political influence. Yet we continue to know too little about them."
In the report, a company's transparency is judged by three yardsticks: anticorruption programmes, organisational transparency and country-by-country reporting of operations, culminating in an overall score out of 10.
Only Vodafone scores above 50% in each of the three categories and 101 of the enterprises score less than five out of 10.
Moreover, 90 companies fail to reveal any information about tax payments in foreign countries; 65 do not make political donations public; and 68 companies do not formally prohibit the practice of bribes.
For small and medium enterprises and those not publicly listed, the information is even harder to obtain. With such a profound lack of data, understanding the true scope of private sector corruption is almost impossible, meaning that successful prosecutions and convictions are few and far between.
Across the continent numerous specialised anti-corruption law enforcement agencies are tasked with fighting corruption by their governments, yet many cite lack of funding and political will as a problem.
Kenya's Ethics and Anti-Corruption Commission pleaded with the government earlier this year for a further KSh8.4bn ($84m) to properly fulfil its function. In Nigeria, the Economic and Financial Crimes Commission leads active investigations, but has been accused of pursuing partisan vendettas.
South Africa's various investigative bodies were dogged by corruption and cronyism allegations throughout the presidency of Jacob Zuma.
Red herring
Yet analysts argue that legal proceedings are not necessarily the silver bullet for combating corruption and that strengthening judicial systems may detract from other areas.
"Studies have shown that out of every area of reform, reforming the judiciary is by the far the hardest," states Transparency International's Pyman. "Everyone has tried to reform the sector but to think that you will be the one to do it – just don't go there. I think that the area for policy action is more one step down."
The corruption guru, who also runs a website called Curbing Corruption, advocates a "sector by sector" approach in which public and private stakeholders band together to achieve very specific results within any given industry.
Using a distinction between the public and private sector as a basis for investigating corruption is much less effective than a targeted approach that holistically assesses industry outcomes. And there are some good examples of such initiatives across the continent.
The Fisheries Transparency Initiative (FiTI) – a global initiative which recently opened its secretariat in Seychelles, a country which relies almost exclusively on its blue economy – is working with governments to promote transparency in marine sectors and to support cross border data collaboration.
The framework encourages governments to sign up on a voluntary basis and thereafter helps them to assess the transparency of their marine sector through frequent reports.
An industry led-example of a similar initiative is the Marine Anti-Corruption Network which covers approximately 25% of the global shipping industry through its extensive member-base.
Backed by Danish shipping giant Maersk, the network collaborates with various maritime stakeholders including government to raise awareness of corruption and share best practice.
Multi-stakeholder and industry specific examples like these will have a much greater impact on curbing corruption's negative effect on the private sector, Pyman says. 
Subscribe for full access
You've reached the maximum number of free articles for this month.
Digital Monthly
£7.00 / month
Recieve full unlimited access to our articles, opinions, podcasts and more.
Digital Yearly
£56.00 / year
Recieve full unlimited access to our articles, opinions, podcasts and more.