Nigeria's healthcare system is underfunded, leading to poor services and suffering for many of its citizens, but digital startups are beginning to fill the gap with some innovative solutions, as Linus Unah discovers.
 Ummi Addo dreads the trek to a nearby community health facility in her village in northern Nigeria's Kano state whenever she feels unwell. 
"Sometimes you have to wait for too long before the doctor attends to you," Addo, 20, says in Hausa, the lingua franca of northern Nigeria. 
The health information system's reliance on paper-based documentation of medical records has led to long waiting times, caused delays in moving health registers, and slowed decision making.
Mobile health provider InStrat Global Health Solutions aims to change that.
Founded in 2010 by Okey Okuzu, former director of strategy and innovation at Swiss pharmaceutical firm Novartis, the firm has introduced a tablet computer-based digital solution to enable health workers to capture each patient's medical history and treatment options using a program called Clinical Patient Administration Kit (CliniPAK), which operates via satellite technology.
The medical data collected at the point of care is sent to a central server, enabling public health authorities to make better decisions based on accurate data.
The app is responding to just one of the many challenges facing Nigeria's healthcare sector, which is bedeviled by underfunding, decrepit infrastructure, and a lack of modern equipment. 
In 2018, the federal government's budget for health was only 3.9% of the overall expenditure for the year, down from 4.16% in 2017.
That falls short of the Abuja Declaration on health financing, collectively agreed by African Union states in 2001, which decided that countries should allocate at least 15% of their annual spending to the health sector.
The closest Nigeria has come to meeting that target was 5.95% in 2012. 
This lackadaisical attitude to health financing has dire consequences.
Nigeria has one of the largest rates of maternal mortality in the world, accounting for 19% globally with at least 800 women dying in every 100,000 live births, according to a joint report by the World Health Organisation and partners.
At the same time, thousands of doctors have moved abroad in search of better working conditions – at least 10,000 Nigerian-trained doctors are believed to be working in the UK, US, Saudi Arabia and Canada – and Nigerians spend an estimated $1bn a year seeking medical treatment abroad. 
However, Nigerian entrepreneurs are gradually stepping up to fill the gap by introducing digital health services.
Besides Instrat, there is LifeBank, a Lagos-based medical distribution company launched in 2016.
It conducts blood donation drives and focuses mainly on connecting blood banks to hospitals using an app and web-based platform.
It preserves blood in a cold chain system and hires dispatch riders to deliver it in boxes that can only be opened by the recipient using a Bluetooth connection.
Last year, LifeBank launched SmartBag, a blockchain-powered blood system that enables patients and health providers to know the safety records of blood and blood products, as well as AirBank, an on-demand emergency medical oxygen delivery service.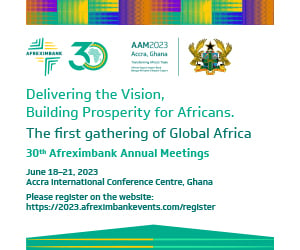 Other e-health startups include Omomi, which helps parents to monitor their children's health; Find-a-med, a platform that enables users to find the nearest health facility and offers a guide on how to get there, and online pharmacy inventory application GenRx.
"The growth of health startups have helped to reduce the burden created by the shortage of skilled labour within the healthcare sector such as doctors, nurses, laboratory experts and so on, hence creating a high patient-to-doctor ratio," says Joel Ogunsola, co-founder of the local nonprofit Tech4Dev, which uses technology to solve problems in education, health, and civic engagement. 
Nigeria's tech scene is rapidly expanding, attracting interest from accelerator programmes, venture capital firms, and angel investors.
According to the latest African Tech Startups Funding Report from tech news portal Disrupt Africa, Nigeria was Africa's leading startup investment destination in 2018, recording nearly $95m in deals. 
But funding for health startups is not as robust as fintech, e-commerce and other sectors. Funding for e-health firms is "still sparse", according to a report by TechCabal, a Lagos-based online publication focusing on technology, startups, and innovation in Africa.
The report, which estimates that there are 50 to 100 local health startups, said that more than half of these digital health startups opened between 2016 and 2017, the "breakout years" for the Nigerian health tech sector.
In 2017, Nigerian fintech startups raised $19.5m, compared to $3.7m for health startups, according to the report. Overall, health startups have only received $7.9m to date. 
 "When you compare the hype around sectors like fintech, e-commerce and agritech, the hype around health apps pales.
"We find the same thing for Africa although things are improving rapidly," Olanrewaju Odunowo of TechCabal tells African Business. 
"From what we found, it is mainly health professionals, whether through passion or necessity, that are starting these health tech companies.
Almost 60% of founders in the space have a health or biological science background."
Despite the potential, barriers stall expansion, including low digital literacy, poor digital infrastructure, customer affordability, bureaucratic delays in getting regulatory approval, and poor healthcare insurance systems. 
Challenges to address
"Some challenges need to be addressed to ensure successful adoption of technology, such as availability of key infrastructure and language translation for healthcare content to ensure successful adoption across various remote rural and suburban communities to help address the digital infrastructure and digital literacy challenges respectively," Ogunsola of Tech4Dev says.
To be able to expand access to digital health services and become more profitable for their stakeholders, Odunowo believes startups should tap into the opportunities provided by mobile phones. 
"Africa is a mobile-first continent so mobile health is definitely one huge opportunity," he explains.
"More startups need to take advantage of the power of mobile. I am thinking USSD and SMS mostly because it is already in the hands of millions of Nigerians."
Ogunsaya calls for more "strategic partnerships" with telecommunication companies, localising the language across various communities as well as collaborating with the government, medical experts and institutions.
"The large-scale adoption of digital healthcare services will in turn help to ensure the profitability of solution providers and stakeholders – creating a healthy, profitable and sustainable future for all."
Subscribe for full access
You've reached the maximum number of free articles for this month.
Digital Monthly
£7.00 / month
Recieve full unlimited access to our articles, opinions, podcasts and more.
Digital Yearly
£56.00 / year
Recieve full unlimited access to our articles, opinions, podcasts and more.