The president of the World Bank Group, Jim Yong Kim, is stepping down. Will this change of leadership have positive or negative consequences for Africa? Dr Papa Demba Thiam reflects.
The sudden departure of Dr Jim Yong Kim from his position of World Bank Group president is the latest episode in the bank's long and bumpy ride towards reclaiming relevance, but triggers even more questions than answers about the future of the institution. It seriously impacts the morale of the overall World Bank Group staff, while diverting the focus away from the goal of "eradicating extreme poverty and boosting shared prosperity" established under Kim's leadership.
Kim inherited an institution that has lost its compass over the last decades. In attempts to retrofit the institution's responses to the needs of its member-clients, especially the poorest ones, Kim engaged in a protracted diagnosis process that shifted directions and lanes. But the World Bank Group is an institution that was built to resist change.
Kim did not realise he was promoting a revolution that could be effective only if translated into structural change within the institution. Such a disruption in the institution's systems and structures should have been successively driven by an overall policy dialogue with member countries, backed up by a vision, strategies, programmes and projects. Such an approach would have helped define the profile of the required expertise, experience, leadership and management.
But Kim believed he could rely on the veterans of the institution, the de facto guardians of the temple, to change the systems and structures the very same managers have been perpetuating, a system that helped them build their careers. At the same time, Kim struggled to get a notable World Bank capital increase, prompting the bank to engage in reducing compensations by "juniorising" its staff. In actual terms, leadership and management positions will be drastically reduced as the institution hires more junior staff, but the bureaucratic approach is likely to remain.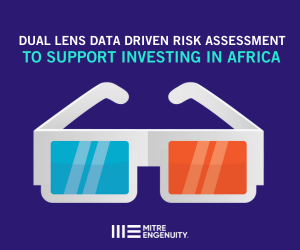 The World Bank has become a kind of "drunken boat" sailing on unknown waters. This comes at a time when the role of multilateral institutions is more and more questioned regarding a globalisation process that has excluded many people from the economic circuit, increased poverty, emigration, support for populist movements and political alternatives that endanger mainstream politicians.
Africa could be seriously impacted at a time when both its governments and development partners finally realise that the best way to stop emigration and populism in host countries is to work with inclusive development strategies in Africa. This supposes building African economies on their strengths by supporting resource-based industrial development.
But the World Bank has not built expertise to this end. How can the World Bank be relevant to Africa if it does not cast off its bureaucratic approaches? That is the billion-dollar question for the bank's next president.
Dr Papa Demba Thiam is an industrial development entrepreneur and former senior private sector development specialist at the World Bank.
Subscribe for full access
You've reached the maximum number of free articles for this month.
Digital Monthly
£8.00 / month
Recieve full unlimited access to our articles, opinions, podcasts and more.
Digital Yearly
£70.00 / year
Recieve full unlimited access to our articles, opinions, podcasts and more.