Régis Immongault, Minister of Foreign Affairs, Cooperation, Francophonie and Regional Integration of Gabon, talks to African Business.
The economy of Gabon suffered a difficult contraction following a fall in the price of oil in 2015 but following a severe reform programme Régis Immongault feels the country is back on its feet. He spoke to African Business on topics ranging from Gabon's relationships with foreign companies, his country's recent experience with the IMF and the pros and cons of being a part of the CFA franc zone.
Before taking on this role you were at the Ministry for Economy. What role would you say diplomacy plays in economic development?
Diplomacy has an essential role to play in promoting economic development. The head of state sent me to this department in view of my background as an economist, to try to implement economic diplomacy, and this is an essential component of our [foreign] strategy. Today, our country has a new economic vision, a new paradigm, which is intended to strengthen inclusiveness in terms of economic development.
There have been disputes with French groups such as Veolia and Total. Are these disputes purely commercial or a strategic shift away from traditional partners?
There is no tension between France and Gabon. But what France must understand is that Gabon is a country that will defend its interests, in the same way that France does. Veolia had a concession signed by the state of Gabon. For quite a while, the Gabonese government reported its concerns regarding the concession. It called for greater efforts to be made with regards the management of the concession, but these were not adequately dealt with. In the circumstances, Gabon chose to terminate the agreement. With Total it's simple. Total is an oil company that is subject to tax audits. The tax authorities audited Total and a number of facts emerged, and that is what the discussion was all about. Of course, at some point there has to be a time for arbitration to revise downwards the sum being demanded. That is what has been done in the case of Total.
From the point of view of transparency, respect for the rule of law and contracts is everything currently in order in Gabon?
It is an ongoing commitment. What drives us is to do things that are in the interests of our country and that means creating an investment and business climate that is fair and attractive to all. We cannot treat any company more favourably than another and vice versa.
You have a public-private partnership with the Singapore-based Olam Group. They are overseeing the Gabon Special Economic Zone, they oversaw the development of the port and today you are relying on the group to oversee the construction of the new airport. Are you at risk of relying too much on one company to develop the country?
There is no exclusive partner and we are happy to work with a number of companies. Olam is here, it has invested considerably in the country and to date has been a partner that has delivered. If they want to do more and invest in the country we can only encourage them to do so. If anything, Olam's success should encourage other groups to come and invest in the country. They're a big group and it shows others that they can do business in Gabon and that they can also succeed in Gabon.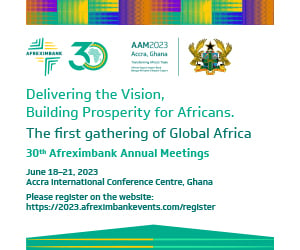 Public finances are being overhauled in Gabon, in close cooperation with the IMF. What has been your experience with them?
I managed negotiations with the IMF as part of programmes with Gabon in the 2000s. The IMF I negotiated with to set up the programme in 2017 is a very different IMF. Firstly, when the heads of state of the Central African Economic and Monetary Community (CEMAC) met on 23 December 2016 in Yaoundé to put in place the programme of reforms needed in order to prevent further monetary depreciation, the Gabonese head of state made it perfectly clear to Christine Lagarde that he was prepared to negotiate a programme with the IMF. However, he started the process by stating that he had his programme and was seeking the assistance of the IMF for its implementation.
So, it's a programme that has been developed by Gabon and the IMF has come in to support us. They have arranged and improved certain aspects, but it is above all a programme prepared by Gabon. And it is this programme that is being implemented, not without its difficulties, not least because the President believed that we needed to move more quickly.
We are undergoing structural reforms which are more significant than we had announced, such as those aimed at reducing the government payroll, reducing the headcount in ministerial offices and also a 40% reduction of staffing at the presidency. It was a brave measure, especially before local elections but it was done in recognition of the reality of public finances.
What are your thoughts on the CFA franc, especially in terms of domestic resource mobilisation, when 50% of central bank reserves sit with the Banque de France?
It has some benefits for African economies, but also has its limits. What we need to do now is reinforce the benefits of the CFA franc, so that the monetary stability and the exchange rates that we have can be advantages to help bolster our economies and to capture the benefits for our countries. This is a fundamental issue. There are points that need to be looked at, including the reserves held outside our countries and possibly a greater alignment with a basket of currencies, but essentially I have to say that the CFA franc is a good thing for our countries… We must resolve a number of internal issues before envisaging any move to leave the CFA franc. Leaving the CFA franc zone now would shatter our economies.
Is the CFA franc the subject of discussions between France and Gabon?
We are not at the stage of discussing CEMAC countries leaving the CFA Franc zone. We are more concerned about strategies to help reinforce the Bank of Central African States. If the central bank is properly reinforced, if the currency is managed in a neutral manner, we may later be able to envisage leaving while remaining grouped together within CEMAC with the same central bank. That is not currently the case and, to my knowledge, France has an open mind about all these questions.
Subscribe for full access
You've reached the maximum number of free articles for this month.
Digital Monthly
£8.00 / month
Recieve full unlimited access to our articles, opinions, podcasts and more.
Digital Yearly
£70.00 / year
Recieve full unlimited access to our articles, opinions, podcasts and more.