Sonatrach's CEO Abdel­moumen Ould Kaddour is getting into a more ambitious mindset as he implements a reform agenda. 
He is steering a more dynamic agenda for the state energy company one year on from taking the helm. In Algiers, this has not always been an easy task. Resource nationalism and excessive bureaucracy have made it a difficult place for IOCs to operate, which has hampered Sonatrach's ability to boost its oil and gas output and increase market share in its core European customer base.
Near-term prospects have been boosted by stronger oil prices. Algeria's Saharan Blend crude oil averaged $70.9/b from  January to July 2018, up almost 40% compared to the same seven months in 2017. Oil and gas exports reached $22bn in the period, compared to just over $19bn in the same period in 2017. This represents an improvement after GDP growth in Algeria slowed sharply to just 1.6% in 2017, driven by weaknesses in the hydrocarbons sector.
But Algeria has bigger challenges to deal with. One is the fall in E&P investment, a side-effect of onerous fiscal terms imposed on IOCs. Potential oil and gas investors are being put off by the insistence that Sonatrach retain a minimum 51% stake in any joint venture, fearing the consequences of signing up to terms in which they are not the controlling partner.
Kaddour is keenly aware of such anxieties, and has attempted to improve investor confidence through reform of the hydrocarbons law. He expects a new, improved version of this legislation to be ready early in 2019. He has also consulted widely with IOC chiefs, and this has borne some fruit already. In January 2018, Sonatrach signed a memorandum of understanding with Norway's Statoil and BP to strengthen cooperation, focused on upstream oil exploration.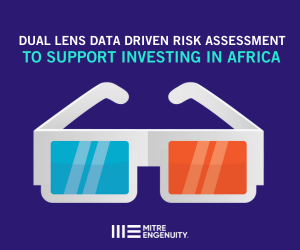 Meanwhile a new mission statement, SH 2030, has set out some of the company's long-term targets – headed by the need to secure $67bn in additional revenues by 2030. About half of this will be reinvested in the business, as part of a bid to refashion Sonatrach as the world's fifth biggest energy company.
Doing more with less
The emphasis in the next five years will be on improving Sonatrach's efficiency – doing more with less. Whereas the previous five-year plan envisaged spending $75bn, the new one, ranging from 2018 to 2022, will see only $56bn in outlays. Sonatrach knows it has not been able to push sufficient gas through its LNG plants and pipelines to its major markets in Spain and Italy. The Skikda plant has been running below capacity due to maintenance issues and robust domestic demand. In August 2018, it signed deals to sustain pipeline gas export to Spain with 9 bcm/y for nine years and selling 3 bcm/y to Italy's Eni.
Kaddour knows that Europe needs more gas in coming years. Consultancy Wood Mackenzie reckons Egypt's gas import dependency will rise from 50% currently to 70% by 2025. But Algeria's chances of supplying this additional volume are circumscribed by tough competition from elsewhere. "The Russians have started to lay the Finnish part of Nordstream 2, and that could supply 55bcm of gas to the European market," says Trevor Sikorski, head of gas at consultancy Energy Aspects. "There's not a huge upside for Algerian gas, and they have not been expanding production capacity on any significant scale. Algeria looks set to remain limited by its pipeline capacity."
James Gavin
Subscribe for full access
You've reached the maximum number of free articles for this month.
Digital Monthly
£8.00 / month
Recieve full unlimited access to our articles, opinions, podcasts and more.
Digital Yearly
£70.00 / year
Recieve full unlimited access to our articles, opinions, podcasts and more.