South Africa's Finance Minister Nhlanhla Nene resigns after Gupta family meetings. 
Nhlanhla Nene has resigned as South Africa's minister of finance in a damaging blow to President Cyril Ramaphosa's efforts to reform the nation's economy and turn the page on an era of government malpractice.
In a statement to the press in Cape Town, Ramaphosa said that 'in the interests of good governance' Nene would be replaced by Tito Mboweni, former governor of the Reserve Bank from 1999 to 2009 and a former Minister of Labour under Nelson Mandela. Ramaphosa said that Nene had consistently stood up for clean government and claimed that he "has not been implicated in any act of wrongdoing himself."
While the appointment of the experienced and broadly respected Mboweni may soothe markets, the surprise resignation of Nene, a close Ramaphosa ally previously known for his clean image, embrace of markets and reformist policies, is a serious political blow to the President.
Since taking the helm of South Africa's economy, Nene has attempted to kickstart stuttering growth with mixed results. While the markets reacted positively to his appointment in late February, the South African economy entered a technical recession last month as a result of sustained droughts which have decimated growth in the agricultural sector.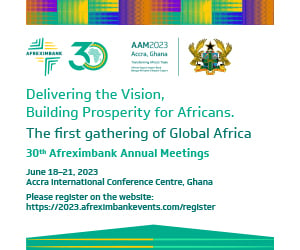 Nene's resignation represents an inglorious end to a short-lived second stint as finance minister. He previously headed the Treasury from May 2014 to February 2015, when he was controversially fired by Jacob Zuma in a move that sparked concern about the political influence of the Gupta family. Speaking before the inquiry into state capture in early October, Nene expressed his belief that Zuma had fired him because of his refusal to back a controversial multi-billion rand nuclear deal.
Yet his appearance at the committee also focused attention on six meetings that Nene revealed with the Gupta family at their Johannesburg residence while he was Zuma's finance minister. He had previously indicated that he had only met the family on social occasions. Last week he released a statement apologising for the meetings, sparking speculation about his future as finance minister.
"Part of my duty as a public office bearer is to meet fellow South Africans and other stakeholders when they request to do so. However, I was wrong in meeting the Guptas at their residence and not in my office or at least a public place….As soon as I became aware of the controversy swirling around the family's business dealings, I should, subject to there being a legitimate reason for doing so, have met Guptas, at my office accompanied, as is customary, by a Ministry of Finance or National Treasury official."
Nene's resignation could lead to renewed pressure on other government figures perceived of being close to the Guptas. Ramaphosa insisted that the state capture inquiry would be allowed to continue uncovering evidence of malpractice. "It is critical that the commission has the means and opportunity to effectively fulfill its mandate. In this process no person should be above scrutiny and no person should be above the law," Ramaphosa said.
David Thomas
Subscribe for full access
You've reached the maximum number of free articles for this month.
Digital Monthly
£8.00 / month
Recieve full unlimited access to our articles, opinions, podcasts and more.
Digital Yearly
£70.00 / year
Recieve full unlimited access to our articles, opinions, podcasts and more.