If Africa is to realise its full potential and transcend the socio-economic and political challenges that continue to hinder the rapid transformation of our continent, we need to adopt a different approach.
Innovation from within is the most important prerequisite to drive structural change and tackle those challenges. For this to take place, everyone must shift their mindset and apply an innovative approach to addressing challenges. Taking advantage of a youthful workforce requires investment in education and skills development to future-proof our workforce. The innovators are plentiful and their challenges real.
The Africa Innovation Summit (AIS) is a robust and dynamic platform for multi-stakeholder dialogue and a catalyst for "Made in Africa" innovations that are already addressing the continent's challenges but need to scale. The AIS brings together people with the power to act, from all parts of the continent, including heads of states, ministers, innovators, investors, policymakers, academics and science and technology experts, to practically navigate these challenges.
The second edition of the AIS, which took place in Kigali in June, spotlighted 50 top African innovators who are solving Africa's challenges. Take, for example, Clement Mokoenene, a civil engineer who is innovating in the energy sector. While most bemoan the increase in urban traffic, Clement sees the opportunity to generate electricity and create jobs. His energy solution applies a uniquely designed overlay to a road's surface, harvesting the traffic pressure by driving a turbine to generate electricity. Assembly and installation can be done locally, increasing employment and greater access to electricity.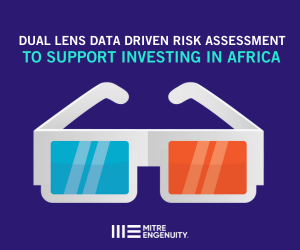 Temie Giwa-Tubosun, the founder of LifeBank, says, "many people die because essential medical supplies could not be found on time and in the right condition". LifeBank uses data, smart logistics and a combination of low technology (feature phones and motorcycles) and high technology (AI and blockchain) to deliver essential medical products, saving lives in hospitals. Its blockchain-powered SmartBag records and preserves the integrity of information about the processes involved in blood supply for transfusions.
These young innovators need to be seen and heard, and this is where the AIS stands out. Placing the innovators centre stage allows them to point out where policies are failing, why financing is not accessible and the need to enable the consumer as much as the innovator. If the consumer cannot access the product designed for that market, the intended benefits of the innovation cannot be actioned.
The AIS puts the spotlight on these change agents who are leading the continent forward. It forces leadership at every level to listen and realise that without the innovators at the table our legislation, regulations, policies and risk profiling lack relevance and will continue to hinder the progress of Africa. The development of the AIS marketplace platform will not only match demand and supply, but also serve as a centralised information gathering and dissemination platform for all stakeholders, thus informing policy briefings, and in turn future-proofing our continent.
Tracey Webster is CEO of the Enterprise­room and a 2017 Tutu Fellow.
Subscribe for full access
You've reached the maximum number of free articles for this month.
Digital Monthly
£8.00 / month
Recieve full unlimited access to our articles, opinions, podcasts and more.
Digital Yearly
£70.00 / year
Recieve full unlimited access to our articles, opinions, podcasts and more.