This entrepreneur and prolific networker recently founded Invest Africa, an international network with the aim of accelerating investment into Africa. The objective is to connect opportunities with people, dispel the misconceptions of Africa which are still too prevalent abroad and demystify the continent.
His passion is to transform the continent through investment and connect the continent by creating a world-class airline. He admits to frustration at being unable to move from one capital to another because of poor air infrastructure; and having served on the board of private jet operator NetJets and as chairman of a similar African venture, VistaJet, Hersov knows the value of a cohesive transport network across the continent.
Through his Invest Africa network, and thanks to a VistaJet private jet, Hersov led a delegation of investors and people of influence (see interview with Nouriel Roubini on page 24) on a 10-day, eight-country tour of Africa, meeting policy makers and investors on the way. We met up with him near the tail end of this tour for this conversation.
On African perceptions:
I think people perceive a lot more risk in Africa than there really is. Africa is open for business in an extraordinary way. I think people have perceptions of corruption and poverty and chaos, the kind of Old World story of Africa and they expected to see a lot more of that and the delegation hasn't. They've met dynamic business people, they've met extraordinary entrepreneurs, they've met governments that are liberalising, welcoming foreign investment.
I think there's immense feeling of excitement and there's a real feeling that we are here at the right time, that in five years' time or 10 years' time, investors who don't come in now will look back and say they missed one of the greatest opportunities of their lifetimes.
The governments are welcoming investors, are looking for investors to come in with open arms and the entrepreneurial spirit that you find across the continent is second to none.
The level of professionalism of the people we speak to is world class or better than world class. It's all here.
I keep saying to my friends and they agree with me, that in 10 years' time you don't want to be saying to your children: 'I missed the greatest opportunity to invest in Africa'.
The highlight of the trip
We had a very interesting lunch in Lagos with 30 female entrepreneurs organised by talk show host and TV producer Mo Abudu, of Ebony Life TV.
All these dynamic Lagosian women stood up and presented their business opportunities and why we should back women in Africa, which again was an interesting theme.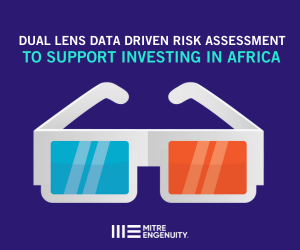 I think an area that's a little bit overlooked at the moment is the strength of the female population of Africa in terms of leadership, in terms of business and in terms of their positive contribution.
I'd like to see a greater emphasis on supporting female entrepreneurs in Africa.
The big opportunity
My investor group have seen some extraordinary opportunities and trends.
The greatest need in our view is energy, which is very much part of Africa's infrastructure plans.
That's the biggest theme that we'll be looking at and investing in going forward but there are many other areas: agribusiness, financial services and of course infrastructure but ultimately they're all based on human capital and Africa has extraordinary human capital.
Which country generated the most excitement?
Nigeria. This is a feeling shared by many on the delegation. The last few times I visited Nigeria. I've had mixed feelings and certain reservations but this time was a particularly dynamic couple of days, so I've changed my mind a bit on Nigeria. I'm very excited about Nigeria and the West Africa region as a whole.
On travel and visas
In the French countries we visited, in the main it's been visa on arrival, and electronic, which has been superb. It doesn't mean there isn't a delay at the airport but they're pretty well organised.
For the countries that require visas in advance, it's been relatively easy, other than Angola. We were going to visit Angola on the trip and while some of us were able to get visas relatively easily, others weren't and so we decided to skip Angola for that very reason, which is a pity given the country's potential.
How have things changed in the last 20 years?
Twenty years ago, a lot of South Africans would call the rest of Africa 'flyover countries'. You'd fly South Africa to London or Paris, and you really wouldn't stop on the way. Now unless you're stopping on the way, you're missing the opportunity.
Subscribe for full access
You've reached the maximum number of free articles for this month.
Digital Monthly
£7.00 / month
Recieve full unlimited access to our articles, opinions, podcasts and more.
Digital Yearly
£56.00 / year
Recieve full unlimited access to our articles, opinions, podcasts and more.