If you have taken a Lufthansa flight between Africa and Europe, or in the reverse direction, in the last few years, you might have turned into the German airline's inflight 'radio station' and heard the extraordinary Yaaba Funck outfit.
In the interests of flight security, it also may not have been desirable to try boogeying down the aisle, but now you can at least grab this, Yaaba Funk's latest release, to play wherever there is the space to shake your booty.
Yaaba Funk are a London, UK-based band that formed in 2006. All the members (and, no, there does not seem to be a leader but the band is fronted by the dynamic duo of Richmond Kessie and Helen McDonald) share a passion for creating an Africentric groove that has been described as a mix of Ghanaian Highlife, Nigerian Afrobeat, and American big-band funk.
They readily admit to an abiding admiration for African artists such as Fela Kuti and Alhaji K Fripong, but their music is much more than just a pastiche of these giants.
The band's usual line-up consists of three vocalists, two guitars, a bass synthesiser, and various percussion including congas along with a drum kit and three piece horn section.
And this is what produces what the band themselves describe, with no undue modesty, as "a floor-filling extravaganza combining the tightest rhythm section this side of Accra, fat analogue bass-lines, blazing horns, and sparkling African and gritty rock guitars".
Captain Yaba remembered
The name Yaaba Funk comes from an album called Yaba Funk Roots, the only album ever released outside of Africa by Captain Yaba, a musician from northern Ghana and exponent of the two-string 'guitar' called the koliko.
With performances across Europe, and even a show or two in Africa, Yaaba Funk have built up a loyal fan base that will welcome the release of this, the band's second album.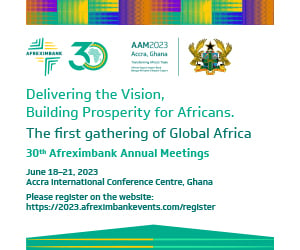 Championed by DJs
Yaaba Funk are considered one of the best live acts performing today. Regrettably, the London African music scene is not nearly as vibrant as it was two or three decades ago, but Yaaba Funk are certainly keeping the flame burning bright with frequent, dynamic live performances.
And they have also been championed by radio and live DJs too, such as Patrick Forge, Craig Charles, DJ Edu, DJ Rita and Max Reinhardt – ensuring that their high-octane musical offerings are disseminated far and wide. It is interesting that the opening track, 'Gyee me na mendwen', is given two remix treatments, on the album's last two tracks, but six other tracks sandwhiched in between are a joyous celebration of the band's exuberant musical tastes
The band's second album, following on from their 2010 debut Afrobeast, was mixed and mastered by Daz-I-Kue (Bugz in the Attic) – further proof, if any should be needed, of their dynamic approach to making dance floor oriented music.
Guests featured on this album are the crème de la crème of London's music scene from Idris Rahman, Robin Hopcraft (Soothsayers) and jazz ace Jason Yarde on horns to Nick Ramm (Fontanelles/Hello Skinny) on keyboard/synthesiser.
This highly recommended album is a definite bridge between the classic musical styles that kept most of West Africa's older generations swaying 20 or 30 years ago, and the modern dance floor styles that feature in contemporary clubs and are so popular with the today's youth.
It is for this reason that African music lovers owe a debt to bands like Yaaba Funk and, it should be pointed out, to record labels like Sterns that have stepped up to the plate to market and release this music.
Subscribe for full access
You've reached the maximum number of free articles for this month.
Digital Monthly
£7.00 / month
Recieve full unlimited access to our articles, opinions, podcasts and more.
Digital Yearly
£56.00 / year
Recieve full unlimited access to our articles, opinions, podcasts and more.