This year has been called the year of Agriculture for Africa by the African union. The continent's potential has long been hailed, and there has been much talk of a green revolution. With the world population expected to reach 9bn by 2050, and Africa's alone accounting for a quarter of that, the need to strengthen agricultural production is more acute today than it has ever been. Africa has 60% of the world's unused arable land, yet it will also need a revolution in the way it cultivates this land if the talk of a green revolution is to be realised. And using the latest technologies and efficient use of inputs will play a critical role.
And the OCP group, Morocco's largest industrial company, is keen to play a leading role. OCP started off as your traditional miner extracting phosphates from the ground. A number of years back it made the strategic shift to not only mine its phosphates but also transform them, and today it is a leading producer and exporter of fertilisers.
Determined to profit from the continent's agricultural potential, OCP has drawn up a strategic development plan based on Africa's fertiliser deficit and tailored to the needs of specific crops and specific soils.
OCP has been growing its presence across the continent but not making much noise about it. The group has been an integral part of some key initiatives in the African agricultural space. It is a partner of the Grow Africa initiative as well as a strong supporter of the Alliance for a Green Revolution in Africa (AGRA), the two most prominent initiatives today in African agriculture. And it was during the King's visit to Gabon last month which generated great excitement as the group reached another milestone by signing a partnership agreement with the government of Gabon to build  fertiliser plants in the two countries. The Group CEO, Mostafa Terrab, hopes this will provide a template which can be replicated in other countries. Fertilisers require nitrogen (a derivative of gas), phosphorous (derived from phosphates) and potassium, what experts in the field call NPK, their symbols from the periodic table. With large gas finds in East Africa and Nigeria flaring most of its gas, OCP has natural partners to make Africa a global producer (and consumer) of fertilisers.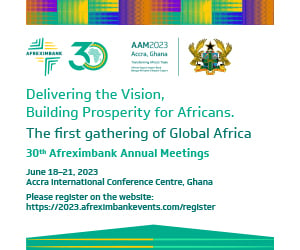 The fertiliser factories, which they will build in Gabon and Morocco  will aim to provide some 30% of Africa's total demand. This project will need 10m tonnes of phosphates in the next few years and will see the two countries joining forces to build on their respective comparative advantages. Under the framework of the agreement, Gabon is committed to an ammonia production facility which it will extract from its current gas reserves.
Under this partnership, Morocco will implement two phosphoric acid production units using Moroccan phosphate, and one phosphate fertiliser unit. These fertilisers will be marketed and delivered from Morocco and Gabon, through regional corridors (Dakar-Bamako, Abidjan-Ouagadougou, Cotonou-Niamey, etc.) The partnership will be far reaching as it is much more elaborate than a partnership to develop one industrial project, but rather with the intention to develop the whole agricultural supply chain. As such the two parties have confirmed that central to the partnership will be the development of support mechanisms for farmers.
Subscribe for full access
You've reached the maximum number of free articles for this month.
Digital Monthly
£8.00 / month
Recieve full unlimited access to our articles, opinions, podcasts and more.
Digital Yearly
£70.00 / year
Recieve full unlimited access to our articles, opinions, podcasts and more.