Across East and West Africa, agritech is taking off. According to a new report from Disrupt Africa, by early 2018, there were 82 agritech startups continent-wide.
Half had launched since 2016. More than 60% were in Kenya, Nigeria and Ghana. In addition to this startup activity, a great deal of agritech innovation is donor-funded, fuelled by rising interest in the power of data and digital technology to transform smallholder agriculture in Africa into profitable, sustainable enterprises.
It's a hopeful trend, but one that also calls for increased policy and regulatory attention to support the sector's growth and to ensure respect for the privacy and property rights of the smallholder farmers at its centre. The new startups are diverse, and all run on data. One-third apply e-commerce to the agriculture industry, while many others offer information and knowledge-sharing platforms or deliver financial technology solutions for farmers.
One example is AgroTech. Developed by Grameen Foundation and partners, its mobile-equipped field agents and radio shows have reached more than 500,600 farmers in Ghana, bringing them up-to-date farming advice, customised farm management plans, and expanded farm input and market access.
Farm.ink in Kenya is another example. It combines social media data with agricultural data from the International Livestock Research Institute to visualise emerging livestock disease outbreaks. Its digital farmer products now send and receive millions of messages a month to more than 100,00 farmers.
Agritech innovation is fuelled by data: on smallholders' crops, finances, families, water use, farm environmental conditions and more. With this data comes opportunities, but also risks that it will sit unused, or be misused, lost, or sold without the farmer's consent.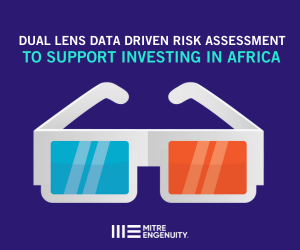 To fully play its role in agricultural development, the emerging agritech sector needs the support of  policies and institutions that protect farmers' privacy rights; ensure their data serves their interests; and make anonymised data available to inform national planning.
A proposed platform for Ghana
Realising this, AgroTech's Board of influential business, academic and policy leaders has proposed that the government of Ghana create a national Master Agribusiness Digital Platform (MADP), owned by the Ministry of Food and Agriculture. Digital service providers would register with MADP, providing the required data for national agricultural planning and basic information about their services.
The platform would house public agricultural data; promote research-based recommended technologies and practices; and establish industry standards. Agribusinesses, financial service providers and other organisations who have smallholder farmers as clients would use the platform to find providers, helping to promote the development of a demand-driven competitive sector.
As a first step in this direction, the government of Ghana has created a national register of private extension service providers. But the development of a competitive business-service delivery environment will take much more – and is essential to Africa's agricultural development, not only in Ghana, but across the continent.
Alfred Kojo Yeboah, a social development practitioner and a Commonwealth scholar is a senior programme manager with Grameen Foundation in Ghana.
Subscribe for full access
You've reached the maximum number of free articles for this month.
Digital Monthly
£7.00 / month
Recieve full unlimited access to our articles, opinions, podcasts and more.
Digital Yearly
£56.00 / year
Recieve full unlimited access to our articles, opinions, podcasts and more.