Ethiopia will open its national carrier Ethiopian Airlines and state-owned telecom company to investors for the first time by selling minority stakes in the two firms.
The move is part of a wider effort by Ethiopia's new Prime Minister Abiy Ahmed to reform East Africa's fastest growing economy, which is dominated by the state. Ahmed, in power since March 2018, has already reduced the role of Ethiopia's powerful military in construction and similar projects, and lifted a state of emergency introduced after anti-government protests threatened to engulf the nation.
The news will excite private domestic and foreign investors who have long targeted the East African country of more than 100m people for major investment. Ethiopian Airlines is Africa's largest and most profitable large-scale airline serving almost 70 cities worldwide from the capital, Addis Ababa, and it recently reached a fleet of 100 aircraft.
The government will also dispose of equity in the carrier, along with Ethio Telecom, Ethiopian Electric Power, and the Ethiopian Shipping & Logistics Services Enterprise.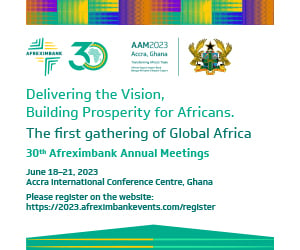 Political Reform
The ruling Ethiopian People's Revolutionary Democratic Front (EPRDF) coalition, in power since 1991, has long supported deep state involvement in the economy, but the EPRDF said that Ethiopia needed economic reforms to sustain rapid growth and boost its exports. The changes in the East African country have come following nearly four years of political unrest triggered by government plans to expand the boundaries of Addis Ababa into the Oromia region, which is home to the Oromo, Ethiopia's largest ethno-national group.
The Oromo protesters expanded into calls for greater political reforms including the release of political prisoners and socioeconomic rights for the Oromo, who make up more than 34% of the population, and the Amhara, Ethiopia's second-largest ethnic group. Both ethnic groups have long complained that they have been marginalised by the Tigrayans who, despite only accounting for 6% of the population, hold most influential positions in the government, economy and security.
The protests eventually led to the resignation of former Prime Minister Hailemariam Desalegn. Ahmed, who belongs to the Oromo ethnic group, has vowed to enact reforms to make the economy more inclusive and he has also released some political prisoners. The opening up of the airline and telecoms industry is another step towards achieving his stated goals.
Subscribe for full access
You've reached the maximum number of free articles for this month.
Digital Monthly
£7.00 / month
Recieve full unlimited access to our articles, opinions, podcasts and more.
Digital Yearly
£56.00 / year
Recieve full unlimited access to our articles, opinions, podcasts and more.