Industrialisation has been the mainstay of the majority of successful development stories around the world to date. From the original revolution witnessed in Western Europe during the 18th to 19th centuries to the Asian Tigers who wrenched millions of out poverty in the late 21st century: the key has always been reorganising the economy towards manufacturing in order to add value to commodities and create jobs.
The difference between the European and Asian models and Africa's own journey is that time is not a luxury on the continent as population growth rapidly outstrips any gains in development. Africa will be home to 2 in 5 children by 2050 and as it stands the continent is ill-prepared to accommodate such a boom. 'Leapfrogging' or fast-tracking is then key to Africa's development.
Fast-tracking industrialisation
In this context the theme of this year's 53rd African Development Bank annual meeting in Busan, South Korea was 'Accelerating Africa's Industrialisation'. Setting the stage at the opening ceremony AfDB president Akinwumi Adesina said: "Africa is actually de-industrialising." Indeed, between 2012 and 2018 Africa's industrial value added retracted from $702bn to $603bn with countries like Nigeria, South Africa and Algeria leading the decline. "Africa must fast-track industrialisation," concluded Adesina.
To satisfy this need the bank outlined its strategy and some key areas of focus over the course of the five-day conference. By investing $35bn over the next ten years in industrialisation the bank hopes to help Africa raise its industrial GDP from around $700bn to $1.7tn by 2030 and in so doing push GDP per capita to over $3350.
In order to push capital towards industrialisation the bank is holding its inaugural Africa Investment Forum in Johannesburg in November as a platform to help plug Africa's widening infrastructure finance gap – estimated at anywhere between $100bn to $170bn. The forum aims to attract global pension funds, sovereign wealth funds and other institutional investors. With the bank's strong financial profile and AAA rating it already has a strong track record in leveraging money for development on the continent.
In 2017 the bank logged a record disbursement of $7.7bn and highlighted a number of key projects it financed. In one example, the bank helped mobilise $108.4m in support of Air Côte d'Ivoire's modernisation and fleet expansion program that includes the acquisition of five new aircraft. The investment will allow Air Côte d'Ivoire to expand the number of passengers from 3m to 8m by 2026. In another, the bank provided $85m to help support Tunisia's 2020 digital plan which will boost IT competency among the youth and create thousands of new jobs in the ICT industry.
"We will continue to improve our efficiency and remain a responsive and effective partner to maximize our development impact," said Hassatou Diop N'Sele, group treasurer and acting vice-president for finance at the Bank, speaking from Busan. "We see ourselves not just as financiers, but also as a catalyst for attracting investment to the continent. We are therefore working with governments, agencies, and non-profits to co-finance or seek grants to support our projects and our development mandate."
The focus
This development mandate is characterised by the bank's holistic approach to industrialisation in which many sectors and initiatives are contributing. The bank's five flagship initiatives are powering Africa, feeding Africa, integrating Africa, industrialising Africa and improving the quality of life for people in Africa.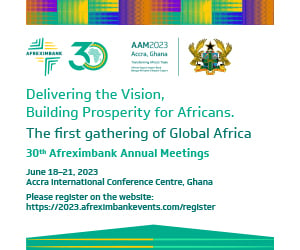 Industrialisation is essentially about adding-value and can be achieved through various means. One example is through information technology. Africa is aiming to be part of the fourth industrial revolution – the digital revolution – and the bank sees investments in the knowledge and digital economy as key. "Africa must prepare its young people for the jobs of the future, not of the past," said Adesina. "Africa must accelerate high education and greater emphasis must be placed on digitisation."
Yet at the same time traditional industrialisation routes are not discounted. Agriculture – employing around 70% of Africa's labour force – is an obvious sector that if improved could have a dramatic developmental impact on the African economy. One way to achieve this is by changing perceptions of agriculture from a means of survival to an attractive commercial sector. "We have to start looking at agriculture differently; it's not a way of life or a social sector; it's a big money making sector," said Adesina, while addressing the banks board of governors; mostly finance ministers of member countries. At the same time the fundamentals are still important and the bank aims to increase basic infrastructure like roads and power in rural areas.
On the sidelines of the annual meeting the Fund for African Private Sector Assistance (FAPA) donors and the African Fertilizer and Agribusiness Partnership (AFAP) signed a grant agreement in support of local supply and utilisation of fertilizer by smallholder farmers in Africa. This grant of $1m will help increase affordability, accessibility and incentives for fertilizer use among smallholder farmers in Africa and expand the supply and distribution of fertilizer by leveraging investments.
Power is also a continual barrier to speeding up Africa's development. Unlike most of the world Africa comes to its industrial revolution amid a global distaste for fossil fuels. While some may debate the fairness of Africa being dissuaded from powering its development through fossil fuel; Adesina is proud of the bank's increasing renewable portfolio. In fact, the bank has gradually increased its lending in renewables to account for 100% of its energy portfolio.
In this vein the AfDB and the Global Green Growth Institute signed a Memorandum of Understanding on the sidelines of the conference to promote programs, projects, joint studies and research activities to accelerate green growth options for African countries.
Through these many instruments and partnerships the AfDB says it has had a significant developmental impact on the continent. As president Adesina finished off his opening remarks he underlined the important role played by the bank's donors and shareholders and called for an extended capital base to meet the continents growing needs and provide a pathway to industrialisation.
"A stronger bank – a better capitalised bank – combined with stronger support from our shareholders, governors and executive directors will deliver the Africa we want," he said.
"There are good reasons to be optimistic that industrialization is achievable in the coming years. Africa is open for business, with stable economies
Tom Collins
Subscribe for full access
You've reached the maximum number of free articles for this month.
Digital Monthly
£7.00 / month
Recieve full unlimited access to our articles, opinions, podcasts and more.
Digital Yearly
£56.00 / year
Recieve full unlimited access to our articles, opinions, podcasts and more.