In January, Kenya Commercial Bank (KCB) Group, East Africa's biggest bank by assets and coverage, handed over Chase Bank to the regulator for onward transmission to its new owners, the State Bank of Mauritius (SBM).
SBM, which bought Fidelity Commercial Bank in 2017, with 14 branches and ranked 31 out of 41 Kenyan lenders, now owns Chase Bank's 62 branches, and affiliate Rafiki Microfinance Bank's 19 branches, as well as having thousands of new customers – a feat that would take decades for a bank to build organically.
"With an asset base of KSh542 billion ($5.328 billion) as at 30 September 2017, the bank would rank second only to KCB, with total assets of KSh655 billion ($6.438 billion), in East Africa and would be ranked a tier one bank," says Fusion Capital CEO, Daniel Kamau. The KCB Group had taken over management of Chase Bank in April 2016 after it was put into receivership and thus was seen as the best suitor for a bank it was literally baby-sitting.
Yet when the ailing bank really needed a buyer, KCB was not among the bidders, which left many wondering why. "Chase Bank was looking for a new buyer or owner," KCB chief executive Joshua Oigara told African Banker. "Since we were the bank that was curating it, we never offered to buy it. The bidding process needed a level playing field and our participation would have made the field uneven since we were insiders."
The move to dispose the bank to SBM marked a milestone both for CBK, in ensuring that a bank staring death in the face was resuscitated, and for KCB, for being the first bank in Kenya to successfully rehabilitate a troubled financial institution. Kenya Deposit Insurance Corporation will now hand over the bank to its new owners.
"We are currently doing handing over notes," Oigara said during an interview with African Banker. SBM Holdings (SBMH) won the bid against 12 shortlisted financial contenders for the acquisition, including Kenya's tier one banks, which see Chase Bank as a salvageable and lucrative financial institution catering for the SME market.
The 12 bidders included three local banks, four foreign banks and a consortium of five financial institutions. Société Générale, France's third-largest bank by total assets and the sixth-largest in Europe, led the pack of six investors that were finally given the green light to make a bid offer, along with South Africa's First Rand, Stanbic Bank, Nigeria's United Bank of Africa (UBA) and other local lenders including I&M Bank.
"Eventually, of 12 shortlisted bidders, Mauritian lender SBM Holdings emerged the winner. As part of the deal, SBM will acquire the lender's assets and liabilities and absorb Chase Bank's staff, estimated at 1,300 in about 62 branches," said Oigara.
A deft move
The Mauritius-based holding company had earlier acquired Fidelity Bank, a tier three bank, in May 2017 through a subsidiary, SBM Bank (Kenya) and has plans to merge it with the newly acquired Chase Bank. "With this proposed transaction, SBMH aims at consolidating its presence in East Africa and at gearing up the operations of SBM Kenya, with the ambition of becoming a tier one bank in Kenya in the medium to long-term," the group's Chairman K.C. Li Kwong Wing said.
SBM Group is one of the largest banking and financial services institutions listed on the Stock Exchange of Mauritius with a market capitalisation of approximately $700m as at 31 July 2017 and total assets of over $5bn as at 30 June 2017. SBM turned heads in the market when it acquired Fidelity Bank for KSh100 ($0.98). At the time, Fidelity Bank had been associated with the failed Imperial Bank after it filed to be enjoined in a suit to freeze W.E. Tilley (Muthaiga) and Value Pak Foods' assets.
Fidelity Bank later backed down from the case to minimise the damage of associating itself with the failed bank. Still reeling with the consequences of contagion, Fidelity looked ripe for the taking and SBM swooped in, carrying out due diligence before making an offer.
CBK gave its blessing to the acquisition and only required SBM to inject $15m into the bank, with the $0.98 sale being just a legal formality for the buyer. When CBK sought to sell Chase Bank in January 2017, it indicated that the bank was not in bad shape and that only a few insider loans were the problem. This could be fixed when properties held by officials were attached and recovered back to Chase Bank.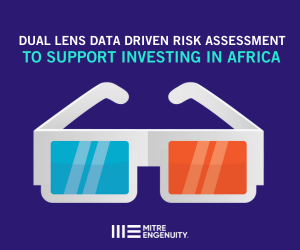 When UBA, Stanbic Bank, Standard Chartered and I&M Bank did an audit, they discovered that during the receivership, some people had stopped servicing their loans. Borrowers who had large deposits in the bank decided to stop making payments, which led to a $200m hole extending the bank's negative equity to the sum of $350m.
SBM first opted out after learning about the existing insider loans, suggesting that it could only carve out the good assets and liabilities. The CBK came in to offer SMB the confidence and assurance that the impact was minimal and manageable. KCB also pulled out, with Oigara claiming there was a conflict of interest since it had been running the bank into receivership.
Then the other offers went up in smoke. CBK had to rescue the deal and accepted SBM's offer that let the Mauritius bank take up 75% of the $750m asset book held by Chase Bank.
"Looking at this deal, SBM would appear to be getting these assets for free from Chase Bank," says Kamau of Fusion Capital. "SBM has already injected a capital of $15m into SBM Bank (Kenya) and may therefore not need another quick fresh injection as this is already more than the minimum capital requirement of $10m for any bank to operate in Kenya."
How the Chase Bank bubble burst
In 2016, following a spate of panic withdrawals from Chase Bank, the CBK placed the mid-tier bank under receivership. The regulator said the bank would be under receivership for 12 months following what the CBK considered to be unsafe financial conditions.
The closure of the bank came barely a day after Group Chairman Zafrullah Khan and group managing director Duncan Kabui quit after restating the bank's financial performance. "Chase Bank Limited experienced liquidity difficulties, following inaccurate social media reports and the stepping aside of two of its directors. Consequently, it was not able to meet its financial obligations on 6 April 2016," CBK said in a statement.
The restated financials also showed that the bank had understated its conditional liabilities, which stood at $266m as opposed to the $132m it had earlier published. The bank had also understated its loans to employees and directors, which amounted to $136m against the $32.4m reported earlier.
The bank's nonperforming loan portfolio also shot up to $110m in 2015. Hundreds of customers went to withdraw their money as reports circulated on social media that the bank would close.
CBK Governor Dr Patrick Njoroge put on a brave face, saying: "We will follow the people who are putting out malicious rumours. They can bring down many other things including not just this [Chase Bank]," in a statement on the day he put the bank under receivership.
The Kenya Deposit Insurance Corporation (KDIC) was appointed as receiver manager, to assume the management, control and conduct of the affairs and business of the institution and advise CBK of an appropriate resolution strategy.
Chase Bank was the third bank to be placed under receivership during Dr Njoroge's time at the helm of the CBK. In 2015, the regulator placed Dubai Bank and Imperial Bank under receivership, citing unsafe banking conditions. Dubai Bank is now undergoing liquidation, while with Imperial Bank, the CBK is conducting further investigations. At the centre of the audit is how $380m was siphoned out of the bank. 
Subscribe for full access
You've reached the maximum number of free articles for this month.
Digital Monthly
£8.00 / month
Recieve full unlimited access to our articles, opinions, podcasts and more.
Digital Yearly
£70.00 / year
Recieve full unlimited access to our articles, opinions, podcasts and more.