Many commentators attribute the parlous state of the economies of most African states to the underperformance of their small and medium enterprises (SMEs), the driving force of successful economies.
The non-performance of SMEs in a region such as Africa, bursting with entrepreneurial zeal, has largely been blamed on the lack of infrastructure. A light-hearted joke in Nigeria, for instance, is that every business in the country is a self-catering municipality – providing its own water, power, security, and sometimes roads. But the problems facing SMEs in Africa are much more than infrastructure.
Studies show that 40% of SMEs die in their first year; 80% die by the fifth year. Out of the 20% that manage to survive the first five years, another 80% die within the second five years. That is about 96% mortality within the first 10 years.
Interestingly, studies equally show that less than 5% of franchises fail every year. In order words, the success rate of SMEs that run as franchises is remarkably high compared to those operating as solo enterprises.
That is why countries that are at the forefront of franchising are also among the most prosperous in the world. In the US, franchising has led to a revolution in business. There are nearly 400,000 franchised businesses across nearly 80 industries, accounting for over $1 trillion in sales annually, with nearly 50 cents of every retail dollar coming from them. With the exception of South Africa, where the contribution of franchising to GDP moved from 11% in 2016 to 13% in 2017, Africa's story is totally different.
Template for business success
Why does franchising succeed, and why is it recommended for African economies? Franchising has been described as a template for business success – a way to quickly, identically, inexpensively and efficiently replicate business success. It assists SMEs by providing advantages such as structure and processes; discipline in operation; training and capacity building; a pre-sold customer base and access to market; access to technology; economies of scale in research, market development and advertising; and access to funding, as a result of improved bankability.
That is why it is now reasoned that to tackle the problem of failure of SMEs – and by extension, the scourge of poverty in Africa – the concept of franchising as a business model must be taken very seriously and supported by African countries. No wonder two regional financing and development institutions focused on Africa are turning their attention to encouraging franchising: both the African Export-Import Bank and the African Development Bank Group are known to be in the process of developing funds to support franchising in Africa.
While those large continental bodies are putting things together, some young African entrepreneurs (to which I declare allegiance) based in Nigeria have had their epiphany and want the rest of Africa to catch up with the vision, with what we call the Africa Franchise Centre (AFC).
One-stop point for African franchising
Our team is made up of former bankers, executives in oil and gas firms and business people, and we came up with the initiative after studying businesses in Nigeria, as a microcosm of African SMEs. We realised that the problems of SMEs in Africa go beyond the paucity of infrastructure (power and roads) and funding.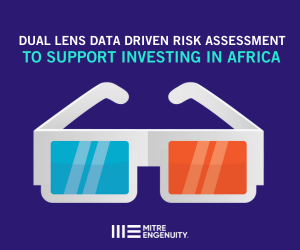 We established that the problems of lack of capacity, indiscipline, poor work ethics, inadequate structures and processes, and lack of transparency are as detrimental to the success of SMEs as poor infrastructure and access to finance. We also realised that the economies with vibrant SMEs have used franchising as their engine of growth.
Having left the corporate world in banking and now running a US franchise in Nigeria, I believe that, in addition to domesticating international franchises, there are Africa-owned businesses that could take on new life if they were franchised. It is for this reason that we have created this platform, the AFC, to help develop franchising in Nigeria and Africa.
The AFC promises to provide a one-stop point for franchising in Africa both geographically and by the spectrum of solutions it offers. For one thing, it treats Africa as an integrated franchise market, thereby offering global franchise brands a single entry into Africa.
Secondly the centre links finance, training, franchise brokerage and franchisor-to-franchisee matchmaking in one place. Considering the immaturity of franchise regulation in many African markets, AFC also seeks to help promote pro-franchising laws and policies, working with trade promotion agencies of different countries.
To complement home-grown franchise policies, the centre is actively working with the commercial sections of embassies/high commissions of major African countries to facilitate franchising of their home businesses in Africa, enabling them to access, navigate and consolidate in the largely untapped African franchise market. At the official launch of the AFC last November, Antoine Zammarieh, who is also the franchisee in Nigeria for the Domino Pizza and Cold Stone Creamery brands, outlined some critical success factors for franchising in Africa, adding that there were vast opportunities for growth and success in the Nigerian franchising sector.
He said his brands that started five years ago in Nigeria with just four employees had grown to about 1,500 staff across the country, adding that one of the Domino Pizza outlets in Abuja, Nigeria, rose to the second position among the 12,500 outlets of the brand globally within two and a half years of operations. Another speaker, the chairman of the Centre for Values in Leadership, Professor Pat Utomi, highlighted how franchising can help entrepreneurs address the risk element in business by providing a proven successful model.
When people talk of America as the land of opportunity where dreams come true, Utomi pointed out that of the 2m millionaires in the US, the majority are franchisees. Franchising can offer a genuine path for wealth creation and scale. Utomi reminded us that the most critical factor in franchising is the discipline franchisees must learn in order to successfully run franchises.
We are driven by a genuine belief that franchising offers a viable model to develop SMEs not only in Nigeria, where we have seen proof of concept, but also across Africa.
Emma Esinnah is one of the founders of the Africa Franchise Centre, which launched last year in Nigeria.
Subscribe for full access
You've reached the maximum number of free articles for this month.
Digital Monthly
£7.00 / month
Recieve full unlimited access to our articles, opinions, podcasts and more.
Digital Yearly
£56.00 / year
Recieve full unlimited access to our articles, opinions, podcasts and more.