The financial industry in West Africa, particularly in Nigeria and Ghana, can sleep a lot more easily now than it has been able to do for at least the past four years.
Even weathered veterans of the industry, a class seemingly inured to the frequent ups and down of their calling, describe the immediate past period as 'very challenging' in their customary understated manner, disguising the panic they may have felt lest it led to customers making runs for the banks. But the worst is now over and the smiles are back – albeit bankers in particular are still a little jumpy at the slightest hint of bad news.
African bankers are nothing if not resilient and having survived the storm, plans for (some) expansion are still being hatched. Nigeria, as always, call the shots in the region – and oil prices call the shots on Nigeria.
It was all doom and gloom when oil went down to $25pb in 2016 and the country slipped into recession. Somehow, Africa's biggest economy managed to come out of recession and now, with oil fetching around $65pb, the stranglehold on forex is being loosened, the stock market is positive and most banks, ever so cautiously, have begun lending again. A rising tide lifts all boats and the financial sector in the region, by and large, can look to the rest of 2018 with confidence that better times are just around the corner.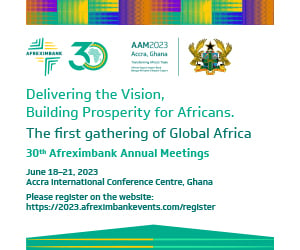 Ghana, also beginning to lean rather heavily on oil and gas revenues, got a nasty scare last year when two of its banks collapsed and there were fears that the contagion would spread. But deft footwork by the Central Bank, the finance ministry and the so-called 'energy bond' nipped any possible trouble in the bud. (Our comprehensive coverage of Ghana's financial sector begins overleaf.)
Elsewhere in Anglophone West Africa, The Gambia is rapidly putting its troubled house in order under President Adama Barrow and there is a new sense of optimism in Liberia following the election victory of the ever-popular George Weah. Having braved some of the worst conditions that could be thrown at it, the West African financial sector can look forward to a period of calm in which to repair, regenerate and grow.
Anver Versi
Subscribe for full access
You've reached the maximum number of free articles for this month.
Digital Monthly
£7.00 / month
Recieve full unlimited access to our articles, opinions, podcasts and more.
Digital Yearly
£56.00 / year
Recieve full unlimited access to our articles, opinions, podcasts and more.