In a bid to augment the business potential of 5G, Ericsson has introduced the world's first 5G NR Radio. Chafic Traboulsi, Head of networks for Ericsson Middle East and Africa explains.
With the first 5G NR standard in place, what can we look forward to in terms of 5G development in the coming months?
The pace at which business use cases are being visualised, conceptualised, and constructed today is quite phenomenal. 5G use cases will include faster and more robust high-speed mobile broadband and video everywhere, a proliferation of connected sensors to support Internet of Things (IoT) implementation, and everything from driverless buses to remote surgery to immersive augmented reality.
We can all agree that 5G is the future. It is estimated that by 2023, there will be more than 9.1bn mobile subscriptions and 1.5bn cellular IoT devices relying on mobile networks worldwide. In order to support this immense demand and the necessary speed of services, operators will continuously strive to improve capacity, quality and functionality of their networks at one end while looking at ubiquitous digital transformation initiatives to deliver innovative services and customer experience on the other end.
In line with this pressing agenda, Ericsson is tirelessly working with partners and operators to address impending market realities. In a bid to augment the business potential of 5G, Ericsson has introduced the world's first 5G NR Radio – featuring 64 transmit and 64 receiving antennas enabling 5G plug-ins for both Massive MIMO and Multi-User MIMO.
We've also added Gigabit LTE and Cloud RAN – new LTE software and hardware solutions that leverage key 5G technology concepts operators can deploy in today's network to improve both performance and efficiency while preparing for largescale 5G adoption. In the coming months, we will see more operators begin trials that will bring essential 5G technology concepts to existing cellular data networks.
In your opinion, which use cases of 5G would be most popular in the MEA market?
Cellular IoT connections in the Middle East and Africa are expected to grow from 35m in 2017 to 159m in 2023 – a CAGR of around 30%. As the world becomes more connected, industries are experiencing an ICT-driven transformation, creating new revenue opportunities for ICT players. Cumulative revenue in the Middle East and Africa is predicted to reach $242bn through 2026.
5G will be an important technology in growing industrial digitalisation, particularly for use cases dependent on ultra-low latency and high reliability. This presents an opportunity for service providers that are ready to explore revenue streams addressing B2B2X industry players (see table).
Even though IoT is still in its infancy throughout many parts of the Middle East and Africa, there are still examples of how it has helped improve livelihood of communities and industries in the region. For instance:
• In Turkey, smart agriculture initiatives have been ongoing since 2011, and similar initiatives are now ongoing in parts of Africa.
• The Saudi Arabian market has been exploring remote monitoring of oil wells and making temporary networks available in cases of disasters.
• In South Africa, Narrowband IoT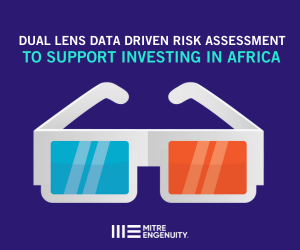 (NB-IoT) technology will serve the region's diverse needs, opening up new revenue streams as a result of industrial digitalisation and improving standards of living in relevant countries.
What's your 5G agenda for the year 2018?
Our primary focus is to put our customers at the centre of everything we do. Today, their priorities are as follows:
Relentless Efficiency: Our priority is to work with our operator customers to accelerate 5G use cases, assist in the smooth transition to 5G, and work along with them to manage capacity growth.
Digital Experience: We will deliver for our partners' automated and cost-effective operations with programmable networks for faster time-to-market and optimise network performance to radically enhance customer experiences.
New Revenue Streams: We will work with operators to innovate and optimise on emerging business opportunities, connectivity services, and platforms to support growth of IoT.
How long would the wait be for the commercialisation of 5G? The big question – when is 5G coming for real?
We don't speculate on this and to be honest, it would difficult to provide a concrete timeframe, as 5G commercialisation will entirely depend on market dynamics and maturities of the ecosystem in general.
However, what is heartening to note is the fact we are not too far off from this reality. According to Ericsson's 5G Readiness Survey published in October 2017, 78% of respondents were involved in 5G trials in 2017 as compared to 32% in 2016.
Furthermore, 28% of respondents expect to deploy 5G in 2018. The survey also revealed that operators have further developed their business strategies for 5G services, looking beyond the consumer segment to foresee opportunities in the enterprise and industrial segments as well.
The top three industry sectors that were highlighted by survey respondents were media and entertainment, automotive, and public transport; but many also ranked healthcare as well as energy and utilities among the most attractive sectors for 5G applications. A clear majority of respondents believe that IoT will play an important role and that third-party collaboration will be essential in this context. 
Subscribe for full access
You've reached the maximum number of free articles for this month.
Digital Monthly
£8.00 / month
Recieve full unlimited access to our articles, opinions, podcasts and more.
Digital Yearly
£70.00 / year
Recieve full unlimited access to our articles, opinions, podcasts and more.