Mobile telecoms providers have long been keen to boost revenues through the provision of more services.
Online video is the obvious way to do this but it requires much faster download speeds. With the physical infrastructure now being put in place, in some markets at least, online video is on the verge of taking off.
Download speeds over most of the continent are too slow to allow for the growth of video on demand (VOD) services. There is no universally recommended download speed threshold for streaming, partly because the type of technology used at every stage of the process has an impact.
However, Netflix recommends a speed of at least 1.5 megabits per second (Mbps) for streaming; 3.0 Mbps for DVD quality video; 5.0 Mbps for HD video and 12 Mbps for 3D video. There is currently nowhere in Africa that would achieve the last of these. However, even connections that fail to achieve these thresholds may allow users to download content rather than stream it.
Data costs are still too high. Using figures from 2016, a World Bank report on the subject revealed that a gigabyte of data was an expensive $14.10 in South Africa, compared to just $2.10 in Cameroon, which offers the cheapest data of the 17 African countries considered by the report. The average African consumer currently has less disposable income but faces higher data costs than their counterparts in other parts of the world. However, this is likely to change in the very near future.
The completion of a string of subsea telecoms cables is connecting Africa to the rest of the world and enabling much faster speeds. Much of the project financing has not come from the private sector but from the African Development Bank and World Bank.
Some governments are now putting terrestrial backbone fibre infrastructure in place, while South Africa and Kenya are leading the way in rolling out fibre to the home (FTTH). These last two layers of infrastructure can be compared to the transmission and distribution grids used to bring electricity to customers in the power sector.
High-speed fibre is also needed for cloud computing. Kevin South, channel manager at South Africa's Seacom, said: "Fibre enables job creation and facilitates innovative thinking, empowering us to run a digital economy that compares to the best in the world. It's key to our country's participation in the global digital era – but we need a progressive mindset to take full advantage of the opportunities." He complained that local councils were still taking too long to approve the laying of new cables.
The government of South Africa is considering the merger of two state-owned telecoms entities: satellite operator Sentech and bandwidth provider Broadband Infraco. The new parastatal would probably be used to create the planned National Broadband Network Company, so the privatisation of either company now looks unlikely.
The final decision will be taken by the cabinet in December but the move seems likely, as Pretoria seeks to boost the proportion of the population with access to mobile broadband to 80% by 2019.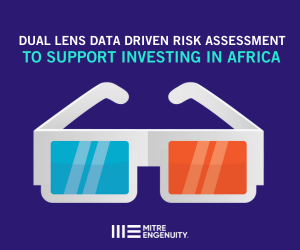 As in almost every market, any government efforts to achieve such goals have to take into account the dominant position of private companies in the sector. The director general of the Department of Telecommunications and Postal Services, Robert Nkuna, said: "We don't want a top-heavy company, but a company that has sharp capacity to aggregate what exists in South Africa so we don't duplicate."
Some analysts have suggested that there is insufficient content to justify massive infrastructural investment but there is little doubt that the content will come. VOD is rapidly becoming the mainstream method of consuming social media, television and films in the industrialised world, so there is no reason to suspect that the situation will be any different in Africa.
Free services, such as YouTube, are likely to drive consumption, while even social media platforms, such as Snapchat and Facebook, are putting more focus on the use of video content.
Content bundles
With the physical infrastructure now being put in place, new video services are being launched to attract customers. In South Africa, both Telkom and Vodacom launched new video data bundles in August that allow customers to access DStv and other over-the-top services. A variety of bundles is available, covering different services, prices and download capacities.
Customers can pay for subscriptions via their mobile phone accounts. Vodacom's managing executive for digital services, Ashraff Paruk, said: "As video on demand services grow in popularity, we will continue to explore additional content partnerships. We have now made it even easier for customers to watch their favourite shows on Showmax and DStv Now by creating specific data bundles."
French firm Orange has offered Netflix to its customers in France for three years and has announced that it will extend it to all other countries under the Orange brand by the end of 2018. This appears to include all the African countries within which it operates, including Cameroon and Democratic Republic of Congo, although faster download speeds enabling streaming are required.
Users need a smartphone in order to use data-intensive services, so the price of smartphones will have a big impact on their ability to access VOD. While the price of iPhones and other high-profile brands remains high, much cheaper, stripped down handsets are now becoming available.
Chinese firm Huawei, which has also financed African subsea cables, sells smartphones in Africa for just $40, while a new South African firm, Onyx Connect, has started selling its low-cost model for $30 using a version of Android, making it the first African smartphone manufacturer.
These prices are fairly typical. Kenya's three main mobile operators all have deals with manufacturers, including Tecno and Kadudu, on smartphones retailing at $30–40. While faster download speeds encourage the purchase of smartphones, so too the proliferation of smartphones puts pressure on operators to upgrade the speed of connection, making the process a virtuous circle.
Neil Ford
Subscribe for full access
You've reached the maximum number of free articles for this month.
Digital Monthly
£7.00 / month
Recieve full unlimited access to our articles, opinions, podcasts and more.
Digital Yearly
£56.00 / year
Recieve full unlimited access to our articles, opinions, podcasts and more.