The 2017 Billboard awards held in the heart of the iconic Las Vegas strip proved to be monumental event for the African entertainment industry.
The glitzy show held in the 20,000-seater T-Mobile Arena featured some of the biggest names in pop music, including Ed Sheeran and Miley Cyrus, who were nervously waiting to see if they would win an award. Nigerian musician WizKid, however, was quietly confident that One Dance, a song he co-wrote with Canadian hip-hop colossus Drake, would win an award. Only a year earlier the song had become the most-streamed track on the digital music player Spotify. 
WizKid's confidence was well placed. He became the first African to win a billboard award, actually winning three in all. To some commentators, the Nigerian star's success was a reflection of the new stature that Africa's entertainment sector is garnering across the world.
"We have seen a lot of collaborations that we wouldn't have seen before and WizKid's collaboration with Drake was a big moment," says Abiola Oke, CEO of OkayAfrica and Okaymusic. "Afrobeats music has created greater awareness and has positioned Africans in a way that hasn't been seen before."
Africa's entertainment sector has seen a boom over the last decade, especially in Nigeria, Kenya, and South Africa, where internet penetration has made huge inroads. The music industry is one of the main drivers of growth in the sector.
Spending on music in South Africa increased year-on-year by 2.7% to R2.2bn ($162m) in 2016, while revenues rose 9% to reach $39m and 5.8% to reach $20m in Nigeria and Kenya respectively. The industry has been shaken up by subscription-based streaming services such as Apple Music and Google Play.
Digital services have also helped spread African music across the globe new markets, according to Oke. "The most glaring contribution that digital has made has been in the area of awareness. So, in music, you've seen an explosion of African music on the global landscape, particularly the Afrobeats genre," he says. "What the digital, and, more specifically, the social media revolution has been able to do has been to empower the audience in a manner which allows them to dictate what they find interesting rather than the big corporations making the determination for the audience."  
Despite the growing popularity of streaming services, the majority of music accessed in Africa is still distributed by caller ring back tones, where callers can download tracks that are played while waiting for a phone to be answered. However, illegal downloads are still pervasive across the continent, and while this practice has been stifled in the West because of streaming services, on the continent, apps like Spotify are not widely used.
"There is room for our own version of Apple in Africa," says Oke. "Before Apple came in most music consumers were downloading whole albums of platforms such as Napster or Limewire, but when Apple came in, it provided a seamless payment integration model in its software which then negated the need to download music illegally.
"Even though we have Apple in Nigeria, there are issues with people being unable to pay for content in the Apple store in local currency."
Mixed levels of growth in film
While the music industry is surging, the film industry is seeing mixed levels of growth. While South Africa is by far the largest consumer of films in the cinema in Africa, with South Africans spending R1.9bn at the box office.
However, the film industry in Africa is dominated by Nigeria, where the country produces around 2,500 'Nollywood' films a year. This makes Nigeria the world's second most prolific filmmaking nation after India, and while box office revenues were only $13m last year, the figure does not reflect the market's size.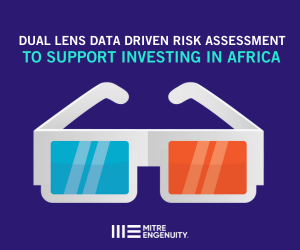 Most Nollywood films are sold as DVDs or on streaming services such as IROKOtv. Box office revenues are further suppressed by the limited number of cinemas and bootlegging.  
"The lack of cinemas in Africa is also a limiting factor in collecting revenue," according to Biola Alabi, Nollywood film producer and founder of production company Biola Alabi Media. "In Nigeria, for example, there are 36 states, with 180m people, but there are only 30 cinemas in the whole country.
"Cinema is a real estate play which requires heavy investment, but I think digital distribution platforms are the future for the industry." Financing films is also an issue because of the associated risks. Many African filmmakers are dissuaded from producing content because of the lack of funding on the continent. 
"Film in any market is a risky venture and the environment is not conducive to incentivise investors," Alabi says. "Also, borrowing capital in Africa is very expensive because of the high interest rates that most banks offer."
Despite this challenge filmmakers continue to churn vast quantities of films and with the growth of video on demand services such as IROKO, this trend is likely to continue.
Quality of TV improves
While films have drawn in large audiences, television continues to draw the largest audiences in Africa. The total number of pay TV subscribers on the continent reached 24m people last year.
South Africa remains by far the largest TV market with total revenues of R41bn in 2016, while Nigeria produced revenues of $810m and Kenya had revenues of $532m. Revenues are from pay TV subscriptions, physical home DVDs, internet video, public licence fees, and advertising.
From the outside, there is persistent criticism of the quality of African programmes both from a technical and creative perspective. However, this criticism is wholly unfair because of the budgets available for African producers, according to Andrew Osayemi, producer of the Nigerian-British show Meet the Adebanjos.
"When we were creating Meet the Adebanjos I learned very quickly that you are limited to what you can do creatively and technically mainly because of costs," he says. "In Africa the television channels don't get the same amount of money that you would earn in the UK or US, therefore the production of the programme can't really be compared. 
"However, the quality of content in Africa has improved significantly, and if you look at Chinese films a few decades ago, they were notorious for being of a lesser quality, but today they are comparable to Western films. So it will take time and investment but Africa will get there."
Taku Dzimwasha
Subscribe for full access
You've reached the maximum number of free articles for this month.
Digital Monthly
£7.00 / month
Recieve full unlimited access to our articles, opinions, podcasts and more.
Digital Yearly
£56.00 / year
Recieve full unlimited access to our articles, opinions, podcasts and more.