In the usually sedate Rift Valley farming town of Kitale, thousands of ecstatic Kenyans crowd into the square, piling into grandstands and climbing rooftops for a glimpse of their presidential pick.
As the crowd surges back and forth, opposition leader Raila Odinga belies his 72 years, bounding to the stage to deliver an energetic stump speech to his massed supporters. Even for a veteran candidate fighting his fourth presidential campaign, and second against incumbent Uhuru Kenyatta, the excitement of Kenya's largest ever democratic exercise is contagious.
But as the arch-rivals again traverse the country in a desperate bid to win over 19m registered voters, vital discussions on Kenya's economic and political direction are being sidelined in favour of a personality-driven contest that risks exploiting traditional fault lines. The parties are campaigning against each other on largely negative terms, according to John Githongo, a veteran Kenyan anti-corruption campaigner and advisory board member at international advocacy organisation One.
"The greatest amount of energy is expended on demonstrating the extent to which their foes are inadequate for political office as a result of their past ostensible failings and inadequacies," he says.
Populist message
Amid the rancour and recrimination of this tense and unpredictable campaign, there are signs that Odinga is honing a populist economic message, positioning himself as a champion of Kenya's downtrodden in contrast to the breezy free-market outlook of the president. In recent weeks, Odinga has slammed the government over a shortage of maize flour amid widespread droughts, hammered home public concerns over the cost of living and talked up the possibility of transformative land reform.
"Kenyatta's Jubilee is the party of incumbency, running a campaign asking people to let them continue with their work – the idea is that they've started these projects and need another term to continue with them. On the other side, Odinga's National Super Alliance (NASA) portray themselves as the more left-wing party, the party of more radical change, further devolution, redistribution of resources and redressing historical land injustices," says Gabrielle Lynch, professor of comparative politics at the University of Warwick.
In response, Kenyatta has repeatedly talked up his economic and infrastructure record – including GDP growth consistently above 5% and the completion of the country's Chinese-funded Nairobi to Mombasa rail line, the first in almost a century.
Without a governing record to defend since leaving office as prime minister in 2013, Odinga has couched his mission in messianic terms, comparing his campaign to Joshua's march to Canaan. For some analysts, the heavy-handed biblical allusions smack of a man short on inspiration. 
"One problem is that Odinga hasn't done anything dramatically new that will make people sit up and say that this is a different type of campaign. There's a sense that NASA has managed to win over new players but in terms of messaging and strategy there doesn't seem to be a huge change except 'it's my turn now'," says Rebekka Rumpel, research assistant at the Chatham House Africa programme.
As the ideologies of both parties take a back seat to heated allegations of impropriety and electoral malfeasance, there are fears that both candidates will discard economic messaging in favour of naked appeals to ethnic solidarity.
Those concerns were heightened in June when Odinga castigated the government over the issue of Maasai land shortages. Meanwhile, Kenyatta's campaign slogan – "We are Together" – has been seen by some as an affirmation of the ethnic alliance between the Kikuyu and Kalenjin communities that underpins his campaign.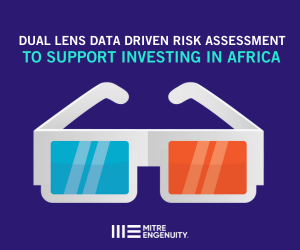 "There's a strong ethnic dimension to the campaign. Jubilee is stronger among the Kikuyu and Kalenjin," says Lynch. "NASA are appealing to communities who regard themselves as historically marginalised and peripheral.
This then has undertones of anti-Kikuyuism but also anti-Kalenjin, and plays on the idea that those communities control the presidency and that it's time for power to pass on to other communities." Nevertheless, electoral rules stipulating a 50% threshold for victory mean that both parties will have to mobilise across ethnic lines to emerge victorious.
For Jubilee, an intense focus on Kikuyu and Kalenjin concerns will not be sufficient given their combined population share of around 34%, says Lynch. Many hope that this will help dampen the ethnic tensions that led to mass electoral violence in 2007, but others remain sceptical.
"Ethnicity is the primary mobiliser behind most voting. This has not changed. One vigorous appeal to ethnic fears is worth 10 manifestos," says Githongo. Against this backdrop, both parties are pouring resources into swing areas – Turkana in the north and Maasailand in the south are both thought to be in contention – while shoring up support in their heartlands.
New voters in Jubilee-leaning Nairobi could prove critical, while Odinga is attempting to capitalise on high-level defections to build support in Narok.  Jubilee are running a sophisticated PR and comms strategy in an attempt to identify and win over new voters, while Odinga hopes that his coalition allies in NASA will bring their support.
Fears of a disputed poll
The possibility of a another knife-edge poll is fraying nerves in both camps. Fears over the credibility of the national poll have been stoked by late reform of the crucial Independent Electoral and Boundaries Commission (IEBC), whose management was only appointed in January. In June, the Court of Appeal ruled that results declared at constituency level are final, in a blow to the IEBC.
The IEBC's credibility has further been called into question by NASA after it awarded a ballot-printing contract to the Dubai-based Al Ghurair Printing and Publishing Company, a firm which local media have linked to the president. There are further concerns around the integrity of the contests for devolved administrations in which moneyed candidates jockey for lucrative positions.
While campaign finance concerns have largely gone unaddressed and advancements in voting technology remain far from decisive, according to Rumpel, analysts believe that several factors point away from a repeat of the deadly aftermath of the 2007 vote, in which some 1,200 are thought to have died. 
Ordinary citizens with memories of that poll remain highly resistant to any return to violence, while security forces are likely to be on high alert for signs of trouble. Nevertheless, the best hope for an uncontested result may lie in a decisive win for either Jubilee or NASA – something that few analysts are willing to take a bet on.  "The ideal result would see one of the two major parties win by a large margin," says Githongo. "A close election increases the chances of a contested result." 
David Thomas
Subscribe for full access
You've reached the maximum number of free articles for this month.
Digital Monthly
£7.00 / month
Recieve full unlimited access to our articles, opinions, podcasts and more.
Digital Yearly
£56.00 / year
Recieve full unlimited access to our articles, opinions, podcasts and more.