New port terminals are being constructed in all corners of the continent at present.
The largest is the new container terminal at Ghana's biggest port, Tema. Construction work began in January that will provide annual handling capacity of 3m TEU, or standard-sized containers, by 2019, making it the biggest container facility in West Africa.
It will be operated by Meridian Port Services (MPS), which is owned by Bolloré Transport & Logistics, APM Terminals and Ghana Ports and Harbours Authority. The entrance channel will be deepened to 19m and a new 1.4km quay will have a draft of 16m, allowing Tema to serve vessels capable of carrying some 18,000 TEU, up from just 5,000 TEU at present. The world's biggest container ships are now capable of carrying 21,000 TEU.
Record infrastructural investment
Total construction costs are estimated at $1.5bn, of which the International Finance Corporation (IFC) is providing $667m and the MPS shareholders $333m, making it the IFC's biggest ever infrastructural investment in sub-Saharan Africa.
At the time the deal was confirmed, in August 2016, IFC CEO Philippe Le Houerou commented: "This investment will have significant ripple effects on trade, economic growth, and job creation, and is an example of how private sector engagement can open doors for transformative improvements in transport infrastructure."
South African transport utility Transnet eventually plans to develop a new container terminal on the site of the old Durban International Airport but the country's economic downturn and lower than expected trade volumes mean that it will be many years before it opens for business. In the meantime, Transnet is focusing on making its existing operations more efficient and effective.
It is deepening several berths at Durban and has also introduced an appointment system for the delivery of containers at the port. Freight forwarders are now given a fixed slot to deliver containers in order to spread activity over the course of the week. It expects to turn all trucks around within 35 minutes under the new system.
Other ports are also seeking to improve efficiency. For instance, the government of Tanzania has instructed customs offices and other state bodies at the Port of Dar es Salaam to start working 24/7 in order to make the most of the port's capacity.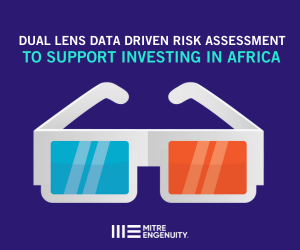 In the longer term, a massive $690m is to be invested in deepening existing berths, constructing new berths, deepening the harbour to allow access for larger vessels and making other improvement. The World Bank agreed in April to lend $305m to the government, easing its access to the remaining funding.
Although the Angolan economy is suffering under the weight of low oil prices, China Road and Bridge Corporation is pressing ahead with the construction of Phase 1 of the Port of Caio after it secured a $710m loan from China's Export-Import Bank. Caio is located in the Angolan enclave of Cabinda, which is located close to mouth of the River Congo. The national sovereign wealth fund, Fundo Soberano de Angola, is to invest $180m in the project in return for a 31% stake.
Luanda hopes that industrial and processing investors will be enticed to set up operations next to the port once it is complete, and also that the investment will end secessionist sentiment in the territory. The deepest berth at the container terminal will be 18m, allowing access to the world's largest vessels, so it seems likely that the port could gain most business as a transhipment port, at least in the first instance.
Enabling trade
Another, smaller, port looks set to expand close to Caio. Despite being one of the most populous countries in Africa, with 78m inhabitants at present, the Democratic Republic of the Congo (DRC) has never had a significant port.
In March, international port operator DP World signed a memorandum of understanding to develop the Port of Banana. The existing port has a depth of just over 5m but the Gulf firm has agreed in principle to build a deepwater port and free trade zone.
This will require a great deal of dredging because although the river is very wide, it is fairly shallow. DP World is also close to securing a 30-year concession to develop a multi-purpose port at Bosaso in the self-declared autonomous state of Puntland in Somalia, committing itself to $336m in investment. In March it signed a 30-year concession to build and operate the port of Berbera in neighbouring Somaliland, with $442m pledged over the lifetime of the concession.
At a ceremony marking commencement of the concession, Sultan Ahmed bin Sulayem, the group chairman and CEO of DP World, said: "This is part of our vision to act as an enabler of trade and to facilitate growth by helping African countries develop their infrastructure… Investment in this natural deepwater port and free zone will act as a catalyst for the growth of the country and the region's economy."
Neil Ford
Subscribe for full access
You've reached the maximum number of free articles for this month.
Digital Monthly
£8.00 / month
Recieve full unlimited access to our articles, opinions, podcasts and more.
Digital Yearly
£70.00 / year
Recieve full unlimited access to our articles, opinions, podcasts and more.