South African hotel and shopping mall operator Tsogo Sun has announced that it may sell up to 36 of its hotels, including Sun1 brand hotels, to the Hospitality Property Fund, in exchange for a bigger stake in the Fund.
Hospitality Property Fund is a property investment fund which invests in hotel and leisure properties. Tsogo Sun CEO Marcel von Aulock said: "The fund is paying for properties from Tsogo with a combination of new shares and debt. We will therefore increase our holding to somewhere between 55-60%."
Von Aulock added: "We are now busy working on putting in the balance of our hotels. It should push this fund up between R10bn ($767m) and R15bn ($1.15bn) worth of assets is where we want to get to."
Tsogo sold ten hotels valued at R1.78bn ($136m) to the Fund last year in exchange for a 50.6% stake in the real estate investor, effectively diversifying its property portfolio beyond the hospitality sector. It also owns Montecasino themed shopping centre and Gold Reef theme park both located in Gauteng Province.
The company is keen to expand the scale of its operations in order to increase their profitability. It expects to complete two new hotels in Cape Town in September, with combined construction costs of R700m ($54m). The SunSquare Cape Town City Bowl and StayEasy Cape Town City Bowl will have more than 500 rooms and give Tsogo over 2,000 rooms in central Cape Town.
Von Aulock said: "We're delighted to have the opportunity to increase our presence in one of the most vibrant cities on the continent. We believe the continued development and rejuvenation of Cape Town's city centre will cater to growing demand for hotel accommodation."
The move by Tsogo Sun comes at a time when hotel developments are increasing across the continent.
Boom time for hotel investment
The rapid expansion in the African hotel sector shows no signs of abating with international and regional hotel chains developing around 365 new hotels with 64,231 rooms in 2016 alone, according to the Nigeria-based tourism advisory group W-Hospitality Group. This is up from 270 hotels and 49,715 rooms built in the previous year.
The surge in hotel development activity is significant because there were just 257,000 rooms on the continent at the end of 2016. Growing intra-African travel for both business and leisure is expected to drive further growth over the coming decade.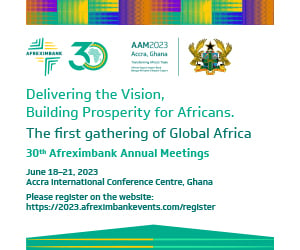 Tourism investment is likely to continue growing rapidly if operators target the mid-range sector. The market has traditionally been divided between small, low cost, independent hotels and big, expensive international chains.
However, the number of investors focusing on the middle ground has begun to pick up. Most recently, India's Sarovar Hotels began the construction of its first ever Hometel outside India, in Nairobi.
The Tetezi Hometel Nairobi, which will have 80 rooms, is owned by local businessman and lawyer, John Mburu, but will carry the Hometel brand. Ajay Bakaya, Sarovar's managing director, said: "Hometel, our mid­-segment brand, delivers profitable hotels to owners.
"There is a growing demand for good value for money hotels across the country and abroad. This is the largest demand segment. We aim cater to these markets with our hotels by offering best value to business and leisure travellers."
Expected to open in 2019, the hotel will given Sarovar 800 rooms in Africa, half of which will be in Kenya, spread over eight hotels. The company announced plans for one of the eight, the Sarovar Premiere Lusaka, on 21 March.
Developed in partnership with the Neelkanth Group, the luxury hotel will have 82 suites, a conference centre, swimming pool and spa. It already operates in Ethiopia, Tanzania and – perhaps surprisingly – South Sudan.
Louvre Hotels Group, which is owned by China's Jin Jiang International Holdings, bought an undisclosed stake in Sarovar Hotels in January from private equity funds Bessemer Venture and New Vernon. Most sources suggest that it purchased a controlling 75% stake in the company.
Founder Anil Madhok said: "The association will help the company expand its wings further local and international capabilities." The deal could give Sarovar the financial muscle to expand its operations in Africa more quickly.
Neil Ford
Subscribe for full access
You've reached the maximum number of free articles for this month.
Digital Monthly
£7.00 / month
Recieve full unlimited access to our articles, opinions, podcasts and more.
Digital Yearly
£56.00 / year
Recieve full unlimited access to our articles, opinions, podcasts and more.