International efforts to tackle climate change are beginning to permeate capital markets more deeply.
In particular, the popularity of green bonds has exploded over the past few years, with Asian, European and to some extent North American governments and corporations completing dozens of issues over the past year alone. Until recently, the African Development Bank (AfDB) was more or less the only enthusiastic supporter on the African continent.
However, governments have begun to identify green bonds as an ideal source of funding in an era when debt financing is becoming more expensive and difficult to secure.
Abuja tests the waters
In December, Nigeria announced plans to issue its first green bond. The government aims to complete the N20bn ($63.1m) issue by the end of the first quarter of 2017.
It appears that Abuja is merely testing the waters, as the money will be used to support a very wide range of areas, including renewable energy schemes, tree-planting projects in the north of the country and an electric vehicle scheme in Abuja. The government hopes to secure the installation of 1,200MW of off-grid generating capacity in the north of the country over the next decade.
Shortly before relinquishing her post to become deputy secretary general of the United Nations, Nigeria's then environment minister Amina Mohammed told Bloomberg: "We are on track to sell the bond in the first quarter, a sovereign, and could have another by the end of the year … The exchequer can't get all the money we need.
"That's why we must leverage these innovative ways to get funds from the international community." The government is trying to increase infrastructural investment in order to stimulate the economy, including through a 20% rise in federal government spending on infrastructure.
The world's first green bond was issued by the European Investment Bank as recently as 2007. According to Bloomberg New Energy Finance, just $2.6bn was raised worldwide through green bonds in 2012 but this figure rocketed to $46bn in 2015 and was forecast to reach to $55.6bn for 2016.
According to Environmental Finance's Green Bond Database, there was $168bn of green bond debt outstanding worldwide at the end of 2016. Most of the money raised has been used to fund renewable energy and energy-efficiency projects.
Research by the European Commission found that most of this money has been raised in the United Kingdom, France and China, but the range of issuers is still growing. On 22nd December, the Export-Import Bank of China (Exim Bank) issued its first green bonds, albeit for just RNB1bn ($144.9m) on this occasion. This is significant given that Exim Bank is a huge investor in Africa. The rate of 3.28% for the five-year bonds is just under the market average.
In some cases they have similar rates of return to mainstream bonds and so can offer the same rewards to investors. It is difficult to prove, but some proponents claim that green bonds can gain a few basis points of cheaper funding on both the primary and secondary markets.
Buyers of green bonds can also use them to support claims of sound environmental and corporate social responsibility strategies. Some bonds have been used to finance research and development, rather than specific projects or companies.
Green bond funds have been set up that could become important buyers of African green issues and could attract strong interest from development finance institutions. The European Commission believes that green bonds reduce the funding bottleneck for renewable energy projects and other environmentally positive forms of investment.
World Bank Group president Jim Yong Kim said: "We need a global financing system that's fit for purpose to factor in climate risks and opportunities. Developing a green bond market is key to mobilising the private capital flows needed to address climate change."
Support from Sweden
At the end of November, the AfDB issued green bonds worth 1.25bn Swedish krona ($140m). It was its fifth green bond issue and third in Swedish krona, and was mainly targeted at Swedish investors. The bond has a low yield of 0.413% and will mature in 66 months, with all money used to finance renewable energy and energy efficiency projects.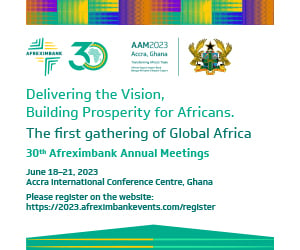 The bond has a low yield of 0.413% and will mature in 66 months, with all money used to finance renewable energy and energy efficiency projects. The AfDB's $500m green bond, which matured in October, was allocated to investors in its entirety.
One of the projects to have benefited from investment by the fund is the Ouarzazate concentrated solar power (CSP) project in Morocco, which will be the biggest CSP scheme in the world when completed, with 2GW of installed generating capacity.
AfDB chief treasury officer Keith Werner commented: "It was great to be back in the [Swedish krona] market for the first time since our inaugural trades in 2014. We had strong support from Swedish investors in our earlier trades and I was gratified to see this was the case once again. This issuance will allow us to continue to fulfil our development mandate in Africa with a focus on sustainability by financing projects with either a climate adaptation or mitigation component on the continent."
The Kenyan government has been in talks with international financial services companies since June regarding its first green bond issue. It plans to draw up its own legislation or regulations on the issue in the near future, both in order to attract investment into Kenya but also in order to position Nairobi as a centre for green investment.
The CEO of the country's Capital Markets Authority, Paul Muthaura, has revealed that tax incentives are likely to be introduced on green bonds along the same lines as those offered on infrastructure bonds. Given that South Africa is the biggest destination for renewable energy investment on the continent, Kenyan officials are also seeking advice from Pretoria.
South Africa was the first African country to issue green bonds, in 2014. The Nairobi Securities Exchange has already suggested that green debt financing will be particularly aimed at securing investment in new geothermal power plants, which are ideal for injecting some stability into generation mixes that are becoming more reliant on solar and wind power.
First Moroccan issue
Morocco's state solar power agency, Masen, issued that country's first green bond in November, announcing the financing at the UN climate change conference (COP22) in Marrakesh. It will help to fund solar power projects in Boujdour, Laayoune and Ouarzazate.
Rabat has set a target of boosting the proportion of renewables in the production mix to 52% by 2030 and makes it clear that it views green bonds as an attractive method of raising at least part of the required funding. The issue, which was under-written by the government, was completed through private placement to Al Barid Bank, Attijariwafa Bank, Caisse Marocaine des Retraites and Société Centrale de Réassurance.
A Masen spokesperson said: "This innovative funding mechanism makes Masen a climate bonds pioneer in Morocco and Africa, while diversifying the company's sources of funds and providing finance for Noor Laayoune and Boujdour." Moreover, in December, Morocco's central bank, Bank Al Maghrib, bought $100m in World Bank three-year green bonds as part of its reserves management strategy.
The governor of Bank Al Maghrib, Abdellatif Jouahri, said: "Having become increasingly aware of the effects of climate change at the COP22 Marrakesh, countries are now specifying how to achieve commitments made in Paris. Bank Al Maghrib's investment in World Bank green bonds has been made in that context."
The money raised is helping to attract part funding for Moroccan energy efficiency and renewables from other organisations. In December, the European Bank for Reconstruction and Development, Agence Française de Développement and the European Investment Bank all announced financing for Moroccan sustainable energy projects.
Growing appeal
Governments and multilateral banks are keen to offer something that is perceived as being more ethical. First it was Islamic bonds, and now green bonds could fit into the same investment space, possibly with an even wider appeal. 
It seems likely that ethical investment more broadly will become increasingly popular over the next few years, as environmental concerns, corporate social responsibility, gender equality and the treatment of animals become more important to investors and consumers.
Neil Ford
Subscribe for full access
You've reached the maximum number of free articles for this month.
Digital Monthly
£8.00 / month
Recieve full unlimited access to our articles, opinions, podcasts and more.
Digital Yearly
£70.00 / year
Recieve full unlimited access to our articles, opinions, podcasts and more.