The Minister for Development Cooperation, Ulla Tørnæs, met with Burkina Faso's Minister of Economy, Finance and Development, Rosine Sori-Coulibaly yesterday. The meeting was the newly appointed minister's first meeting with a foreign minister, thus affirming the special partnership between Burkina Faso and Denmark, which so far has lasted for over 30 years.
"The Minister of Economy, Finance and Developments visit confirms the close cooperation between Denmark and Burkina Faso on development and stability in Burkina Faso and the wider Sahel region. Since the popular uprising in October 2014, Burkina Faso has, despite the fact that the country continues to face challenges, undergone a positive development towards strengthening democracy. It underlines the robustness of the Burkinabe civil society making Burkina Faso a role model for the whole region and the African continent. Denmark will continue its close partnership with Burkina Faso, and work to ensure that the Burkinabe population experience the improvements in their daily lives that their efforts for a democratic transition gave them hope and expectations for", says Ulla Tørnæs.
An important step was taken in April this year when Denmark and Burkina Faso during the visit of the Crown Princess and the Foreign Minister to the country signed a new agreement for development cooperation for the period 2016 – 2020 of 7700 million Danish Kroner in the areas of human rights and stability, water and sanitation, and economic growth in the agricultural sector.
"Democracy in Burkina Faso is important for ensuring stability in the country and in the wider Sahel region. Stability in the wider Sahel region is important for Europe and Denmark. We have many common challenges – particularly irregular migration, organized crime and violent extremism – all of which a democratic and stable Burkina Faso can help find solutions to. Therefore it is very important to me that we continue to support the positive development in Burkina Faso", says Minister for Development Cooperation Ulla Tørnæs after yesterday's meeting.
Background:
Burkina Faso is an important partner for Denmark in West Africa and the Sahel region. Denmark and Burkina Faso have had a close cooperation on development since 1973. Denmark has for many years been one of the main supporters for civil society organisations and democratic forces, which played a significant role in the popular and relatively peaceful uprising in October 2014 against Burkina Faso's former president for 27 years, Blaise Compaoré, and with a persistent pressure had forced a peaceful solution to the crisis that occurred when the president's military forces one month before the planned elections in the fall of 2015 tried to carry out a military coup.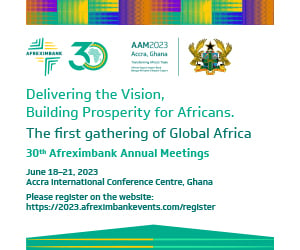 Despite continued challenges, Burkina Faso holds a very positive democratic narrative. After the former President, Blaise Compaoré's 27-year-rule, the popular uprising, and a failed coup attempt in 2015, elections were held in November 2015. President Roch Marc Christian Kaboré was elected with 53.5 percent of the votes, and with a turnout of 60 percent. The election was first and foremost a victory for the civil society and the people who with peaceful means insisted on a democratic regime.
Denmark has long-term development cooperation with Burkina Faso (a total of 770 million Danish Kroner for the period 2016-2020) with a focus on human rights and stability, water and sanitation, and economic growth in the agricultural sector. Moreover, Denmark provides humanitarian assistance to Burkina Faso and carries out regional stabilization efforts.
Distributed by APO on behalf of Embassy of Denmark in Tanzania.
Media files
Download logo
Subscribe for full access
You've reached the maximum number of free articles for this month.
Digital Monthly
£7.00 / month
Recieve full unlimited access to our articles, opinions, podcasts and more.
Digital Yearly
£56.00 / year
Recieve full unlimited access to our articles, opinions, podcasts and more.