Amphibious assault ship USS Wasp (LHD 1) and amphibious dock landing ship USS Whidbey Island (LSD 41) with embarked Marines from the 22nd Marine Expeditionary Unit (MEU) transited the Suez Canal and entered the U.S. 6th Fleet area of operations, Dec. 1.

Travelling through the canal and into the Mediterranean Sea marked a significant milestone for the 4,000 Sailors and Marines of the Wasp Amphibious Ready Group (ARG) as they enter the final stages of their six-month deployment.
Quotes:
"After completing our time in 5th Fleet, the Wasp ARG will now be supporting the maritime security mission in the Mediterranean Sea. This sea lane is vital to our global economy, and it remains secure because of the strong relationships between the navies that operate together here." – Commander, Wasp ARG, Capt. F. Byron Ogden
"Our security team was responsible for making sure that we had a safe transit so we can continue our mission in the Mediterranean. We're fortunate because Wasp's Security Department is augmented by the Marines, who have become a really cohesive part of our team. With both of us on the watch, we have a lot of defensive depth, which is essential during such a long transit." – Senior Chief Petty Officer Albert Spiess, Security Department leading chief petty officer
Quick Facts:
Wasp re-entered U.S. 6th Fleet after having spent over three months supporting Operation Odyssey Lightning (OOL) in Sirte, Libya, with precision airstrikes from 22nd MEU aircraft.
Amphibious transport dock USS San Antonio (LPD 17), the third ship in the Wasp ARG, is currently supporting OOL.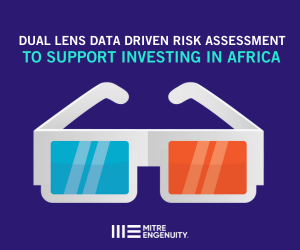 While in the 5th Fleet area of responsibility, Wasp, Whidbey Island, and the 22nd MEU supported theater security cooperation efforts and maritime security operations.
Both ships safely completed the journey north through "The Ditch," as Sailors often refer to the 101-mile-long Suez Canal, in 15 hours.
The canal connects the Mediterranean Sea to the Red Sea, allowing vessels to avoid the approximately 7,000 kilometer trip around the Cape of Good Hope, the southernmost point of Africa.
Wasp and Whidbey Island are deployed as part of the Wasp ARG to the U.S. 6th Fleet area of operations to support maritime security operations and theater security cooperation efforts. Commander, Amphibious Squadron 6 commands the Wasp ARG, which consists of Wasp, Whidbey Island, and San Antonio. The 22nd MEU is currently embarked on the Wasp ARG.
U.S. 6th Fleet, headquartered in Naples, Italy, conducts the full spectrum of joint and naval operations, often in concert with allied, joint, and interagency partners in order to advance U.S. national interests and security and stability in Europe and Africa.
Distributed by APO on behalf of United States Navy.
Media files
Download logo
Subscribe for full access
You've reached the maximum number of free articles for this month.
Digital Monthly
£8.00 / month
Recieve full unlimited access to our articles, opinions, podcasts and more.
Digital Yearly
£70.00 / year
Recieve full unlimited access to our articles, opinions, podcasts and more.