The Ministry of Gender, Labour & Social Development together with UNICEF today released a report making a case for sustained investment in social protection in the country.
"This Investment Case clearly demonstrates that investments in Social Protection bears high returns and improves human development and labour productivity, especially among the poorest and most vulnerable populations," said Hajat Janat Mukwaya, Minister of Gender, Labour and Social Development.
The Investment Case provides evidence that social protection could be a strategic investment to address persistent poverty, vulnerability and inequality which are impediments to Uganda's drive towards a middle income country status. It also shows the positive impact social protection interventions have had on some vulnerable populations in Uganda to-date as well as the great potential it offers to the poorest and most vulnerable across Uganda if further investments in social protection programmes are made.
For example, the Social Assistance Grant for Empowerment (SAGE), a grant scheme rolled out to vulnerable families and senior citizens in 15 districts from 2011-2015, has generated positive impacts on a wide range of outcomes, including:
The number of households eating fewer than two meals per day fell more than twice as rapidly in SAGE districts than in comparable non-SAGE Districts
Primary and secondary school attendance rates rose nearly three times more rapidly in SAGE Districts than in comparable non-SAGE Districts
And the employment rate in SAGE Districts rose nearly fifty percent more rapidly than in non-SAGE Districts
Similarly, micro-simulations of potential social protection programmes targeting different vulnerable groups such as mothers, young children, persons with disabilities and older persons, also show positive outcomes.
In the case of a potential Universal Health Care grant targeting pregnant and lactating women as well as children under the age of 5, projected benefits include a reduced likelihood of maternal and Under-5 mortality and orphan hood, increased cognitive development of young children, and long term economic competitiveness due to improved human capital development.
In the case of potential Child Support Grant benefitting poor children up to two years of age, for every 1 per cent of GDP spent, such a grant is projected to yield a 33 per cent reduction in the poverty gap, representing the most effective programme design of all the micro-simulations.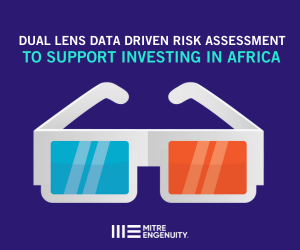 "The evidence is irrefutable, social protection programmes targeting lifecycle risks and vulnerabilities that people face at different stages in life have an extraordinary impact on the health, well-being and future potential of the children that benefit from them," said Mrs. Aida Girma, UNICEF Representative in Uganda.
The Social Protection Investment Case is an important tool in supporting the Government achieve its goal of reducing poverty and vulnerability – including the 55 per cent of children under 5 years of age who live in poverty and experience multiple deprivations – as stated in the Poverty Eradication Action Plan and in the National Development Plan (NDP) II.
The Social Protection Investment Case was supported by DFID, Irish Aid and UNICEF.
Background
The National Social Protection Policy (NSPP) and Programme Plan of Interventions were approved by the Cabinet in November 2015. The Policy is an integral part of the Uganda Vision 2040 which underscores the importance of social protection in addressing risks and vulnerabilities. Social Protection has also been integrated into the country's Second National Development Plan (NDPII) 2015/16-2020/21. In addition, the Sustainable Development Goals/ Agenda 2030 has emphasized social protection as a core function of development policy.
The Government of Uganda under the Ministry of Gender, Labour and Social Development (MoGLSD) has been implementing the Expanding Social Protection Programme since June 2010 and has undertaken the rollout of the Senior Citizens Grant to all districts beginning with 55 by 2020.
The core of the Ugandan social protection system includes direct income support programmes, which provide small but regular transfers to targeted individuals and households and guarantee a minimum level of income security.
Distributed by APO on behalf of UNICEF Uganda.
Media files
Download logo
Subscribe for full access
You've reached the maximum number of free articles for this month.
Digital Monthly
£8.00 / month
Recieve full unlimited access to our articles, opinions, podcasts and more.
Digital Yearly
£70.00 / year
Recieve full unlimited access to our articles, opinions, podcasts and more.