Margaret Owusu grew up in the rural areas around the city of Tema, approx. 25 km from Accra, with hardworking parents and a strong passion for education. Today, her research is improving the lives of the rural population in Ghana.
Partly sponsored by Danida Fellowship Centre (DFC), partly by Toms Group, she was a PhD student at the Faculty of Life Science, of Copenhagen University from 2007 to 2010. Together with a team of other cocoa and agriculture experts from Ghana and Denmark Margaret Owusu's research led to improved fermenting techniques of the raw cocoa beans used for the Toms Ekstra chocolate.
Traditionally, the farmers will extract the beans from the ripe pods and heap them on banana leaves to ferment. With the new technique the farmers spread the beans to dry on wooden trays and stack ten trays on top of each other, which increases efficiency and taste. While the traditional heaping method takes 5-6 days, the 10-tray technique takes 2-3 days, thereby allowing the farmers to produce more and sell at a higher price.
Like Margaret Owusu, more than 20,000 persons from Danida priority countries have been lucky to receive funding from DFC to pursue further studies in Denmark as Danida fellows. DFC, located under Ministry of Foreign Affairs, is implementing more than 1000 fellowships annually and administrates research activities for DKK 230 million per year. The mission is to ensure capacity building of academia in developing countries, developing solutions to local problems and thus improving the lives of the poor and marginalised.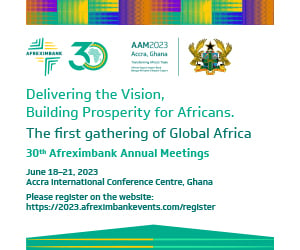 All over the world former Danida fellows take up important positions. They hold jobs were they influence and effect change. In different capacities from doctors and nurses to teachers, professors, judges, government ministers and CEOs they drive development in a broad spectrum of sectors.
Today, Margaret Owusu is Senior Research Scientist and Head of the Food Microbiology and Mushroom Research Division at CSIR-Food Research Institute in Accra. She is also part of Danida Alumni Network, which was launched in May 2016 to ensure further collaboration between former Danida fellows, companies, NGOs and institutions. In November she was announced Alumni of the Month.
Distributed by APO on behalf of Embassy of Denmark in Ghana.
Media files
Download logo
Subscribe for full access
You've reached the maximum number of free articles for this month.
Digital Monthly
£7.00 / month
Recieve full unlimited access to our articles, opinions, podcasts and more.
Digital Yearly
£56.00 / year
Recieve full unlimited access to our articles, opinions, podcasts and more.