A senior United Nations relief official today announced the release of $12 million from the Humanitarian Fund in Central African Republic (CAR) for 26 projects for national and international non-governmental organizations and UN agencies in the sub-Saharan country.
"This second allocation within this year will enable rapid response to meet the urgent and critical humanitarian needs," according to the relief official in the Central African Republic," Fabrizio Hochschild, said in a statement released earlier today by the UN Offie for the Coordination of Humanitarian Affairs (OCHA).
The $12 million will fund projects covering various needs including health, the fight against malnutrition, education, water sanitation and hygiene (WASH), protection and logistics support to restore humanitarian access.
The funds made available will also enable response to the needs of internally displaced persons (IDP), host vulnerable communities and to support the IDP return phase.
Mr. Hochschild stressed the importance of the continued donor support to the country's Humanitarian Fund. "It is through their support that the CAR Humanitarian Fund was able to quickly allocate $1.5 million in August, through its emergency funding mechanism, to support the response plan for the cholera epidemic."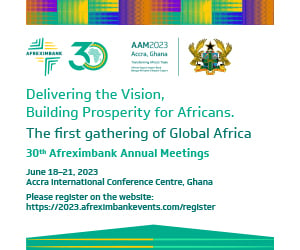 Brussels Donor Conference
A week before the Brussels Donor Conference for the CAR, set for on 17 November and organized in support of efforts towards recovery and peace consolidation, Mr. Hochschild urged the international community to continue supporting humanitarian activities in the African country. "A lot has already been done but big challenges are still ahead of us. We need to continue with the mobilization so that our efforts will not be jeopardized and to ensure early recovery can take over from humanitarian issues."
Also, Hervé Ladsous, the Under-Secretary-General for UN Peacekeeping Operations, recently stressed the importance of the Donor Conference.
In his early October briefing to the UN Security Council on the work of the UN Multidimensional Integrated Stabilization Mission (MINUSCA), he noted that, for the international support needed, the importance of the Brussels conference, for which the country's five-year needs had been assessed and a framework for accountability created, "could not be over-emphasized."
Sustained international engagement had often been lacking in previous crises in the country, leading to relapse into violence. "While the primary responsibility rests with the Central Africans, we must ensure that this mistake is not repeated," he stressed.
Distributed by APO on behalf of United Nations (UN).
Media files
Download logo
Subscribe for full access
You've reached the maximum number of free articles for this month.
Digital Monthly
£7.00 / month
Recieve full unlimited access to our articles, opinions, podcasts and more.
Digital Yearly
£56.00 / year
Recieve full unlimited access to our articles, opinions, podcasts and more.