The 4th EU-South Africa Structured Dialogue Forum on Human Rights took place on Wednesday 9th of November 2016 in Brussels. As Strategic Partners, both parties share a commitment to democracy, human rights, good governance, tolerance and respect for the rule of law. The Strategic Partnership envisages cooperation on the global scene and in international organisations, with the aim of defining a common position and defending the mutual interests of the two parties on global issues. The dialogue was opened by the EUSR for Human Rights, Mr. Stavros Lambrinidis and was co-chaired by Birgitte Markussen, Deputy Managing Director, Africa department, European External Action Service and Ambassador Ebrahim Mohamed Saley, Deputy Director General, Global Governance and Continental Agenda, Department of International Relations and Cooperation of South Africa.
In terms of multilateral issues, both sides discussed country and thematic resolutions, in particular issues related to discrimination against persons based on sexual orientation and gender identity, empowerment of women, Transnational Corporations and other business enterprises, business and human rights, Human Rights Defenders, the right to development and the realisation of economic, social and cultural rights globally, the promotion and protection of children's rights, as well as private military and security companies and defending access to justice and protecting victims. At the domestic level, the discussions focused on the elimination of racism, racial discrimination, xenophobia and related intolerance, as well as policing and human rights.
The EU and South Africa value this Human Rights Dialogue as a platform to listen and understand each other's concerns and positions and to build bridges, particularly on points of disagreement.
Both sides welcomed, as one of the political deliverables of last year's Human Rights Dialogue, the high-level panel event in Geneva that the EU and South Africa organised together with Denmark on "Why we should invest in rehabilitating victims of torture". Both sides agreed to explore ways they could do more together in the future to promote priority issues of common interest and expand cooperation, including follow up to the torture event and on migrant children. Both parties shared information on current developments and discussions on ways to improve the effectiveness and efficiency of the Human Rights Council.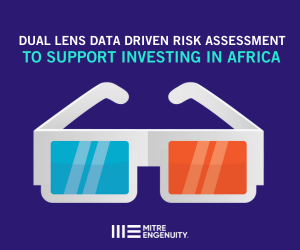 The ICC was raised by the EU. Both parties decided to consult with relevant stakeholders domestically, with a view to convene a dedicated meeting between SA and the EU as soon as possible and before the EU-SA Summit in 2017.
Both parties agreed on the centrality of civil society's contribution to democracy and human rights and agreed to engage CSOs at a mutually agreed future date, as encapsulated in the modalities document of their Human Rights Dialogue.
Distributed by APO on behalf of Republic of South Africa: Department of International Relations and Cooperation.
Media files
Download logo
Subscribe for full access
You've reached the maximum number of free articles for this month.
Digital Monthly
£7.00 / month
Recieve full unlimited access to our articles, opinions, podcasts and more.
Digital Yearly
£56.00 / year
Recieve full unlimited access to our articles, opinions, podcasts and more.