A long-awaited report into government corruption in South Africa has alleged a litany of irregular links between the administration of President Jacob Zuma and the controversial Gupta family and ordered a judge-led inquiry to further investigate potential conflicts of interest.
The 'State of Capture' report, compiled by former Public Protector Thuli Madonsela – an anti-graft ombudswoman – investigated allegations that Zuma and other senior government figures had conducted inappropriate relations with businessmen, including the wealthy Gupta family. The Indian family have interests across mining, computers and media. 
The damning report, investigating whether Zuma and other cabinet members improperly interfered in a relationship between banks and Gupta-owned companies, found that the Cabinet made an "extraordinary and unprecedented step regarding intervention into what appears to be a dispute between a private company co-owned by the President's friends and his son". The report called for the establishment of a judicial inquiry within 30 days, which could further investigate the president's possible conflicts of interest. 
Was the Guptas family directly or indirectly involved in Zuma's Presidency decision making? #StateCaptureReport unclear. Public need ans

— Mlandvo Dlamini (@solodlamini) November 2, 2016
The bombshell report said that the board at Eskom, South Africa's publicly owned electricity utility, was improperly appointed. It found that Eskom operated "solely to the benefit" of Tegeta, a Gupta-owned mining company, and to the detriment of international miner Glencore, when awarding a contract to supply fuel to Arnot Power Station.
The report added that Jacob Zuma and the ANC executive failed to investigate allegations by government figures that the Gupta family offered them ministerial posts in exchange for political favours.
It found that there was no evidence to show that the ANC's executive had ever investigated allegations made by two MPs, Mcebi Jonas, a deputy finance minister, and former ANC MP Vytjie Mentor, that the Guptas had offered them cabinet roles in return for favours. The report suggests the Guptas had improper knowledge of the firing of finance minister Nhlanhla Nene. It also found that ANC MP Desmond Van Rooyen met the Guptas seven times at their Johannesburg mansion prior to his appointment as Nene's successor, a coincidence of "great concern."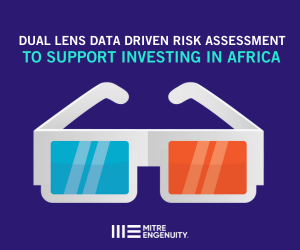 The release of the report is likely to have widespread political implications for Zuma and the African National Congress (ANC), the only party to lead South Africa since the end of apartheid. Zuma, who has been politically weakened by a series of political and personal scandals, is likely to come under renewed pressure from ANC factions to step down ahead of his 2019 compulsory retirement.
#ANC has noted the release of the Public Protector's report into allegations of state capture. #StateCaptureReport

— MyANC (@MYANC) November 2, 2016
The High Court's order to release the report followed Zuma's decision to halt legal action blocking its release. The President's decision to obstruct the report had enraged government and opposition critics, prompting widespread anti-Zuma protests in Pretoria which brought together opposition activists from the Democratic Alliance and the Economic Freedom Fighters.
The release of the report also brings an end to a personal crusade by former Public Protector Thuli Madonsela, who has doggedly pursued allegations of misconduct at the heart of government. Madonsela previously championed an investigation into allegations that Zuma illegally used state funds to upgrade his private estate in Nkandla, Kwa-Zulu Natal. Zuma was ultimately ordered to repay the costs of the upgrade by the country's Constitutional Court.
Nkandla is just one of several prominent scandals to have afflicted Zuma's second term at the helm of Africa's second largest economy. In recent weeks, the president has been under scrutiny over an alleged politically motivated campaign against Pravin Gordhan, his third finance minister in a year. Fraud charges against Gordhan were dropped earlier this week just three weeks after being initiated by prosecuting director Shaun Abrahams.
David Thomas
Subscribe for full access
You've reached the maximum number of free articles for this month.
Digital Monthly
£7.00 / month
Recieve full unlimited access to our articles, opinions, podcasts and more.
Digital Yearly
£56.00 / year
Recieve full unlimited access to our articles, opinions, podcasts and more.