UN High Commissioner for Human Rights Zeid Ra'ad Al Hussein on Tuesday warned that rising ethnic rhetoric, hate speech and incitement to violence against certain ethnic groups in South Sudan is highly dangerous and could result in mass atrocities if not reined in by community and political leaders at the highest levels.
Over the past two weeks, letters with graphic warnings of violence against people from the Equatoria region were left outside the gates of humanitarian organisations in Aweil West, in Northern Bahr el Ghazal state in the north-western part of the country. The letters, purportedly written by individuals from the Dinka community, warned Equatorians to leave or be "eliminated", with threats of violence, mutilation and murder. Certain State officials in the region have also reportedly joined in the hate speech. An Equatorian staff member of a humanitarian organisation was attacked on 16 October in Aweil Town and 92 staff members of humanitarian organisations have been evacuated from Aweil and 12 from Bor.
The threats emerged in reaction to the killing of an unconfirmed number of Dinka civilians travelling to Juba by bus on 8 October, and an attack against another three buses on 10 October. Rumours circulated on social media about the number of civilians killed, calling for revenge attacks against Equatorians.
"Hateful ethnic rhetoric in South Sudan – particularly if it is exploited for political purposes – can have devastating consequences for entire communities, quickly spiralling into a cycle of revenge attacks," High Commissioner Zeid said. "I urge President Salva Kiir and all political and community leaders with influence to urgently and unambiguously condemn the incitement to violence and to take urgent measures to defuse the tensions."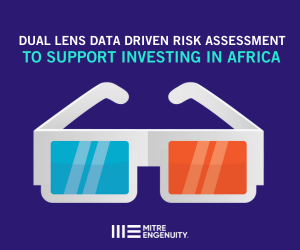 "One important step would be to promptly and transparently investigate the violence of 8 and 10 October, and to hold perpetrators individually criminally responsible," Zeid added. "Those who are behind these terrible threats against Equatorians must also be held to account."
Zeid welcomed the press statement issued by the Acting Governor of Aweil State, in which he called on all citizens to "join the Government in condemnation of these alleged threats directed towards our Equatorian brothers and sisters." But the High Commissioner expressed concern at a statement by President Kiir on 19 October, in which the President said he would personally lead military operations against the armed groups responsible for the killings in the region. The statement has widely been interpreted as ethnically driven.
Distributed by APO on behalf of Office of the UN High Commissioner for Human Rights (OHCHR).
Media files
Download logo
Subscribe for full access
You've reached the maximum number of free articles for this month.
Digital Monthly
£8.00 / month
Recieve full unlimited access to our articles, opinions, podcasts and more.
Digital Yearly
£70.00 / year
Recieve full unlimited access to our articles, opinions, podcasts and more.