EXECUTIVE SUMMARY
This report has been developed collectively with humanitarian partners in the region to inform preparedness and advocacy efforts to mitigate and manage humanitarian risk in the Horn of Africa and Great Lakes region. It presents a four-month trend analysis from June to September 2016 and a humanitarian outlook from October to December 2016. It is the fifth report in the series and updates the previous scenario report which was published in April 2016.
I. HUMANITARIAN TRENDS: JULY – SEPTEMBER 2016
While violent incidents decreased in the last quarter during the rainy season (in keeping with the seasonal nature of protracted crises in the region), conflict continued to pose a significant threat to the safety and security of civilians across the region. In Sudan reduced levels of ground fighting and aerial bombardment were reportedly conducted in the central area of Darfur and in the southern states of South Kordofan and Blue Nile – the 'Two Areas'. In Somalia, while the number of fatalities from conflict reduced in Q3 as compared to Q2, Al Shabaab continued to perpetrate attacks in many parts of the country, as well as against the international presence, with a greater frequency of major attacks in Mogadishu as the country moves closer to elections. Violence in Burundi also dropped significantly in the second quarter of the year, but high tensions and a stalled peace process continued alongside a pattern of large-scale human rights violations. However, in South Sudan, clashes in various locations across the country, including heavy fighting in Wau in June, Juba in July, and hot spots across the Equatorias from July onwards, led to more than double the number of conflict fatalities compared to the previous quarter according to ACLED. This led to a deterioration in the humanitarian and human rights situation, with widespread sexual violence and attacks on aid workers. This has also resulted in an increase in the number of South Sudanese refugees fleeing to neighbouring countries, pushing the total number of South Sudanese refugees to over 1 million. Severe food and nutrition insecurity has now spread beyond the conflict affected areas, with Northern and Western Bar eh Ghazal and Warrap states being of particular concern. In Ethiopia, anti-government protests by the Oromo and Amhara ethnic groups continued with reports of casualties among protesters and security forces. OHCHR has called upon the Ethiopian government to permit the deployment of independent observers into the country to access the human rights situation. In Kenya, tensions around elections to be held in August 2017, which had led to violent protests in the recent past, subsided with the decision of the Joint Parliamentary Select Committee to reform the electoral Commission.
*El Niño's impact continued to be felt in the region despite the persistence of ENSO-neutral conditions since the end of the strong El Niño episode in May 2016. The scale and size of the drought emergency in Ethiopia, where the El Niño has had the greatest impact, still dwarfs the scale of other crises in the region in terms of the number of people in need of humanitarian assistance, now numbering 9.7 million people – a moderate decrease from 10.2 million people in June. The unprecedented humanitarian response by the Government of Ethiopia, supported by the international community, offers some lessons to establish a blue print for future action.
Economic shocks across the Horn of Africa and Great Lakes region continue to primarily affect the most vulnerable and compound humanitarian needs. Last year witnessed a fall in global commodity prices (such as crude oil) and weak global growth, the effects of which are still being felt into 2016. This economic downturn has been exacerbated by the socio-political instability plaguing countries in the East Africa region, as well as by the effects of production losses due to El Niño. The IMF revised the growth projections substantially down for sub-Saharan Africa, reflecting challenging macroeconomic conditions in its largest economies, which are adjusting to lower commodity revenues. In South Sudan, the deteriorating economic situation is compounding the impact of conflict on food insecurity. The year-on-year inflation rate in August 2016 was 730 per cent; the highest in the world.
Due to the convergence of climatic, conflict, and economic shocks, the number of food insecure people in the region facing Crisis and Emergency (IPC 3 and 4) levels, has doubled in the last 12 months from 11.0 million in September 2015 to 23.4 million people today. The worst affected countries are Ethiopia (9.7 million people), South Sudan (4.79 million people), and Sudan (4.42 million people). UNICEF reports a heightened malnutrition situation in the region including an unprecedented nutrition crisis in South Sudan. Six out of the eight IGAD countries in the region (South Sudan, Sudan, Ethiopia, Eritrea, Somalia (IDPs), and parts of Kenya) are on high alert for acute malnutrition. South Sudan, North West Kenya (Turkana, West and East Pokot, Tana River, Garissa, Mandera and Marsabit) and Somalia (in particular IDP sites) have continued to experience a serious nutritional deterioration, whilst in Ethiopia, high numbers of people continue to be admitted for acute malnutrition, although the nutrition situation has slightly improved due to the average to above Belgharvest.
Violence and rising food insecurity in South Sudan and Burundi has resulted in increased population displacement. As of 30 September 2016, the largest refugee outflow for the region was of 1.03 million refugees from South Sudan. The majority of new displaced have fled South Sudan since fresh violence erupted in Juba on 8 July 2016, including over 150,000 people who have crossed into Uganda since early July and approximately 32,000 South Sudanese have arrived into the Gambella region of Ethiopia in recent weeks, seeking assistance and protection. Elsewhere refugees arriving into Sudan from the Greater Bahr El Ghazal region cited severe food and nutrition insecurities as driving factors. In Northern Bahr el Ghazal one in three children aged 6-59 months are believed to be acutely malnourished. The number of Burundian refugees continued to increase exponentially to 301,403 despite reported spontaneous returns of 36,798.3 Political instability and food insecurity are being cited by the refugees as being key reasons in their decision to flee to Tanzania.
***The combination of new emergencies and resurging conflicts has increased the cumulative total number of refugees and asylum seekers in the East, Horn and Great Lakes to 3.6 million refugees, which represents a 13 per cent increase since the beginning of this year. As a result of the recent influx of South Sudanese refugees, Uganda is now the country hosting most refugees in Africa. The region also hosts 955,000 Somaliand 404,105 DR Congo refugees, who live in protracted exile with limited prospect of durable solution without commensurate support from the international community to meet their needs.
The Government of Kenya announced in May that as a result of security, environmental and economic burdens, it would close Dadaab camp, which houses over 284,000 Somalis, by 30 November 2016. This stance seemed to soften on 25 June with a statement by the Tripartite Commission, which informed of a reduction of 150,000 people in the camp by the end of 2016. Since the beginning of voluntary repatriation in 2014, almost 30,000 Somalis have returned – 24,000 of them in 2016. On 29 August however, Jubaland authorities in Somalia, announced the temporary suspension of voluntary returns due to the lack of absorption capacity for the returnees, notably in already densely populated areas, such as Kismayo.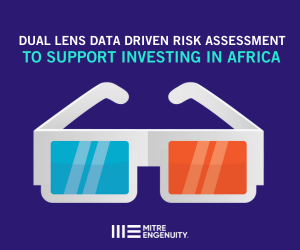 Simultaneous disease outbreaks have affected the region in parallel with the El Niño weather events. Of greatest concern are some 63,2205 suspected cases of cholera and Acute Watery Diarrhea (AWD) across the region in 2016 alone, alongside other diseases, including yellow fever, measles, and chikungunya virus and kala-azar. Spikes in malaria cases have also been reported in Burundi, eastern DRC and in South Sudan, where is the top cause of morbidity in the IDPs and in the non-conflict affected states with 1.3 million cases reported this year. The impact of these outbreaks and the high risk of contagion in the region, particularly given the fluid population movements, requires appropriate interventions on key issues such as vaccination campaigns; scale-up of access to safe water, sanitation and hygiene services; community sensitization including setting a cross-border coordination mechanism; and improving systems of prevention, surveillance, control and treatment of disease. A joint IGAD/UN multi-agency proposal at an estimated cost of $20 million is being finalized to address the cholera and chikungunya virus outbreaks and their risk factors in the Mandera Triangle (Mandera Kenya, Belet Haawo Somalia and Dollo Ado Ethiopia) from September 2016 to September 2018 through immediate, medium and long-term multi-sectoral approaches.
The operating environment in conflict settings continues to deteriorate, especially in South Sudan. Data made available during the reporting period indicated that, in 2015, South Sudan overtook Afghanistan as the country with the highest number of attacks against aid workers. And a new low of depravity was reached at the Terrain Hotel in Juba in July 2016. Violence against personnel and assets has had a tremendous adverse effect on humanitarian operations. In July alone as WFP and FAO warehouses were looted in Juba and several NGOs compounds were looted in Leer, causing millions of dollars worth of damage and loss. The operating environment in Somalia continues to be particularly difficult. In Ethiopia the drought response has experienced a significant slow-down as a consequence these protests. Food dispatches from Government warehouses, which have been operating at 25 per cent capacity for the past few weeks, to Amhara and Oromia were impacted. There has been a degree of normalization over the last few days.
Both the climate induced humanitarian needs and conflict induced displacement continue to be underfunded. As of 30 September, the humanitarian requirements to meet urgent humanitarian needs across the region currently stand at $6.7 billion, of which less than half (48 per cent) is funded. Despite the large numbers of refugees, the Refugee Response Plans (RRPs) are still the most poorly funded humanitarian appeals in the region. The RRPs for South Sudan, Burundi and Yemen together require nearly $1.2 billion, of which only 24 per cent has been funded. The South Sudan Refugee Plan has the lowest funding level at 20 per cent, while the Yemen RRP received 27 per cent by the end of September. The Burundi Regional Refugee Response Plan 2016 is 37 per cent funded. Migration response and climate adaptation funds need to be more effectively deployed to provide durable solutions.
II. REGIONAL OUTLOOK: OCTOBER – DECEMBER 2016
Conflict in protracted settings such as Somalia, parts of Sudan, as well as South Sudan, is expected to intensify during the dry season (November onwards). Tensions related to the state formation and electoral processes in Somalia could further exacerbate pre-existing inter-communal tensions, and lead to further violence. There are also reports that AMISOM intends to launch an offensive against Al Shabaab in Lower Juba before the implementation of the electoral process which could adversely affect the civilian population and further limit humanitarian activities. The situations in Burundi and South Sudan are likely to get worse. In Burundi, the Inter-Burundi Dialogue still excludes many elements of the opposition, lessening the chances of a political resolution in the near future, and despite UN Security Council approval for the deployment of additional police officers to Burundi, the government has not accepted their deployment. In South Sudan, Riek Machar remains outside the country and excluded from power and significant defections are being reported. If the South Sudanese transitional government is unable to support the process of reconciliation it is likely that further violence may break out, causing immense suffering to the civilian population. Continued violence will also greatly impact humanitarian programming and obstruct humanitarian access to people in need with disastrous consequences for the civilian population. The UN Security Council Despite UN Security Council approval for the deployment of additional police officers to Burundi and a 4,000 strong protection force in South Sudan the respective governments have resisted these initiatives so far. Elections in the Democratic Republic of Congo (DRC) will be delayed till December 2018 according to the Corneille Nangaa, head of the country's electoral body.
Tensions around the elections in DRC have already resulted in violence, according to Human Rights Watch, 37 protesters, six police officers, and one Kabila supporter were killed. This has further destabilized the Great Lakes region and resulted in additional population displacement, including across borders. In Kenya, political re-alignments ahead of 2017 elections may create new sources of tension in the country. Tensions in Ethiopia are also of great concern. On 9 October the Government of Ethiopia declared a 6-months State of Emergency.
On-going conflict and ethnically-motivated violence in the East African region continues to be characterized by the deliberate targeting and harm of civilians. Serious international humanitarian and human rights law violations are occurring on a continuous basis. With a lack of accountability mechanisms, there is a risk that alarming reports of sexual violence, such as rape, gang rape and sexual slavery in South Sudan, discovery of new mass graves in Burundi and further violence against protesters in Ethiopia will continue to emerge
The latest climate model from the International Research Institute for Climate and Society (IRI) forecasts reduced La Niña expectations, and suggest near-equal chances for neutral ENSO and weak La Niña conditions through end of 2016. IGAD ICPAC seasonal forecast has predicted normal to below normal rainfall for the period September to December 2016 in the areas historically affected by drought induced La Nina such as 2010/11 and 1988. This will mean additional drought for pastoral, agro-pastoral and seasonal cropping activities as well as flooding. The areas of concern for below average rainfall include pastoral areas of Ethiopia (South-Pastoral regions while the north-eastern pastoral areas are seasonably not expecting rainfall in the forecast period); Kenya (Eastern and Northern areas); Djibouti (northern and coastal areas); Somalia (mainly in Somaliland and Puntland); and Tanzania (northern pastoral and Mount Kilimanjaro areas). Above average rainfall is expected in the western sector which could lead to increase waterlogging, possible flooding and landslides in western parts of Uganda, Ethiopia and Kenya as well as in the vast majority of South Sudan and Sudan (particularly Southern and Eastern Sudan, including Kassala, Red Sea, Kordofans and Nile States). In addition crop and animal diseases and pests, damage to infrastructure, displacement, and post-harvest losses are expected.
If La Niña were to materialize it is likely going to impact regions that have already been negatively affected by El Niño, most likely causing a further deterioration of food security into 2017. The number of people under crisis and emergency (IPC phases 3 & 4) or in need humanitarian assistance is likely to increase from the current 23.4 million people in the first half of 2017 as the rainfall season is consecutively negatively impacted particularly for the areas likely to receive normal to below normal rainfall and yet to recover from El Nino. In addition, food prices look set to continue their rise to record levels in countries that depict poor macroeconomic conditions and areas whose production will be affected by drier than normal conditions in September to December in East African countries, exacerbating food insecurity and malnutrition across the region.
Distributed by APO on behalf of Office for Coordination of Humanitarian Affairs (OCHA).
Media files
Download logo
Subscribe for full access
You've reached the maximum number of free articles for this month.
Digital Monthly
£8.00 / month
Recieve full unlimited access to our articles, opinions, podcasts and more.
Digital Yearly
£70.00 / year
Recieve full unlimited access to our articles, opinions, podcasts and more.