Sound bookkeeping is essential for a business's financial well-being, which is why cloud accounting solutions have an invaluable role to play in helping Nigerian entrepreneurs to grow their businesses.
That's the word from Nikki Summers, Director, Sage One in East and West Africa, which is sponsoring and presenting at the BusinessDay SME Market Access Forum in Lagos, Nigeria. Summers says that Nigeria's 37 million Small & Medium Businesses (APO.af/qjmnWw) need to keep accurate records to meet the needs of tax authorities as well as to keep track of trends within their own businesses.
They also need to automate processes like issuing quotes and invoices so that they can save costs, present a professional face to customers and free up time for tasks that add value to the business. "As a business owner, you need to focus on things that really give you a competitive edge, like innovation and customer service. You can't afford to waste time worrying about your books. That's where affordable online accounting solutions such as Sage One come in – they make accounting easy for non-accountants," Summers adds.
"Cloud solutions give you and your employees fast, secure access to their small business accounting from anywhere at any time, so you can control your business from the palm of your hand. You can connect your accountant and other people in your business with real-time and intuitive information. Up-to-the minute reporting also means you always know exactly how the business is performing and means you can make educated decisions based on that insight".
A changing world
While at some point in time, these benefits may have been seen as mere conveniences and 'nice to haves'; they've become increasingly important as entrepreneurs respond to more demanding customers, tougher regulation and growing economic pressure, notes Summers. Cloud accounting solutions make compliance and admin easier so that you can focus on what really matters – growing your business and meeting customer expectations.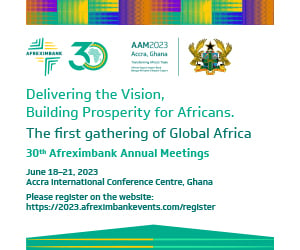 Some of the benefits of using online accounting software include the following:
Access to financial information wherever you are: Your employees and accountant can access financial information anywhere, from a notebook or a mobile app. That means you can sign off invoices or look up information even if you are not at your desk.
Simple access to world-class software: You don't even need to worry about installing software on your PCs, updating to new releases or backing up data. You simply access the software through an app or a web browser – the service provider takes care of updates, backups and security.
Affordability: Rather than paying upfront for your solution, you pay a small monthly fee to use it. That means that you don't need to spend your capital on software licences. What's more, you probably won't need help from an IT guy to install and manage the software, which will save you money.
Real time financial information: A robust online accounting solution will give you and your business up-to-date and current financial information. This will enable you to see at a glance how well your business is performing and if there are any worrying financial trends.
Localised solutions: Nikki Summers says that you should seek out cloud software that is localised for the needs of the Nigerian market. Your accounting software should enable you to do your tax calculations with a push of a button, saving you time, stress and helping you to stay on the right side of the tax authorities.
"Moving to the cloud is an opportunity to transform your business and succeed in Nigeria's competitive economy," concludes Summers. "By automating business process, you can keep costs low, become better at managing cash flow and streamline compliance."
Distributed by APO on behalf of Sage.
Media Contact:
Idea Engineers (PR agency for Sage)
Thuli Lamani
Tel: +27 (0)11 803 0030
Mobile: +27 (0)83 716 2572
[email protected]
Del-Mari Roberts
Tel: +27 (0)11 803 0030
Mobile: +27 (0)72 5958 053
[email protected]
About Sage:
Sage (www.Sage.com) is the market leader for integrated accounting, payroll, and payment systems, supporting the ambition of the world's entrepreneurs. Sage began as a small business in the U.K. 30 years ago, and over 13,000 colleagues now support millions of entrepreneurs across 23 countries as they power the global economy. We reinvent and simplify business accounting through brilliant technology, working with a thriving community of entrepreneurs, business owners, tradespeople, accountants, partners, and developers. And as a FTSE 100 business, we are active in supporting our local communities and invest in making a real difference through the philanthropy of the Sage Foundation.
Sage – the market leader for integrated accounting, payroll, and payment systems, supporting the ambition of the world's entrepreneurs. For more information, visit www.Sage.com.
Subscribe for full access
You've reached the maximum number of free articles for this month.
Digital Monthly
£7.00 / month
Recieve full unlimited access to our articles, opinions, podcasts and more.
Digital Yearly
£56.00 / year
Recieve full unlimited access to our articles, opinions, podcasts and more.