The Brexit vote has ushered in a new era of uncertainty for African economies due to forecast declines in investment and development assistance, as well as trade. But there may be an upside for Africa to the UK's historic decision to leave the European Union.
A key issue in the referendum was the UK's ability to independently negotiate trade agreements without having to conform to EU rules and regulations. The vote opens up the possibility of competition between the EU and the UK for African partnerships. Some have also argued that the Commonwealth (a grouping of former British colonies that includes Canada and Australia) could take on renewed significance as a trading bloc. This could bring benefits, but it could pose a number of challenges.
For one, the EU's bilateral trade policy – Economic Partnership Agreements (EPAs) – between the EU and Africa, include the Most Favoured Nation Clause (MFN). This prevents either party from granting a third party (the UK for example) more favourable tariff treatment. It means that any preferences afforded to the UK over and above those laid out in the EPA would need to be extended to the EU.
Another challenge is that African regional integration might suffer from a return to the Commonwealth framework for trade. The Commonwealth not only excludes nearly all of Francophone Africa but cuts across seven of the eight regional economic communities (RECs) recognised by the African Union. These already have a worryingly high overlap in membership, with only 12 out of 54 countries belonging exclusively to one REC.
Adding the Commonwealth to this already complex web of RECs may lead to increased competition for resources as well as fragmentation of markets. This consequently reduces the ability of RECs to pursue coherent integration programmes and complicates their relationships with partners outside the continent.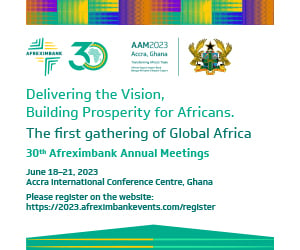 However, the Continental Free Trade Area, set to be concluded in 2017, could ease these integration concerns. This potential $3 trillion market will remove trade barriers for more than a billion people and is "a grand opportunity for Africa to reshape its relations with the UK and the rest of the world", according to Dr Calestous Juma, professor of the practice of international development at Harvard's Kennedy School of Government.
Despite these limitations the silver lining is that Brexit could also be a unique opportunity to "take advantage of Britain's relative urgency to secure new economic relations … and for African countries to gain more favourable trading terms", according to Elliot Kratt, an analyst with the Economist Intelligence Unit. This will require a combined African effort to work closely with the EU and the UK in negotiations. If such unity can be achieved, the post-Brexit reality may turn out to be a positive one for Africa.
Uzo Madu is an EU-Africa policy analyst and founder of What's in it for Africa.
Subscribe for full access
You've reached the maximum number of free articles for this month.
Digital Monthly
£7.00 / month
Recieve full unlimited access to our articles, opinions, podcasts and more.
Digital Yearly
£56.00 / year
Recieve full unlimited access to our articles, opinions, podcasts and more.