Whether scrabbling around for litter outside State House or promising a purge of corrupt government officials, President John Magafuli of Tanzania has gained plaudits for displaying a popular touch uncommon among his country's political elite.
But in proceeding with flawed elections in Zanzibar – the semi-autonomous Indian Ocean island that has long pushed against mainland control – Magafuli proved just as flat footed as his predecessors.
The decision to proceed with the vote – after the results of the island's October election were controversially annulled by the local electoral commission – has cost the president more than the goodwill of Zanzibaris. In March, the Millennium Challenge Corporation (MCC), an independent US government aid agency, cancelled a $472m power project planned in Tanzania, hitting out at a contentious Cybercrimes Act and Zanzibari elections that were "neither inclusive nor representative."
Stringent standards  
For the MCC, the decision to openly challenge Tanzania – a darling of the aid community – stands out as a high-profile test case for its unique modus operandi. Established by Congress in 2004, the MCC only operates in countries which apply stringent democratic and anti-corruption measures. Speaking to African Business at the AfDB annual meetings in Lusaka, Zambia, deputy chief executive officer Nancy Lee said that Tanzania fell short of those standards.   
"The Tanzanian authorities understood our concerns, and they chose not to take steps that would have created a more representative result in the Zanzibar elections. If all parties don't have an opportunity to compete in elections and there isn't confidence that the results of those elections actually reflect voters' views, that's in pretty serious conflict with the point of democracy … so our board took the decision to suspend the development of the compact."
Given the intimate relations previously enjoyed between Tanzania and the US donor community, it was a decision which surprised many. Tanzania was the second-largest recipient of US aid in Africa from 1990 to 2010, according to the Center for Strategic and International Studies, with support averaging $545m per year since then.
Yet given its unusual mandate, the MCC has grown used to making difficult decisions in a continent where visible, longstanding progress on democracy and governance can be hard to come by. Nevertheless, Lee insists that the strict methodology does not undermine its ability to work in Africa.
"We are broadly and deeply engaged in Africa. It's actually the largest share of our portfolio at about 65%. So we're very committed to working here, and we do find countries that pass our scorecards and meet our standards for eligibility," she says.
Keeping to the scorecard
That scorecard – a checklist of 20 policy indicators – sits at the heart of the MCC's model for disbursing funds. In order to be eligible for one of the MCC's five-year compacts a country must pass half of the scorecard indicators alongside two compulsory hurdles – control of corruption and ensuring democratic rights. Centred around the main themes of Economic Freedom, Governing Justly and Investing in People, the scorecard offers an insight into the kind of reforms that Washington is keen to promote in Africa and beyond.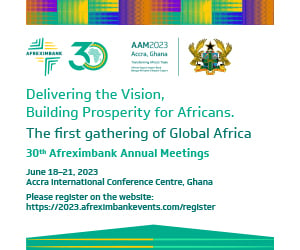 "An absolutely founding principle of our agency was that aid is better used when the ground is fertile, when the country is investing our resources in the right direction and trying to create the right investment climate so that they will be eligible for private investors," explains Lee.
Yet in a continent increasingly used to the no-strings largesse of China, which provided some $95bn in aid and official financing from 2000 to 2013 according to AidData, the MCC's insistence on conditionality might strike some as outdated. Worse, it may be construed as high-handed in an era when economically assertive African countries are less prepared than ever to take lessons from the Washington playbook. For Lee, far from being viewed as a tool of US policy, the MCC's reliance on third-party data from organisations including the IMF and UNESCO means that it is seen as an unbiased and credible development partner.
"It's multidimensional, balanced in the things it's trying to measure, and uses third-party data – it's not a politicised scorecard. It isn't viewed as a US government creation that defines what good governance is … so we don't get the criticism that this is an unfair standard."
African countries appear keen to work with the organisation. The MCC has worked in 15 African countries over the 12-year lifetime of the organisation, with some qualifying for a second compact. But if there is one complaint on behalf of recipient countries, says Lee, it's that some feel that policy progress they've made has not been reflected in the scorecard.
"There is concern on the part of countries that they are taking steps and they aren't reflected in the scorecard because there is a lag in the data. So we do get a lot of interest from countries in ensuring progress is getting reflected."
One option for countries which fall short of qualifying for a full compact is the "Threshold Program" – designed for countries deemed to be making progress. Among previous signatories to the programme, usually no more than $30m, are Rwanda and Kenya.  
Even for those who ascend from Threshold status, the costs of backsliding are clear. Continuing support, says Lee, cannot be taken for granted. Perhaps most surprising about the suspension of Tanzania's programme is the degree of cooperation previously sustained with the MCC – the country had been through a Threshold Program and successfully navigated a first compact.
But while Tanzania's suspension shows that aid organisations continue to yield significant influence on the continent, the affair also reveals the difficulties of insisting on aid conditionality in Africa today. With no suggestion that other US aid agencies will scrap projects the MCC is left alone among donors – sticking to its principles but hoping for a highly unlikely third re-run of the Zanzibari elections.
"The goal is free and fair representative elections. The fact that they annulled elections which were free and fair created a fundamental problem. We're not going to define the next step, but that's the problem that has to be fixed."
David Thomas
Subscribe for full access
You've reached the maximum number of free articles for this month.
Digital Monthly
£7.00 / month
Recieve full unlimited access to our articles, opinions, podcasts and more.
Digital Yearly
£56.00 / year
Recieve full unlimited access to our articles, opinions, podcasts and more.