As reported in the May issue of 'African Business', it is universally acknowledged that the capacity supply shortages in the power sector throughout Africa will take a very long time to resolve. While there are many medium to long term initiatives underway, there is a continuous need from both industry and communities for a reliable power supply to help deliver consistent output in strategic manufacturing sectors or to enhance the quality of the everyday lives and support the businesses of local people. So what are the options?
One way is to become self-sufficient and invest in an independent local power plant – but who can help source one with complete peace of mind for the promoter on lead time, reliability and cost effectiveness?
UK-based Indassol has proved itself on a global stage for sourcing, decommissioning, relocating and commissioning power plants and currently can offer a GE Frame 6B gas turbine on a similar turnkey basis. This 42 megawatt power plant can produce sufficient power for a town of around 40,000 homes, a small industrial estate or a large industrial plant, such as a mine or an oil refinery.
Through a network of approved strategic partners, Indassol can provide:
• Machinery and equipment
• Dismantling and packing services
• Inland, air and sea transportation
• Re-installation and commissioning
• Long-term service agreements.
An exceptional opportunity
This GE Frame 6B gas turbine is from a major industrial plant just outside Paris. This is an exceptional opportunity as it has recently had a major inspection and €3 million overhaul. Its total running time has been only 42,973 hours, with 311 starts.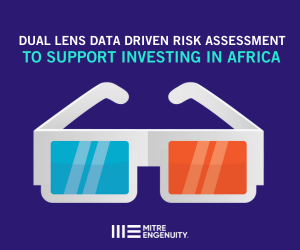 It also offers a major price advantage – costing around 25% of the typical price of buying a new gas turbine.
Need power as soon as possible? Buying used equipment has even more advantages. In the time it takes to order and receive a new gas turbine – 12 to 18 months – the experts at Indassol would expect to dismantle, ship and install this GE Frame 6B in a suitably prepared new location.
To find out more about the exceptional value of this power plant, and about the support services available, visit http://frame6b.indassol.com, call Indassol on + 44 (0) 20 3206 1208 or email [email protected]
Subscribe for full access
You've reached the maximum number of free articles for this month.
Digital Monthly
£7.00 / month
Recieve full unlimited access to our articles, opinions, podcasts and more.
Digital Yearly
£56.00 / year
Recieve full unlimited access to our articles, opinions, podcasts and more.