RES4MED: Renewable Energy Solutions for the Mediterranean, the network of international leaders to deploy renewable energy in the Mediterranean
ENERRAY  S.p.A joins RES4MED (Renewable Energy Solutions for the Mediterranean ) as Ordinary Member.
RES4MED is a non-profit Association established in 2012 as a network of utilities, industries, agencies, technical service providers, research institutes and academia engaged in promoting clean energy solutions in the Southern and Eastern Mediterranean Countries. Its mission is to support the deployment of renewable energy – both large scale and distributed energy – and energy efficiency solutions and their integration in the local and regional markets.
ENERRAY will strengthen RES4MED's mission, proposing renewable energy and energy efficiency solutions to meet local needs.
ENERRAY's strong know-how and association with a major industrial Group confirms its International role as a reliable technological partner from a project's bankability perspective. The Company's experience enables it to provide its customers with a high quality service, who can then rely on a long-lasting PV system with a guaranteed and verifiable performance. ENERRAY is able to provide support starting from the preliminary and feasibility phases. Its skilled and qualified staff is able to find the best technical solutions and achieve the highest performance, highlighting the economic and financial aspects which optimize the project. ENERRAY carefully selects each component on the global market, ensuring the best quality, reliability and costs ratio. Sound partnerships have been drawn up with leading PV component suppliers to provide its customers with the best supply conditions for PV modules, inverters, support structures and transformers.
Enerray at RES4MED Conference
New solutions for clean energy development and deployment in MENA Area (Middle-East and North Africa) and  Africa
May 19th 2016 – Strengthen infrastructure and energy investment to accelerate the development of Africa: these are some of the RES4MED' annual conference objectives that took place in Rome on May 19th. The international network involving companies, technology providers, companies' consulting and academia has the aim of supporting the spread of renewable energies in the Mediterranean and to find energy-efficient solutions to meet local energy needs. Some of the most important international experts on renewable energy gathered in Rome at the Enel Auditorium in Viale Regina Margherita, during the Conference: "Enhancing Investments for Clean Tech Solutions, beyond MENA towards Africa: challenges and opportunities" , organized by RES4MED under the patronage of the Italian Ministry of Foreign Affairs and International Cooperation, to discuss opportunities and challenges of energy investments in sub-Saharan African countries, in order to "export" the successful Euro-Mediterranean cooperation experience. Since late last year, RES4MED decided to expand the geographical ambit of the association to Africa Sub-Saharan Africa in the light of the enormous potential and opportunity growth for the sector of renewable energies.
Enerray SPA, the worldwide leader in the design, development and management of medium and large photovoltaic plants, participated at the conference: Mr Michele Scandellari, Enerray's CEO was one of the key speakers.  Describing the actual and future scenarios, he indicated that, currently, the Sub Saharan Africa counts almost 600 million people have no access to electricity. By 2040 it will consume about 1,600 TWh, four times the amount of energy used in 2010 by India and Latin America together. To reach the level of output required, are therefore needed 490 billion dollars of investment in the productive capacity of the area and we have to add $ 345 billion for transmission and distribution networks. Right now, the use of solar energy, however, could provide electricity at a cost even less than 15US¢/kWh assuring a long-term costs. But many African countries are still dependent to traditional resources, which costs more than 25US¢/kWh being dependent to the volatility of oil prices.
Mr Scandellari also added that with more solar resources than anywhere else in the world and an economy in fast evolution, the African market is now mature to enable renewable energy become fully part of the local strategies. To speed up market development, capital-intensive investments in low-carbon energy tend not to be prioritized when competing with needs that are more urgent. On the other hand, governments in wealthy countries, pension funds and sovereign funds should look at renewable infrastructure assets in emerging markets as an opportunity to attract higher returns than they can get in mature markets while at the same time enabling the low-carbon transformation.
Enerray is working in order to be one of the main Companies enabling this "clean development" and working as entrepreneurs, working with the buyers and convincing them with huge investments, taking advantage of steadily growing economies in the Sub Saharan Africa.
New perspectives, new ideas, all for a new, clean and long-life development in Africa.
RES4MED towards Africa: a new strategic project. Enerray will be a main actor.
Why a new project for Africa
At the end of 2015, RES4MED members decided to broaden the geographic scope of the Association towards sub-Saharan Africa in light of the huge potentials and growth opportunities for Africa's renewable energy sector, in order to "export" the successful Euro-Mediterranean cooperation towards the needs of the whole continent.
The strong commitment of RES4MED is officially confirmed by the strategic project RES4Africa, a new initiative aiming at extending our relations with all African countries to be implemented starting from the consolidated position acquired in the MENA region where RES4MED started relevant partnerships and joint initiatives aimed at cooperating in specific fields and that now could stimulate further common programs involving African areas.
The energy context in Africa
When addressing the challenge of sustainable energy strategies in Sub-Saharan region and the role of renewable sources, it is important to understand the dimensions of the problem and the situation of the current resource availability.
Africa is rich in resources but poor in energy supply. Energy demand in Sub Saharan Africa has grown by 45% from 2000, but it accounts for only 4% of the world total, even if Africa accounts for 13% of the global population. This amount of energy is hardly enough to cover the daily basic need at household level and not certainly targeted to meet community service needs or productive uses of energy in the industrial or agricultural sector.
Given this context, private sector and foreign investors will play a pivotal role to increase investments, competitiveness and innovation in energy infrastructure, to properly fill the gap cooperating with local communities and stakeholders.
To match the demand of energy supply the IEA estimates that an investment in energy supply of some 110 billion $ per year is required, therefore an overall amount of 3 trillion $ investments up to 2040 will be necessary.
Capitals will flow to Africa, thanks also to the attention on climate and energy in Africa following COP21 in Paris: The World Bank Africa climate plan estimates that $16.1 billion could be raised by 2020.
In an optimist vision, is it possible to transform the 21st century in "A CENTURY FOR AFRICA!".
Three actions with more general governance reforms could boost the sub-Saharan economy by 30% in 2040, an extra decade's worth of growth in per-capita incomes:
an additional $450 billion in power sector investment, reducing power outages byhalf and achieving universal electricity access in urban areas.
deeper regional co-operation and integration, facilitating new large-scale generation and transmission projects and enabling a further expansion in cross-border trade.
better management of resources and revenues, adopting robust and transparent processes that allow for more effective use of oil and gas revenues (today only one third of investment in energy sources goes to African consumers!).
Renewables as a key solution
RE technologies are currently the cheapest solutions for grid extension in case of centralized grid supply with good renewable resources as well as for off-grid and mini-grid electrification in remote areas.  A number of African countries are setting up feed-in tariff and auctions to introduce RES in the energy mix and new capacity in the short term. Renewable sources are locally available and can play a key role in covering future electricity demand in a self-sufficiently way, contributing to the development of the local economy. Cost declines for renewables, and the overall transition will cost less than half of current spending on fossil fuels, and generate health, environmental and climate-related savings. The resulting energy mix could create both a local manufacturing industry and new jobs, while limiting global temperature rise.
The power sector has not only problems in terms of access, but also on quality and reliability: about 600 million people in sub-Saharan Africa live without access to electricity, and from the production side, severe and frequent power shortages are threatening the development of the agriculture and industrial sector. For the transmission and distribution side, the losses in poorly maintained networks are often twice the world average and contribute to increase the overall primary energy used in the country, reducing efficiency of transformation.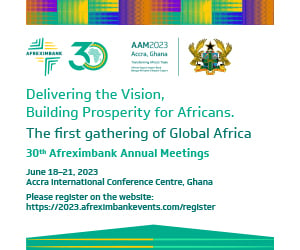 It is important to be aware of different and innovative business models (mini‐grids, urban and sub‐urban development, access to energy etc.) and opportunities for technology and commercial partnerships along the entire value chain. In line with this, a comprehensive approach has been proposed where the technological solution is studied with an associated business model (bottom up process) and the financial mechanism (including private‐public partnership) that is needed to cover upfront expenses.
In order to speed up the progress, all interventions must take in consideration the potentiality of human capital and the development of its capacity to maximize the contributions of technology, finance and policy. In strengthening the role of people throughout the entire value chain, from production to users, capacity building and training activities become essential components of any successful project.
Assuring energy security and access to energy is a great challenge a great opportunity: a clean and efficient energy sector is an essential requirement for sustainable development in both Africa and Europe.
Barriers and acceleration factors
With more solar resources than anywhere else in the world, with steadily growing economies, and with massive shortages of power, the markets in Africa are almost ready to start. But Africa needs solar entrepreneurs that can convince the buyers and it needs the type of aggressive green investment that took place in the 1990s in Europe. Enerray would like to be the ones. Power sectors must change too to allow new segments of the population to profit from and participate in electricity production. This is the promising future of solar in Africa. There is evidence of a transition towards more market-based diffusion and private-sector involvement for PV systems for private consumers, institutions and villages.
Importance of Financial tools
Investors developing private solar projects in Africa are often deterred by a variety of obstacles, including the unique features and structures of the different markets, high transaction costs, heavily negotiated agreements, and high perceived risk and cost of capital
The main challenge facing developing nations is the competition for scarce funds and government guarantees. Therefore, capital-intensive investments in low-carbon energy tend not to be prioritized when competing with needs that are more urgent. On the other hand, governments in wealthy countries, pension funds and sovereign funds should look at renewable infrastructure assets in emerging markets as an opportunity to attract higher returns than they can get in mature markets while at the same time enabling the low-carbon transformation.
6.The OFF Grid & Hybrid market
In regions like rural Africa, where the power grid is lacking, an entirely new strategy has had to be developed. Off-grid renewable energy systems are directly needed to connect this vast number of people with a source of electricity. What has changed is that new renewable solutions are cheaper, cleaner and better to produce electricity without reliance on imported/transported fuels. Due to this development, off-grid renewable energy systems are now seen as a potential replacements for both traditional diesel-based off-grid systems and for existing grid systems. Off-grid solar products and services markets are achieving larger scale. The latest Bloomberg energy Finance report about Off grid market talks about a fourfold increase by 2020, from 25 million households up to 100 million, with a sales growth at 34% reaching 3.1 billion of sales value.
General guidelines for African Market
Even if Africa region has its unique features, there are some "winning" factors that can be brought into Africa in order to accelerate the market development. From a financial point of view, the inclusion of dedicated financing facilities is surely a way to enhance the market growth. For example, Scaling Solar initiative by IFC aims to create a viable market for private solar power projects in Africa. Another important factor regards the general legal framework. It's quite difficult to develop a business sector as Energy without a real market liberalization, and clear, consistent, and transparent Regulations. As well as attractive PPA values according to the real local market conditions and harmonized and proper remunerations schemes. In terms of policies and guidelines, renewables should become fully part of the national strategies, fixing long-term targets to achieve. I would finally add the importance of the existing infrastructures, especially the electricity distribution grid, and, finally, a strong commitment to fight corruption in order to encourage fair bidding conditions for competitive tenders for PPAs.
The first international RES4Africa event will be the RES4Africa Day in Kenya scheduled on Oct 26th-27th 2016.
Enerray invited as an authoritative speaker at the Second Stakeholder Forum of the African-EU Energy Partnership
The Second Stakeholder Forum of the Africa-EU Energy Partnership (AEEP) took place from 16-17 May 2016 at the Politecnico di Milano (POLIMI) in Milan, Italy. Held every three years as a high-level event, the Stakeholder Forum is one of the strategic dialogue events organized by the AEEP. The Milan Forum was jointly organized by the AEEP, the Italian Government, the African Union Commission (AUC) and the European Commission, and focused on how to advance renewable energy innovation, capacity building and investment, under the overall theme 'Business and Science: Leading the Way to Sustainable Energy.'
The Forum brought together more than 500 participants, including African and European Ministers, Commissioners and senior officials from the African Union (AU) and European Union (EU), and other high-level participants representing policy-makers, regional institutions, international organizations, the banking and finance industry, the private sector, academia, civil society, and the media. Discussions during the Forum were held in plenary and in specially structured panels exploring progress towards achieving the AEEP's 2020 Targets. These targets aim to: provide an additional 100 million Africans with access to sustainable energy services; double the number of electricity interconnection between African countries, and increase gas consumption and exports in order to enhance energy security; raise the proportion of renewable energy in the energy mix through, amongst others, generating at least 15,500 megawatts (MW) of new hydro, wind and solar power; and increase energy efficiency across all sectors.
The discussions also provided an opportunity to explore the role of energy in countries' implementation of the 2030 Agenda on Sustainable Development and the Paris Agreement on climate change, with a focus on Sustainable Development Goals (SDGs) 7 (affordable and clean energy), 13 (climate action) and 11 (sustainable cities and communities). On the sidelines of the discussions, participants met in targeted networking, business matchmaking and media events, as well as a parallel exhibition and fair showcasing some new technological innovations.
The Forum launched a number of AEEP reports and initiatives, including the Mapping of Initiatives and Programs in Africa Report, the 2016 AEEP Status Report and the Renewable Energy Solutions for Africa (RES4Africa) Initiative. At the conclusion of the two-day event, participants adopted the Milan Communiqué and a "Call for Action" in which different stakeholders announced commitments to help develop a comprehensive portfolio of activities to contribute to the AEEP 2020 Targets. This report summarizes the discussions and outcomes of the meeting.
Senior Policy and Business Roundtable on Catalyzing Energy Investments – Challenges and Opportunities Facing Europe and Africa
This session at AEEP, moderated by Danso Hubert, CEO and Founder, Africa Investor, South Africa looked at options for improved cooperation and engagement of policy and business actors to promote investments and development. Hubert outlined some areas for action, including: strengthening local private sector participation; reviewing the policies and criteria of African and European institutions; providing project preparation funding and linking it to implementation; giving project developers access to technical assistance; establishing frameworks to mitigate the risks in the initial stages of projects; supporting utilities and making them bankable; and promoting long-term investment, such as by aligning with the investment criteria of pension funds in order to enable engagement with them. Michele Scandellari, CEO, Enerray, Italy, highlighted the scalability of the solar industry and the importance of partnerships, including from the private sector and banks, and support from government.
Giles Dickson, CEO WindEurope, Brussels, noted a discrepancy between needs and investments, for instance in off-grid solutions which are needed but not invested in, and called for bundling projects 22
into groups to change the economic environment to one in which small-scale enterprises can play a role.
On engaging the private sector, Yofi Grant, CEO Data Bank, Ghana, said he did not think the private sector is really engaged on the continent, noting that policies for the private sector were often done without consulting that sector. He called for investors and the African private sector to be more active within the AEEP.
Felice Zaccheo, DG DEVCO, European Commission, underscored the importance of creating an enabling environment before the private sector fully engages, even if the process is time-consuming and cumbersome, with Hubert noting that the private sector should be engaged in the formulation of creating the enabling environment as the sector feels part of the development community.
Dickson highlighted the cost of capital and the risk of foreign exchange and regulatory problems, noting African governments should have stable regulations and support schemes for renewables. He drew attention to permitting, noting it should be simple and transparent, and to operational risks, for instance in connecting to the grid.
Dickson defined the necessity of having a stable revenue stream and the role of power purchase agreements that often lead to positive financial decisions. He suggested that the EU put some development funds into a trust fund and use the funds to underwrite power purchase agreements to facilitate European project developers to secure project finance from banks. Paul Smith Lomas, CEO, Practical Action, UK, proposed: creating financial mechanisms to allow small-scale enterprises access to finance; streamlining bureaucracy; and developing the skills of small-scale actors. Scandellari recommended a functional legal framework and attracting private companies and investors.
Dickson called for: using public finance to reduce risk, such as when institutions agree to be paid back last; creating a mechanism for the exchange of good practice on permitting and recognizing the best performers; and accepting different business models to European or North American ones.
On transparency, Hubert drew attention to unsolicited bids that are not perceived as transparent, noting that civil society was putting together indicators, and said open book procurements could be used. Grant noted the importance of balancing social and business investments, and called for the African private sector to engage more significantly.
Zaccheo stressed the importance of gender balance and providing capacity-building mechanisms. Scandellari called for governments to provide guidance, whist Hubert suggested that maybe the guidance should be provided to governments – as an example of the private sector being more proactive.
Participants then discussed the need for interconnections within Africa for a common open market; investment options for small scale wind solutions for electricity generation, looking into combined wind and solar to overcome the variability of wind; and whether a more sophisticated debated was needed where the private sector would be segmented and whether a layered understanding of the different players within the private sector was needed.
The recommendations from the session were compiled into a list of actions for stakeholders and leaders of Africa-EU energy cooperation.
Subscribe for full access
You've reached the maximum number of free articles for this month.
Digital Monthly
£7.00 / month
Recieve full unlimited access to our articles, opinions, podcasts and more.
Digital Yearly
£56.00 / year
Recieve full unlimited access to our articles, opinions, podcasts and more.