Monday,  23rd November/ London:  The annual 100 Most Influential Africans of 2015 presents the continent's definitive power list and profiles the continent's top game changers in eight different fields: Politics (22); Public Office (4); Arts and Culture (21); Business (21); Civil Society (11); Technology(9); Media (7);  and Sports (5).  Among the 30 countries represented, Nigerians and South Africans dominate the list, with 20 and 16 personalities respectively. Kenya, Uganda and Cameroon also feature strongly with eight and six entries respectively. Of the top 100 personalities 65 are men and 32 are women, with the other three being groups of people. South Africa's students, for example, were recognised this year for their role in South Africa's  #FeesMustFall and #Rhodesmustfall campaigns.
In one of the continent's most dramatic and unusual elections of 2015, and Nigeria's most significant in recent history, Muhammadu Buhari defeated his opponent Goodluck Jonathan. Both are recognised in New African. Other Nigerians  recognised include the UN Special Advisor on Post Development Planning,  Amina J Mohammed,  AfDB's new President Akinwumi Adesina,and a surprising addition in the form of Nigerian Diasporan, UK MP and Labour Party leadership hopeful,  Chuka Umunna.
South Africa has its fair share of political influencers, among them "the black leader of South Africa's 'white' opposition party", the DA's youthful Mmusi Maimane, who also makes the list as one to watch during the next elections. Prominent women making the list are UN Women's Phumzile Mlambo-Ngcuka and fellow South African Dr Nkosazana Dlamini-Zuma, the current Chairperson of the AU Commission, widely tipped to be a potential successor to her former husband, President Jacob Zuma. 
Liberia's President Ellen Johnson Sirleaf, is recognised together with her fellow heads of States, Alpha Conde of Guinea and Ernest Bai Koroma of Sierra Leone for beating the odds to win the war against Ebola in 2015. 
African financial giant and Credit Suisse boss, Tidjane Thiam from Côte d'Ivoire, makes this year's Most Influential list for Business and Economy,where he is joined by new World Bank VP and Treasurer,  Arunma Oteh,  Kenyan 'DJ' businessman Chris Kirubi and the entrepreneur and innovator behind Tesla cars, Elon Musk, among others. Nigerian industrialist Aliko Dangote also makes the list.
You can read the full list of Africa's well known – and some lesser known personalities in December's issue.  Among these are innovators (Cameroon'sTonje Bakang), philanthropists (Senegal's Akon), athletes (Ethiopia's Almaz Ayana), actors (Zimbabwe's Danai Gurira and Kenya's Lupita Nyong'o), writers (Zambia's Namwali Serpell), cultural and media personalities (Trevor Noah and Linda Ikeji), along with the activists, artists, models, musicians that have made the headline and shaped opinions during the year.
This month, New African also carries an exclusive interview with South Sudan's President Salva Kiir; a Special Supplement on climate change in view of COP21 in Paris; and a special report on Peace and Security.
December's New African is out now and heading to newsstands across the globe. It is digitally available to download via  http://www.exacteditions.com/newafrican and on Apple and Android app stores.
Twitter: NewAfricanMag
Facebook:  New African Magazine 
Instagram:  NewAfricanMag
Ends//…
Note to Editors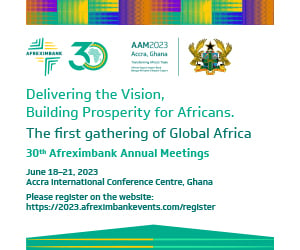 About New African Magazine  
New African (http://newafricanmagazine.com/) provides unparalleled insights and analysis on African politics and economics, via an African perspective. With our in-depth monthly reports, New African brings Africa closer to the world and is ideal reading for those looking to gain a better understanding of the most important issues affecting Africa.
 
Les Nigérians dominent le classement des 100 Africains les plus influents de New African
Lundi 23 novembre/ Londres : Le classement des 100 Africains les plus influents de l'année 2015 présente les personnalités qui ont contribué à transformer la société dans huit domaines différents : Politique (22) ; Fonction publique (4) ; Arts et culture (21) ; Affaires (21) ; Société civile (11) ;Technologie (9) ; Médias (7) et Sports (5). Parmi les 30 pays représentés, les Nigérians et les Sud-Africains dominent la liste, avec 20 et 16 personnalités respectivement. Le Kenya (8 personnes), et l'Ouganda et le Cameroun (6 personnes chacun) sont également très présents. Sur les 100 personnalités, 65 sont des hommes et 32 des femmes, les 3 autres étant des groupes de personnes. Par exemple, les étudiants sud-africains figurent au classement cette année pour le rôle qu'ils ont joué dans les campagnes #FeesMustFall et #Rhodesmustfall.
Aux récentes élections présidentielles nigérianes qui ont marqué un tournant dans l'histoire du pays, Muhammadu Buhari a vaincu son adversaireGoodluck Jonathan. Les deux hommes politiques paraissent cette année dans le palmarès de New African. On compte, parmi les autres Nigérians, la conseillère spéciale du secrétaire général des Nations Unies pour la planification du développement. Amina J Mohammed, le nouveau président de la BAD, Akinwumi Adesina et le Nigérian de la diaspora, député britannique et étoile montante du parti travailliste, Chuka Umunna. 
Plusieurs personnalités politiques sud-africaines se sont fait remarquer, notamment le leader de l'Alliance démocratique, parti d'opposition, Mmusi Maimane, qui pourrait bien réaliser un très bon score aux prochaines élections. Parmi les femmes les plus influentes, figurent la directrice exécutive d'ONU Femmes, Phumzile Mlambo-Ngcuka, et sa compatriote Nkosazana Dlamini-Zuma, présidente de la Commission de l'Union africaine, qui pourrait succéder à son ex-mari, le Président Jacob Zuma.
La Présidente du Liberia, Ellen Johnson Sirleaf, fait partie du palmarès, tout comme d'autres chefs d'État, Alpha Conde de Guinée et Ernest Bai Koromade la Sierra Leone, pour le combat qu'ils ont mené contre Ebola en 2015.
Le directeur général de Crédit suisse, l'Ivoirien Tidjane Thiam, apparaît dans la catégorie Business, de même que la nouvelle vice-présidente et trésorière de la Banque mondiale, Arunma Oteh, les entrepreneurs Chris Kirubiet  Elon Musk et l'industriel nigérian Aliko Dangote.
 
Vous pouvez consulter, dans le numéro New African de décembre, la liste complète des innovateurs connus – et moins connus – d'Afrique (dont le Camerounais Tonje Bakang), des philanthropes (comme le Sénégalais Akon), des athlètes (l'Éthiopienne Almaz Ayana), des acteurs (la ZimbabwéenneDanai Gurira  la Kényanne, Lupita Nyong'o), des écrivains (la ZambienneNamwali Serpell), des personnalités du monde de la culture et des médias (Trevor Noah et Linda Ikeji), ainsi que des activistes, artistes, top models et musiciens qui se sont distingués cette année.
 
Ce mois-ci, vous pourrez également lire dans New African un entretien en exclusivité avec le Président du Soudan du Sud Salva Kiir, un supplément spécial sur le réchauffement climatique (la COP21 à Paris), et un dossier spécial sur la paix et la sécurité.
 
Le numéro de décembre de New African est à présent disponible Vous pourrez le trouver dans les kiosques ou bien le télécharger sur http ://www.exacteditions.com/newafrican ainsi que sur les App Store Apple et Android.
Fin//…
Contact: [email protected]
Subscribe for full access
You've reached the maximum number of free articles for this month.
Digital Monthly
£8.00 / month
Recieve full unlimited access to our articles, opinions, podcasts and more.
Digital Yearly
£70.00 / year
Recieve full unlimited access to our articles, opinions, podcasts and more.