Having left the country in search of opportunities abroad, many South Africans are now returning to set up new businesses and contribute to their homeland. At an event at London this March, companies were on the search for homesick African expats looking for the chance to return to the warmth, comforts and rising opportunities back home. 
Africa has typically suffered from a brain drain, with many of its best and brightest looking abroad for a better life, but now many emigrants from Africa are yearning to return to the continent – often with the companies they set up in tow.
The loan company Prodigy Finance, for example, began in the UK, but has been expanding in Cape Town, where its South African founder and CEO Cameron Stevens grew up, since 2010. Five years later, the firm still retains a presence in London, but its central nervous system is now firmly in South Africa.
"It's a global business so we could be based anywhere," says Stevens, who left South Africa in 2000 to "travel the world" and ended up being away for 10 years. "But Cape Town is where I want to be. I want to buy into the Silicon Cape story and contribute to the growth of the city as a world-leading technology hub to rival the original, as well as enjoy the fantastic quality of life on offer."
Stevens says he is proud to create jobs in a country where unemployment is over 30% and inequality is, according to some measures, the highest in the world.
"I am very positive about the African story," he says. "The continent's economy is going to be huge in the next 10 to 20 years but now there is low competition and a massive skills shortage."
He therefore wants Prodigy Finance, which gives loans to MBA students, to support South Africans looking to harness this potential and help tackle the structural economic imbalances that still exist from white Apartheid rule. The company has distributed around $75m in loans since its inception, mostly in emerging markets.
"There is wide acceptance that the key to redressing the balance of economic ownership is through education," Stevens says.
"The South African government is one of the highest investors in education per capita, but the country is not seeing the outcome of that. Our objective is to invest in future potential regardless of background and create tomorrow's CEOs and business leaders."
Comeback kings
Stevens is far from the only South African to have left the country before returning full of energy and ideas.
Gilbert Pooley, 33, is another such individual. The University of Cape Town graduate left his home country to study for an Economics Master's in Dublin in 2005, but after completing the degree and working for five years as a management consultant at Boston Consulting Group (BCG) in London, he felt that "something was missing".
"The fast pace of London, relentless work hours and pressures, and tiring commutes mean that there is not a lot of space and capacity to do things for other people. I felt myself becoming increasingly selfish and I missed being a part of something bigger than myself, having a sense of belonging – what is called 'ubuntu' – and being able to have a meaningful impact.
"The poverty in South Africa means that if you come from privilege there is a persistent and acute awareness of the urgent need to give something back," he says.
When BCG set up its first South African office in Johannesburg therefore, Pooley jumped at the opportunity to return. Then, after a few years, he left the company to set up his own business, a microfinancing scheme to empower Uber taxi drivers and delivery drivers working for local app-based courier services firm Wumdrop to buy their own vehicles. The company is called Ke Ya Rona, which is Sesotho for "it belongs to us."
"In South Africa, a delivery bike may only cost R20,000 ($1,700), but most drivers, earning an estimated R2,900 ($240) a month, will never be able to afford to own one, and banks are much more conservative in South Africa than in Europe so a bank loan would be off the table," he says.
"So, typically, you will have a wealthy entrepreneur owning a fleet of vehicles and renting them out to the drivers, who will never own their own vehicle and so will remain in a poverty trap. My company, Ke Ya Rona, will buy the vehicle and structure an affordable commercial arrangement with the driver so that after three years for a car and 12 months for a scooter, the driver will not only be able to double their salary but also become an independent entrepreneur."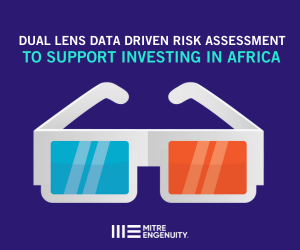 Pooley's company now has six vehicles and he is looking for a long-term finance partner to expand. In Johannesburg alone, he projects a need for at least 50 more cars, which will require about R10m ($840,000). 
Working in South Africa has been very different from working in London. Since Ke Ya Rona started doing business last October, Jeppestown, the suburb of Johannesburg where the office is based, has seen widespread protests over the lack of affordable housing a number of times. Power blackouts have also been a regular occurrence since the start of the year with the under-fire state electricity provider Eskom struggling to keep the lights on while the new Medupi power plant continues to be beset by delays caused by industrial action and technical problems.
But Pooley, who has invested in other South African startups as well – including a training facility for the next generation of black media professionals and an innovative children's afterschool drama club based on a UK business model – doesn't seem too phased.   
"The load shedding can be frustrating – it interrupts work and reduces productivity. And having an unreliable power supply is certainly not helpful in attracting foreign direct investment, which South Africa needs to support economic growth and for liquid equity and bond markets. But these are potentially big company problems. As a small low-energy intensive business, there is a long-term opportunity to exploit inefficiencies in society and serve niche markets, and that is not something a blackout here or there is going to derail. It is interesting to be an entrepreneur here."
Problems at home
For many other businesses, however, these uncertainties weigh more heavily. The latest statistics from the South African Reserve Bank, for instance, show that foreign direct investment fell to R62bn ($5bn) in 2014, down from R80.1bn ($6.7bn) in 2013.
"The power situation is a factor to be considered for investors looking to expand in South Africa," says Peggy Drodsky, Acting CEO of the South African Chamber of Commerce and Industry. "South Africa is still getting more foreign attention than its much faster-growing neighbours, but it is still an emerging market and there will be risks to doing business here that will need to be factored into."
Indeed, returning to South Africa doesn't work out for everyone. For instance, the country's poor broadband infrastructure and 3G connectivity sent Steven Hope, the South African founder of IT Security business Winfrasoft, back to the UK after a whirlwind 24 months. 
"In South Africa, the internet sucks," he says. "Trying to run an international software solution business from there was a no-go. We didn't even attempt conference calls or WebExes on a Friday afternoon with what felt like the whole country surfing the internet for pre-weekend entertainment."
Robert Lane, who left Bank of America Merrill Lynch in the UK to set up a pan-African electronic banking solution business, agrees that Africa is not a continent for doing business over conference calls.
"In Africa, business is relationships. It's local, face to face. We like to shake hands. We even like to hold hands. That is why one of my key strategies is to be local with my customers," he says, explaining why he spends half his time based in Accra.
His biggest gripe with South Africa is the amount of red tape for businesses such as his that earn their revenue in US dollars. But he says that having to deal with these regulations is "a small price to pay for being able to help influence the course of the continent".
"There are problems everywhere. You just have to pick the ones that you can deal with," he says.
Alison Benson
Subscribe for full access
You've reached the maximum number of free articles for this month.
Digital Monthly
£7.00 / month
Recieve full unlimited access to our articles, opinions, podcasts and more.
Digital Yearly
£56.00 / year
Recieve full unlimited access to our articles, opinions, podcasts and more.