De Beers is looking to sell its second largest diamond-producing mine in South Africa, breaking a link with the historic town where the company was founded in 1888.
The firm has invited bids for Kimberley's Mines Tailings Operation, a facility which produced 722,000 carats from mostly waste rock in 2014. The firm hopes to conclude a sales agreement "in a matter of months", according to a statement.
In a video interview posted by the firm, Malcolm Hendrickse, general manager of Kimberley Mines, said that the firm was unable to extend the life of the mine beyond 2018 owing to its cost structure.
"We've reached a stage now where we as De Beers wont be able to take that life beyond 2018. We've looked at the scenarios and we are not a position with our current cost structure and way of operating to actually extend it," he said.
He said that the firm had originally invested in facilities in a bid to keep producing beyond 2010. Nevertheless, Hendricke said that he was now optimistic that the life of the mine could be extended by another firm, suggesting the asset could continue to produce for several years.
"There's still an enormous amount of wealth in that resource, and the way the market is going, the type of people we have in this facility – an operator with a different way of working, a different way of mining diamonds and especially a tailings mineral resources operator – definitely at least ten if not more years extending the life beyond 2018," he said.
Phillip Barton, chief executive of De Beers Consolidated Mines, said that the firm is engaging with employees, union representatives and local and national government in a bid to extend the potential of the mine.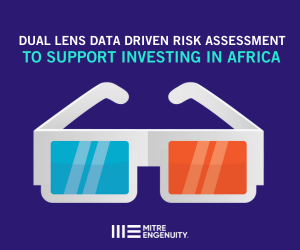 De Beers' South African operations accounted for 4.6m of the 32.6m carats produced by the firm in 2014, according to the annual results of parent company Anglo-American. De Beers achieved annual revenues of $7.1bn. 
The asset sale represents a loosening of De Beers' historic ties with Kimberley, the mining town at the centre of South Africa's nineteenth century diamond boom. British mining magnate Cecil Rhodes emigrated to the Northern Cape in 1871, where he began building Kimberley as the power base of his extensive mining empire. De Beers Consolidated Mines was founded in 1888 when Rhodes merged his diamond operations with those of rival Barney Barnato.
Despite the divestment, Hendrickse said that the company would continue to have a strong presence in the town, which hosts offices, financial and HR services. 
"Kimberley is the birthplace of De Beers, De Beers has always been and will remain in Kimberley for many years to come. All our global exploration activity finds its way to Kimberley where it gets processed (and) analysed". 
David Thomas
Subscribe for full access
You've reached the maximum number of free articles for this month.
Digital Monthly
£8.00 / month
Recieve full unlimited access to our articles, opinions, podcasts and more.
Digital Yearly
£70.00 / year
Recieve full unlimited access to our articles, opinions, podcasts and more.