A slump in the price of iron ore has forced several junior miners to the wall. 
Twelve months ago, West Africa was in the middle of an iron ore boom. Prices had remained above $100 per tonne for the better part of five years, sparking a surge of interest in deposits in once marginal markets, such as Sierra Leone, Liberia and Guinea.
The 'Big Three' in iron ore – BHP Billiton, Vale and Rio Tinto – led a wave of interest, with mega-projects like Simandou in Guinea promising to turn previously unviable regions into a new frontier for the industry.
Simandou has been at the centre of a major controversy since the former government stripped Rio Tinto of its licence for several blocks in 2008, but in May last year Rio, along with the World Bank and Chalco, a Chinese industrial company, announced a $20bn deal to develop the southern part of the asset with a 650km rail line and a new deepwater port.
Turning the region into an iron and steel export hub would require billions in capital investment into railways and ports, but with the price high and Chinese demand buoyant, it seemed a safe enough prospect.
By the middle of March 2015, iron ore had fallen to a seven-year low of less than $58 per tonne. Chinese growth is forecast to be its slowest for two decades, and the junior miners that joined the rush are now pushing against market headwinds.
The World Bank, which forecasts a $75 per tonne iron ore price this year, has said that it anticipates the market to be in surplus for the next two years. Goldman Sachs predicts that surplus is likely to grow from 43m tonnes in 2013 to 260m tonnes in 2018, while Morgan Stanley forecasts that the glut may grow to 437m tonnes in three years.
"[Iron ore] is a bulk commodity so infrastructure is absolutely key to successfully exporting product – at today's prices, most projects are uneconomic unless they have expensive rail and port infrastructure and each of these countries is severely infrastructure constrained," says Andrew Chubb, a director at Hannam & Partners, a corporate advisory firm that specialises in mining in Africa.
Larger producers are able to weather slimmer margins, with production costs typically at around $20 per tonne, but juniors are in trouble.
"Most frontier mining projects require significant investment in infrastructure assets, junior mining companies need to find deep-pocketed investors willing to fund them," Chubb says.
"At one point, that was being provided by the Chinese but that source of funds seems to have dried up leaving the only alternative of selling to or developing a project with a major – most of which are cutting all non-core [capital expenditure]."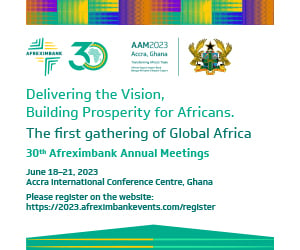 Glencore, which has investments in Mauritania and the Republic of Congo through its stakes in Sphere Minerals and Zanaga Iron Ore, has mothballed both projects. West African Minerals, which has interests in Cameroon and Sierra Leone, is also treading water.
Sundance Resources, which turned down a $1.2bn takeover offer from Hanlong Resources in 2013, needs to find $5bn to develop its Mbalam project in
Cameroon.
Raising capital in the current environment is very difficult, analysts say, particularly in the Mano River countries – Sierra Leone, Guinea and Liberia – which have been hit by an Ebola outbreak. Conducting due diligence for financing is near impossible, as financiers are unable to get insurance to travel to the region.
For some, the shakeout has already begun. On 6th March, African Minerals, majority owners of the Tonkolili mine in Sierra Leone, announced it was appointing administrators after defaulting on a payment to Shandong Iron and Steel Group. Shandong paid $1.5bn for a 25% stake in Tonkolili in 2012.
London Mining, owners of the Marampa project in Sierra Leone, went into administration in October, although Frank Timis, African Minerals' chairman, quickly struck a deal to buy the deposit through his Timis Corporation vehicle, with backing from Cape Lambert Resources, an Australian mineral developer.
Bellzone Mining, joint owner of the Forecariah and Kalia mines in Guinea, also faced failure, but managed to pull back from the brink on 6th March, when it announced an injection of capital from China Sonangol. Its share price rose 400% on the back of the announcement.
A source close to Bellzone says that the firm was lucky in a sense that it had not yet raised the capital to commission the mine or begun the capital-intensive work of bringing it into production.
"Marampa is not such a great asset. Tonkolili is a good mine but the way its financing was organised: it was set up to fail," the source says. "Kalia is a great asset and will be a part of the West African iron ore hub – this is still going to happen but the collapse in prices has set it back years."
MJ Morgan / Richard Cross
Subscribe for full access
You've reached the maximum number of free articles for this month.
Digital Monthly
£7.00 / month
Recieve full unlimited access to our articles, opinions, podcasts and more.
Digital Yearly
£56.00 / year
Recieve full unlimited access to our articles, opinions, podcasts and more.