The three-wheeler motorised taxi, ubiquitous in Asia and parts of Africa, has arrived in Malawi, much to the chagrin of the minibus taxi operators who have dominated the public transport scene thus far. But, while cheap and cheerful, these vehicles are also prone to accidents. Do they have a future in Malawi? Lameck Masina has been finding out.
The presence of three-wheelers or three-wheeler motorised taxis on the roads of major cities in Malawi is facing resistance from minibus operators and other road users. They argue that the influx is bringing an unnecessary scramble for passengers in the "already saturated passenger vehicle industry" in this southern African country.
Minibus taxis have long been the major mode of transport for over 90% of Malawians, most of whom do not own personal means of transportation. This has led to an explosion of minibuses and fierce competition for passengers among the operators.
So the entry of yet another form of competition, in the form of the three-wheelers, has been anything but welcome. The tuk-tuk-style vehicles with their low operating costs, manoeuvrability and the cheapness of their fares, could deal the minibus business a serious blow – as they have done in other parts of the world, especially in Asia.
General Secretary for the Minibus Owners Association of Malawi, Coxley Kamanga, says the three-wheeler motorcycles have created unfair competition because they have an added advantage over minibuses of dropping passengers anywhere, even in verandas of shops or offices.
"Another issue is that the three-wheelers are allowed to operate in routes in which minibuses are prohibited. For example, we cannot drop passengers anyhow as the three-wheelers are doing otherwise we may risk being penalised by the road traffic authorities," says Kamanga.
He argues that the three-wheelers are not welcome on the roads of Malawi because they will also increase traffic jams. "Minibuses provide 90% of transport in the country. This means we are already saturated. And there is no gap at all." The Ministry of Transport and Public Works says growing resentment over the coming of the three-wheelers is unreasonable in a country that promotes competition among traders. The Minister responsible, Francis Kasaila, says there is a need to diversify passenger transport and the coming of three-wheelers should be taken as good for competition in the market. "The Road Traffic Act provides for the use of three-wheelers as passenger vehicles because they fall under the category of passenger vehicle carrying not more than nine passengers. So according to the Act they are therefore accommodated," said Kasaila.
Accident prone?
He says the major worry is that in other countries, the three-wheelers have gained a reputation for greatly increasing road accidents.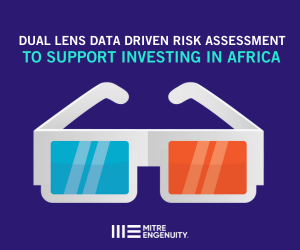 In Tanzania, Deputy Minister for Home Affairs, Pereira Silima, told Parliament last November that the police had recorded more than 30,000 accidents involving three-wheelers since 2007, when motorcycles and three-wheelers were allowed to operate as taxis. Silima said the accidents resulted in more than 5,000 deaths, of both passengers and drivers and injuries to more than 39,000 people.
However, in Malawi, Minister Kasaila said authorities are currently looking into how best the country can manage the three-wheelers to avoid road accidents. Unlike the minibuses, the three-wheelers will not be designated specific routes as will be the case with the minibuses, so there is no problem with them dropping off passengers at their doorsteps.
"The three-wheelers are supposed to bridge the gap by taking the passenger from where they alight from minibus to the nearest place possible. Therefore no designated station of their own is needed," says Kasaila. However he said there is great need to closely monitor their operations because some are overloading.
"We want to engage the operators to understand the risks of their business because we have just noted that some are overloading. We have given them the capacity of three plus one but we have seen that others are taking more than that, which is not acceptable."
Christopher Chikuni, a cross-border trader based in Blantyre, supports the advent of the three-wheelers. "Given the rudeness of some minibus drivers and conductors, this competition is healthy. I can see an element of jealousy in minibus operators' arguments. In India three-wheelers are the best mode of transport."
Passenger Margret Ali says almost every city in the world has a form of these taxis. "I enjoyed travel in them in Beira and Tete in Mozambique. You don't have to squeeze yourself in with people who have not bathed. You can ride alone, enjoy the scenery and be dropped off where you want to be. No rude drivers and conductors. We need more of these here in Malawi," she said.
Are the minibus operators listening?
Subscribe for full access
You've reached the maximum number of free articles for this month.
Digital Monthly
£7.00 / month
Recieve full unlimited access to our articles, opinions, podcasts and more.
Digital Yearly
£56.00 / year
Recieve full unlimited access to our articles, opinions, podcasts and more.