The Malawian government is facing down pressure from civil society to ban the sale of cheap and potent sachets of liquor, which campaigners believe is contributing to problems in health and education, reports Lameck Masina.
Malawi's government is under intense pressure from NGOs to ban the packaging and sale of strong spirits in small sachets, which they say promote antisocial behaviour and under-age drinking.
The 100ml plastic liquor sachets, popularly known as 'Blackberries', are sold with brand names like Boss, Red Deer and Raider, at around $0.05 each, making them accessible to low-income consumers and youths.
Although the laws of Malawi prohibit under-18s from patronising drinking joints, the sachet liquor, which has alcoholic content of up to 43%, is sold through unlicensed liquor outlets, such as grocery shops, making it readily available to minors.
The Malawi government tried to ban the packaging and sale of Blackberries in May 2013, but manufacturers successfully obtained a court injunction to have the ban overturned. Now, several NGOs are petitioning to reinstate the moratorium on liquor sachets on public health grounds.
A teacher at Catholic Institute primary school in the commercial capital Blantyre, George Luhanga, told African Business that some pupils smuggle the alcoholic substance into classes and drink during break time.
"It becomes difficult to actually catch them red-handed because they make sure to kill the smell by chewing bubble gum or eating some mangoes to suppress the alcoholic smell before they enter classes. You would only notice from the way they are behaving in class," he says.
Programme Officer for the Non Communicable Diseases and Mental Health in the Ministry of Health, Dr Beatrice Mwagomba, told reporters in the capital Lilongwe that cheap sachet alcohol has resulted in the increasing cases of major non-communicable diseases and also the spread of HIV/AIDS.
"Alcohol is among the major causes of diabetes, hypertension or cardiovascular diseases in general, respiratory diseases as well as other types of cancers, such as liver cancer and oesophagus cancer," she said.
Within the law
The Alcohol Manufacturers Association of Malawi insisted that the sale and packaging of the liquor sachets is not illegal, and argues that they meet regulations set up by the Malawi Bureau of Standards, and comply with Malawi Companies Act. The association said that the government should instead create a comprehensive policy, involving all stakeholders, to restrict the sale of alcohol to minors, and to move the points of sale away from highways and school zones.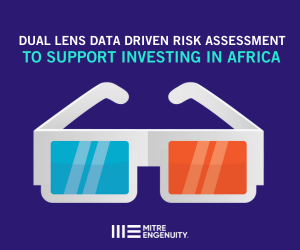 "We meet all certification requirements of the Malawi Bureau of Standards. We pay taxes, create and jobs moreover the product is environmentally friendly as it uses less plastic," reads the statement.
In its 2013/14 budget, the government raised taxes on liquor sachets by 250%, intending to move the product out of the price range of schoolchildren. However, due to their size and cheap packaging, the Blackberries remain the most affordable on the market.
A group of NGOs, the Malawi Alcohol Policy Alliance, is calling for a revised alcohol policy that would limit the alcohol content of liquor sachets.
"Right now we have liquor sachets with very high alcohol content, up to 43%," says Nelson Zakeyu general secretary of the alliance. "We are thinking that probably the government should see to it that the alcohol content be controlled."
The Minister of Trade, Joseph Mwanamveka, has said that the cabinet intends to meet and discuss the issue of liquor sachets.
While the status of legal and regulatory challenges to the sale of liquor sachets remain uncertain, local NGOs have begun initiatives aimed at educating people on the dangers of alcohol abuse.
A local non-governmental organisation, Young Achievers in Development, has launched a "Tingathe"–"We Can" – campaign, which seeks to reduce alcohol abuse among young people in Malawi.
It has petitioned parliament asking it to review some of the alcohol laws, which it said are archaic and do not reflect the current reality. The NGO has asked the government to look at the examples of other countries, such as neighbouring Zambia, which has banned the manufacturing and sale of liquor sachets.
"If these companies were chased from other countries, do you want to tell me that Malawi is weak that we can't stand for our own country?" says the group's leader, Jefferson Milanzi. "Why should we accept any other trash coming to Malawi killing our own generation?"
Subscribe for full access
You've reached the maximum number of free articles for this month.
Digital Monthly
£7.00 / month
Recieve full unlimited access to our articles, opinions, podcasts and more.
Digital Yearly
£56.00 / year
Recieve full unlimited access to our articles, opinions, podcasts and more.