Last year African Business predicted that 2014 was going to be the tipping point for the continent. Africa's growth in 2014 has continued to surpass that of the rest of the world, but what no one could have predicted a year ago was the appearance of a black swan in the shape of the sudden, devastating outbreak of Ebola in West Africa, its tragic human toll and its potential knock-on effects on some of Africa's economies. So now, as we look back at the old year, how well did Africa do in 2014? And how accurate were our predictions? Alexa Dalby checks out the forecasts, starting with politics.
Presidents in the spotlight
"Two big elections will be on everyone's minds, even though one of them will not take place until 2015…Jacob Zuma will be re-elected President of South Africa, but this will be the toughest election yet for the ANC", we wrote.

Jacob Gedleyihlekisa Zuma was indeed re-elected as President in South Africa's fifth fully democratic election and the ANC returned to power in May with a reduced share of the vote – "brand loyalty", our South African correspondent Tom Nevin called it. Despite disaffection with its leaders, the ANC gained 62.1% of the vote against the Democratic Alliance with 22.2% and Julius Malema's new Economic Freedom Fighters party with 6.5%. The ANC was punished most heavily in prosperous Gauteng but did well in Soweto township.
The other big election – in Nigeria – will take place in February 2015, but it was not until October 2014 that serving President Goodluck Jonathan finally threw his hat into the ring, confirmed that he would run again and won the nomination for the People's Democratic Party unopposed, despite concerns about Boko Haram and the economy.
Meanwhile, in East Africa, another President was in a less-than-welcome spotlight. "Will Kenyatta and Ruto face trial by the ICC? They won't", our correspondent Richard Seymour wrote. Well, so far this is half right. President Uhuru Kenyatta surprised observers by temporarily stepping down from office to appear at the ICC (International Criminal Court) hearings in The Hague in October, the case against him being conducted in his personal capacity, not as President, but, in December, the ICC dropped the five charges against him. However, Deputy President William Ruto did go on trial, together with journalist Joshua arap Sang, and his trial is likely to continue through 2015.
Who's the biggest?
We wrote, "With commodity prices set to stagnate or even fall in 2014, South Africa will not have an easy year…The depreciation of the rand is expected to continue due to South Africa's protracted labour unrest in the mining and farm sectors. Expectations are that this trend will continue".
In 2014, the rand did continue to be dogged by concerns about South Africa's unstable electricity supply, credit rating downgrades, budget and current account deficits. Strikes and labour unrest in the platinum and other industries continued, resulting in a 6% loss in mining production by the time August came around.
But our correspondent was even more prescient: "Eventually Nigeria will overtake South Africa to become the biggest economy – although how long that will take is a matter of fierce debate…It is the African giant in waiting".
In fact, as headlines proclaimed in April, Nigeria is in waiting no longer. Sooner than expected, it rebased its GDP and became Africa's largest economy, surging to $488bn for 2013, up from $252.6bn against South Africa's $384.3bn – a whopping 89% increase, and leapfrogging South Africa.
"There are four sub-Saharan states in the top 12 fastest growing economies in the world – Zambia, Eritrea, Sierra Leone and South Sudan", we wrote. According to the World Bank, sustained growth is transforming Africa's economies. Sub-Saharan Africa has at least eight of the top fastest-growing economies – among them Ethiopia, Côte d'Ivoire, DR Congo, Mozambique, Tanzania, Nigeria, Uganda and Rwanda.
Oil slips and slides
With oil exploration taking place offshore and onshore, in and around most of Africa and with two of Africa's largest economies – Nigeria and Angola – being major producers, fluctuations in the price of crude oil had significant effects. At the end of 2013, we noted that the price "now seems to have settled at a little over $100. That's a price that makes most discoveries in Africa profitable, but not wildly profitable. There are reasons to expect that the price will not rise much further in 2014".
The price of crude oil did anything but rise. It continued to drop well below this in 2014 – by 40% towards the end of the year – until in mid-December it dipped under $60 a barrel. At this point some countries would not break even on the costs of exploration. Analysts say it could stay low for a couple of years. Chinese demand has slowed, European demand slowly reduced, and the US is now producing almost all it needs through its exploitation of shale oil production – in fact, it ceased importing oil from Nigeria altogether in June – and oil is being overproduced by OPEC countries.
With oil having accounted for at least 80% of Nigerian government revenue, reduced exports and the falling oil price resulted in austerity measures. Central bank reserves dropped to a low of $37bn and the naira was devalued by 10% in November.
Angola, Africa's second-largest oil producer, also faced a budget crunch at the end of the year and needed to create "special measures" because of falling oil prices, President José Eduardo Dos Santos said in November. Oil represents 95% of its exports and its contribution to GDP was expected to fall by 3.5% over 2014.
Oil and gas exploration continues around the continent, and new oil fields are opening up in Uganda, Kenya, Tanzania and Mozambique, despite the drop in demand, the uneconomic price of crude in relation to extraction costs and the need to create infrastructure.
Growing agricultural investments
We forecast that "Agricultural commodity prices will continue to fall. The EIU (Economist Intelligence Unit) forecast is by 6%". In fact, prices fell globally by 4-6%.
"As capital flows into African agriculture, it is likely that the share of agriculture as a percentage of GDP will grow", we wrote. The African Union declared 2014 the Year of Agriculture and Food Security, and agriculture and agribusiness together are projected to be a $1 trillion industry in sub-Saharan Africa by 2030, up from $313bn in 2010. Agriculture is still the backbone of many African economies, currently accounting for 25% of the continent's GDP and 70% of employment, and the agribusiness sector has a vital role in Africa's development. The broader agribusiness sector is estimated to account for close to half of sub-Saharan GDP. Developing agriculture is central to economic diversification in countries such as Angola and Nigeria.
As well as increased interest from private equity, increasing foreign investment came from NGOs, such as Grow Africa, which doubled investment to $7.2bn. According to the Comprehensive Africa Agriculture Development Programme (CAADP), 40 African nations were now devoting 5-6% of their budgets to farming, up from just 3%.
Metals outlook poor
"Industrial metals prices have fallen sharply since 2011 and prices are not likely to stage anything more than a weak recovery in 2014", we wrote.
It was a good year for aluminium and nickel (only about 3% of which is mined in Africa). Copper started the year at $7,400/tonne and at the end of year was around $6,890/tonne (-7%). It could average at this level or slightly below in 2015. Tin has gone from $22,500/tonne to $20,000/tonne and zinc from a little south of $2,100/tonne to around $2,300/tonne.
Iron ore is more important to Africa and it is more likely to hit its 2011 low of $50/tonne than rise much above its recent price of $70/tonne. Rogers International Commodity Metals Index is down 5.8% on the year. Precious metal prices are down 4.5% from a year ago.
 
Getting connected
The rise of mobile telephony has been Africa's big story in recent years and in June 2014, overall mobile penetration in sub-Saharan Africa stood at 329m unique subscribers, or 38% of the population.
We forecast that "The next 100m subscriptions will come from predominantly rural communities, but this will mean revenue per consumer falling" and "to get to the next stage in the mobile revolution, mobile operators will have to invest in faster networks". By October, the 4G network had come to Angola, Botswana, Ethiopia, the Gambia, Ghana, Liberia, Mauritius, Namibia, Nigeria, Réunion, Somalia, Tanzania , Rwanda and Uganda.

Telecoms company Ericsson found that in the past 12 months, mobile traffic had increased over 100% and by the end of 2014 it reported that Africa had topped 880m mobile subscriptions, attributed to the rise of social media, content-rich apps and video content accessed from smartphones costing less than $50. This surpassed the prediction of trade association the GSMA, which forecast subscriptions would pass the half billion mark – 49% of the population – but later, not until 2020.
Capital expenditure to expand networks is projected to reach $97bn over the next seven years as operators scramble to invest in infrastructure – traffic is due to increase 20-fold by 2019, twice the global average. Nigeria-based IHS Towers, Africa's largest independent mobile telecommunications infrastructure provider, predicts Africa could need 200,00 to 300,000 mobile towers over the next 10 years to meet future broadband demand. In November, it signed agreements for a capital raise of $2.6bn on top of other finance raised of $130m and $490m during the year.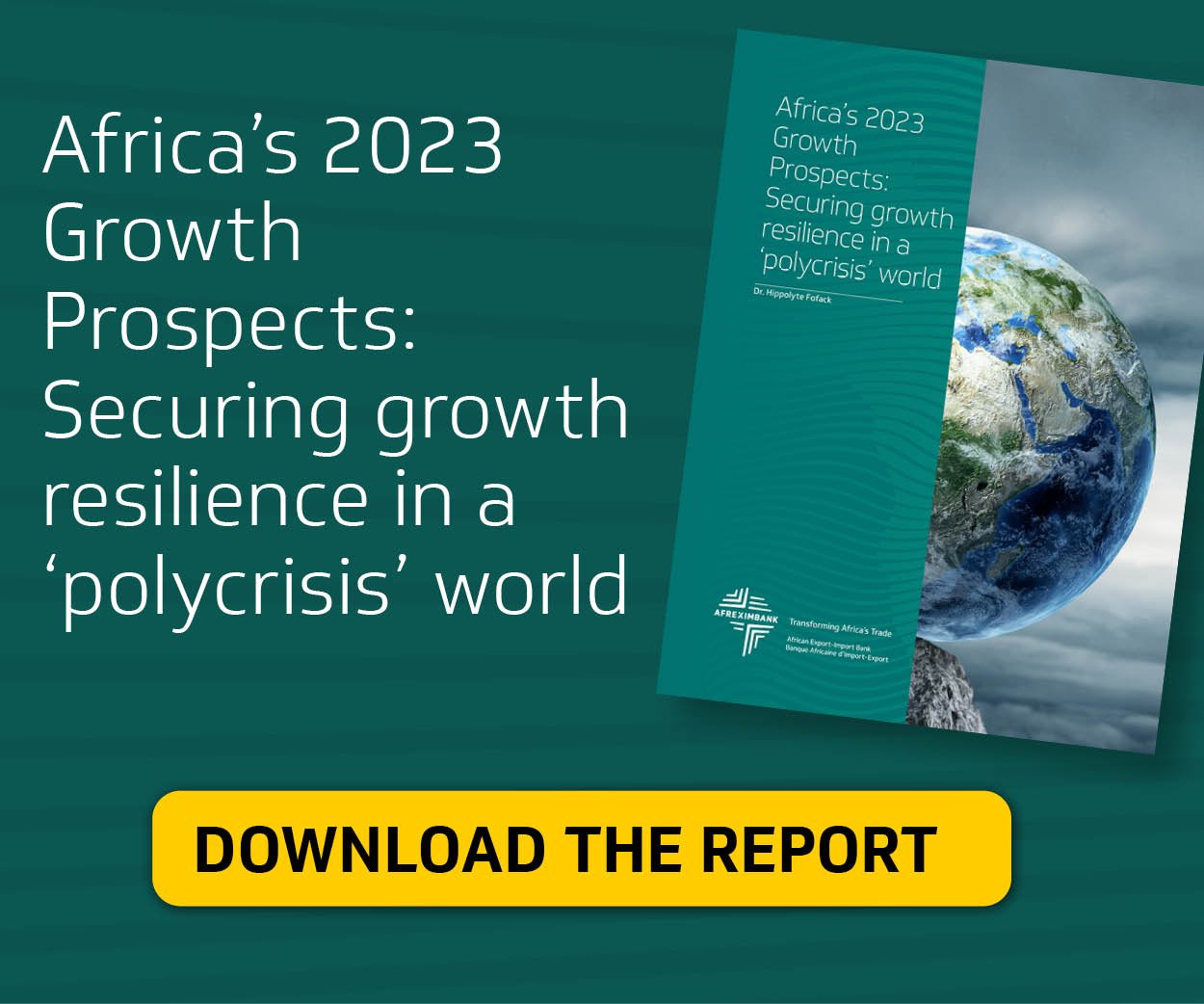 Money, money, money
"Shares and bonds are quite likely to come off the boil", we thought. The Johannesburg Stock Exchange (JSE) is still the biggest in Africa, with 83% of total market capitalisation: Nigeria is the second largest, accounting for 7.7%. Portfolio investment in sub-Saharan Africa is focused on the most active and liquid stock markets – South Africa, Nigeria, Kenya, Mauritius and Zimbabwe.
But differences between exchanges in South, West and East were marked. In South Africa, the JSE had been flat in 2014 but rose 2% towards the end of the year. Gains on the Nigerian Stock Exchange during the year were largely offset by the falling oil price, which hit confidence, while in Kenya, the Nairobi Securities Exchange hit a six-year high in September, and gains on the All Share Index stood at 17% for the year.
High-yielding African government bonds were in demand by investors in 2014 and issuances totalled around $9bn. Kenya, for instance, was oversubscribed four times in its debut issue of $2bn in June. Rwanda, Ghana, Nigeria and Ethiopia also entered the market. According to a JP Morgan index, African bonds returned 10.4% in 2014, outperforming emerging market bonds globally with 8.65%.
However, they had a setback amid concerns about the Ebola outbreak and the slide in global oil prices. Nigeria saw prices on its bonds drop in October as oil prices fell and a weaker global growth outlook prompted investors to be wary of riskier assets. Ghana, which issued $1bn of bonds in September, while seeking financial aid from the IMF, has seen its bond prices drop amid concern about the country's debt levels, as have those of other countries which have been enthusiastically issuing bonds.
Who did well?
"The countries that do well in 2014 will be the countries that did well in 2013", African Business asserted. By that reckoning, "South Africa would still hold top spot for the whole of the continent". But, we wrote, "Tellingly, the next three places are all held by sub-Saharan countries – Kenya, Nigeria and Ghana. They are not the best on business friendliness…or infrastructure. But, in 2014, they could all begin to improve."
We were basically correct on both counts. But which of the rivals – South Africa or Nigeria – had the top spot by the end of the year? It depends which criteria you choose. Since the rebasing of its economy, Nigeria now beats South Africa into second place on sheer size of its GDP.
Rebasing was part of a larger story of what is the real size of Africa's economies as a whole. In 2014, Kenya followed the trend and also rebased its economy, increasing its GDP by 25.3% to $53.4bn to become a middle-income country. Ghana revised its GDP upwards approximately 60% from $47.93bn to $75.6bn in 2013, but decreased its forecast for 2014 to $71.3bn. Tanzania rebased its GDP upwards by 27.8%, Zambia by 25%, DR Congo's GDP increased by 40% and Uganda's by 13% in their November rebases, and Malawi is contemplating a rebase in 2015.
South Africa was once again close to the top of the Mo Ibrahim Index of African Governance, which assesses countries on the basis of safety and rule of law; participation and human rights; sustainable economic opportunity; and human development. It placed South Africa fourth, above Nigeria at a lowly 37th in 2014. Its top ten in order were Mauritius, Cape Verde, Botswana, South Africa, Seychelles, Namibia, Ghana, Tunisia, Senegal and Lesotho. Kenya came 17th.
South Africa also won as an investment attraction and a tourist destination. In Ernst & Young's 2014 Africa Attractiveness survey, South Africa held its position as top FDI destination. Emerging hotspots for investment were Kenya, Ghana, Mozambique, Uganda, Tanzania and Zambia. But in the World Economic Forum's top ten most competitive economies in 2014, South Africa lost the top spot to Mauritius and Nigeria was not placed. Rwanda took third place and Kenya sixth.
In terms of business friendliness, South Africa again came second to Mauritius in the World Bank's Ease of Doing Business African rankings for 2014, followed by Rwanda, Ghana, Botswana, Seychelles, Namibia, Swaziland, Zambia, Cape Verde, Mozambique, Lesotho, Tanzania, Ethiopia and Kenya. Nigeria lagged behind in 36th place after Kenya in 15th. Sub-Saharan Africa as a whole had the most business regulatory reforms in 2013/14 and 74% of its economies made doing business easier for entrepreneurs – Benin, DR Congo, Côte d'Ivoire, Senegal and Togo were among the top ten improved worldwide.
Yet despite South Africa's lead in those solid business rankings, Nigeria seems to win in people's emotions. Of the nations that Africans admired most in 2014, according to South Africa-based Brand Finance, Nigeria was the most-admired African nation. It stood at number two globally (the US being number one), with Ghana sixth, South Africa seventh and Kenya eighth.
What will 2015 have in store?
So all in all, African Business's crystal ball didn't do too badly with its outlook for last year. Did Africa deliver? It still has a way to go but the path is upward, though improvements are still needed in infrastructure of all kinds, agriculture, value addition to its abundant natural resources, education, training and employment for its youth, and overall transparency.
What do the economists say is in store for Africa? They are wary about the unpredictable effects of Ebola on Africa's economies. Though by the end of the year the West African death toll was over 6,000, it seemed as though progress had been made on finding a vaccine.
The EIU forecast that growth in sub-Saharan Africa will be 4.5% in 2015, reflecting strong investment in the extractive industries and links to fast-growing economies in Asia. However, the cost of pursuing structural reforms in some countries will come at the cost of widening fiscal deficits. Lower oil prices will harm some countries but benefit the majority. For many, it is an opportunity to make reforms to fuel subsidies, which are prevalent throughout the continent.
The spread of Ebola will take its toll on Guinea, Liberia and Sierra Leone and the local economies.
The IMF predicted strong growth in the majority of sub-Saharan economies from a combination of infrastructure investment, expanding services and agricultural production. Expanding middle classes, productive urban centres, better education, deeper mobile penetration, greater access to credit, will also be factors. It projects GDP growth for the region to pick up from around 5% in 2013–14 to 5.75% in 2015. It forecasts that momentum will be particularly strong in Nigeria. Growth in South Africa is expected to remain lacklustre in the face of difficult labour relations, low confidence and inadequate electrical supply. The IMF expects South Africa's growth to increase to 2.3% in 2015 from a forecast 1.4% in 2014, though the country's Finance Minister cut this to 1.4%. By contrast, Nigeria is forecast to rise from 7% in 2014 to 7.3% in 2015.
However, the IMF notes a protracted Ebola outbreak or wider extension could have severe consequences, as it could undermine trade, transport, investment, and agriculture and food security, and a rebalancing of Chinese demand towards domestic consumption could soften global demand for key sub-Saharan exports, such as commodities.
The World Bank forecast that despite a weaker than expected global economy, growth prospects for Africa will remain positive. "Overall, Africa is forecast to remain one of the world's three fastest-growing regions and to maintain its impressive 20 years of continuous expansion," says Francisco Ferreira, the World Bank's Chief Economist for Africa. GDP growth is projected to rise to 5.2% in 2015–16 and  5.3% in 2017, though he cautioned that West Africa's Ebola outbreak will severely disrupt activity in key economic sectors in Guinea, Liberia, and Sierra Leone and economic spillovers could affect neighbouring countries.
Overall, economists' predictions for Africa remain positive, although terrorist groups such as Boko Haram and Al-Shabab, fiscal deficits and a decline in Chinese demand for African commodities could also stifle growth if not effectively managed.
However, the two big imponderables for 2015 for everyone are the effects of Ebola and fluctuations in the price of oil, which could upset all predictions.
The World Bank initially forecast that if the Ebola virus were to spread to other countries in the region beyond the three most highly affected countries (Guinea, Liberia and Sierra Leone) the economic costs could reach approximately $33bn. By the end of November, it had revised this worst-case scenario downwards to $3-$4bn, because of the successful containment of the epidemic by West African countries, though agriculture and food security could be affected in both short and long term, and industries such as tourism and cross-border trade could suffer.
However, as 2014 drew to a close, the falling oil price, trading at its lowest for six years since the collapse of the financial system in 2008, was threatening to have global impact. It raised concerns for the fiscal stability of Africa's major oil-producing countries Nigeria and Angola, whose economies are dependent on oil.
In African's biggest oil producer, Nigeria, oil and gas account for 35% of output and 80-90% of exports, according to OPEC, so the drop posed challenges for Nigeria's external and fiscal accounts and put heavy pressure on the exchange rate.
Finance Minister Ngozi Okonjo-Iweala announced that a 6% drop in oil revenue would force the government to cut non-essential spending, raise more revenue and spend half of its $4.1bn sovereign wealth fund – down from $11.5bn at the start of 2013 – to cover budgetary shortfalls. In November, the country introduced austerity measures including interest rate rises and devaluation.
When so many factors in 2015 are volatile and even the experts are cautious, perhaps it's best to remember the Chinese proverb: "Don't try to make predictions – especially those concerning the future".
Subscribe for full access
You've reached the maximum number of free articles for this month.
Digital Monthly
£7.00 / month
Recieve full unlimited access to our articles, opinions, podcasts and more.
Digital Yearly
£56.00 / year
Recieve full unlimited access to our articles, opinions, podcasts and more.